How VR can help treat mental health disorders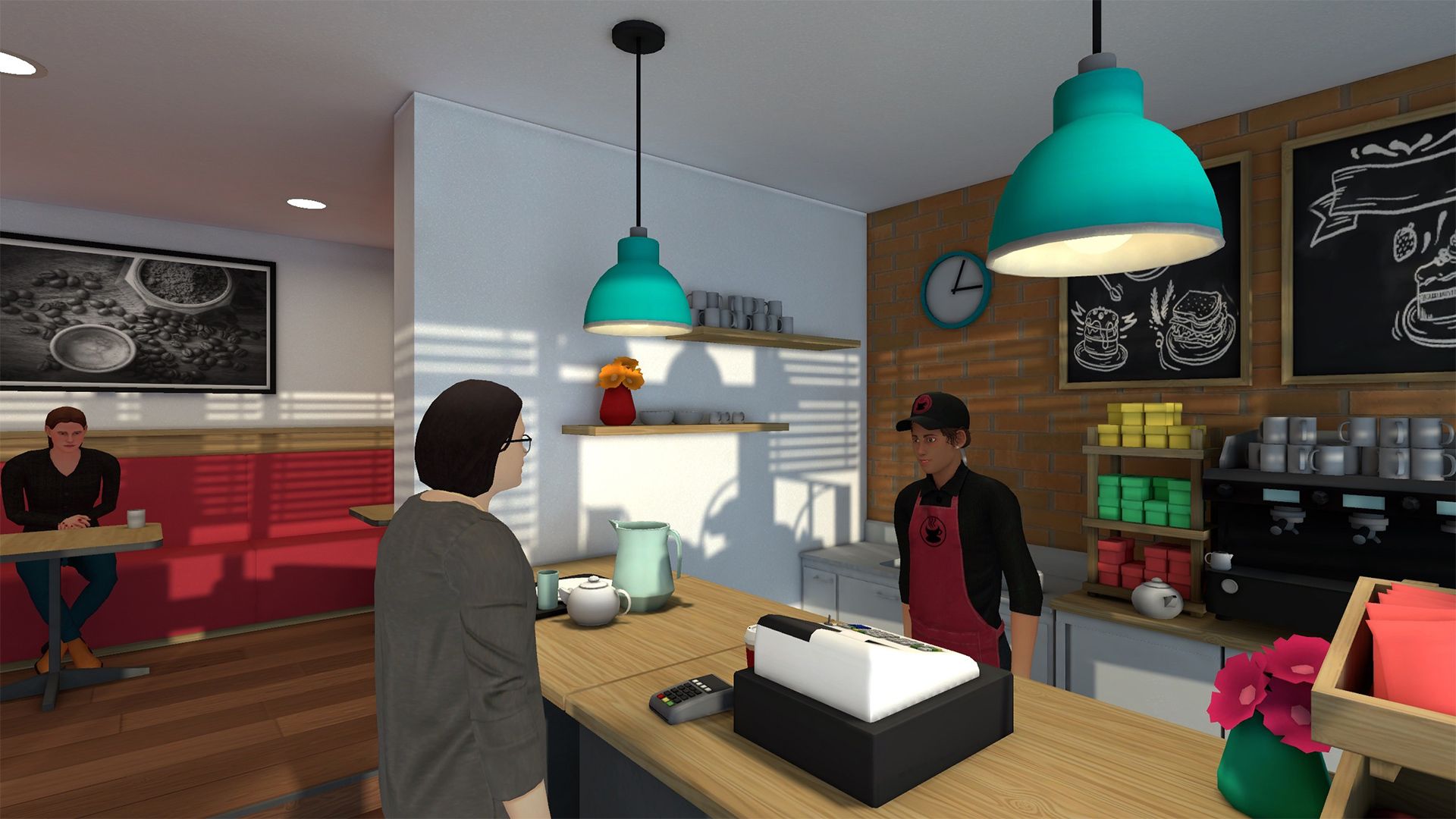 A new startup is using VR to treat social anxiety and other mental health issues.
Why it matters: An estimated 15 million Americans suffer from social anxiety, but treatment can be expensive and difficult to access.
VR can offer targeted treatment that can be done at home and at a more economical cost.
How it works: Austin-based Rey provides VR sessions that put users in a virtual environment that allows them to work through their challenges in a safe space and help "rewire the circuitry" that can cause crippling anxiety, says Deepak Gopalakrishnan, the company's founder and CEO.
That can mean navigating a doctor's office or another social situation in virtual space, and learning over time to manage the feelings of anxiety that may arise.
Human coaches provide guidance that help users internalize coping mechanisms for when anxiety strikes, while offline modules accessed via a phone or computer can further reinforce those lessons.
What they're saying: "The immersion and the feeling that you're actually interacting with another human being or another character allows you to sort of work through layers of cognition and understand that the belief patterns you have aren't necessarily true," says Gopalakrishnan.
By the numbers: A peer-reviewed study by Oxford University psychologist Daniel Freeman — who is also Rey's scientific founder — concluded that patients who used automated VR therapy experienced a 38% decrease in anxiety and avoidant symptoms over a six-week period.
The bottom line: While the idea of a virtual metaverse may seem icky to many, the scale and adaptability of VR will have valuable social uses.
Go deeper: Virtual reality isn't all fun and games
Go deeper