U.S. reaches deal with EU over Trump-era steel and aluminum tariffs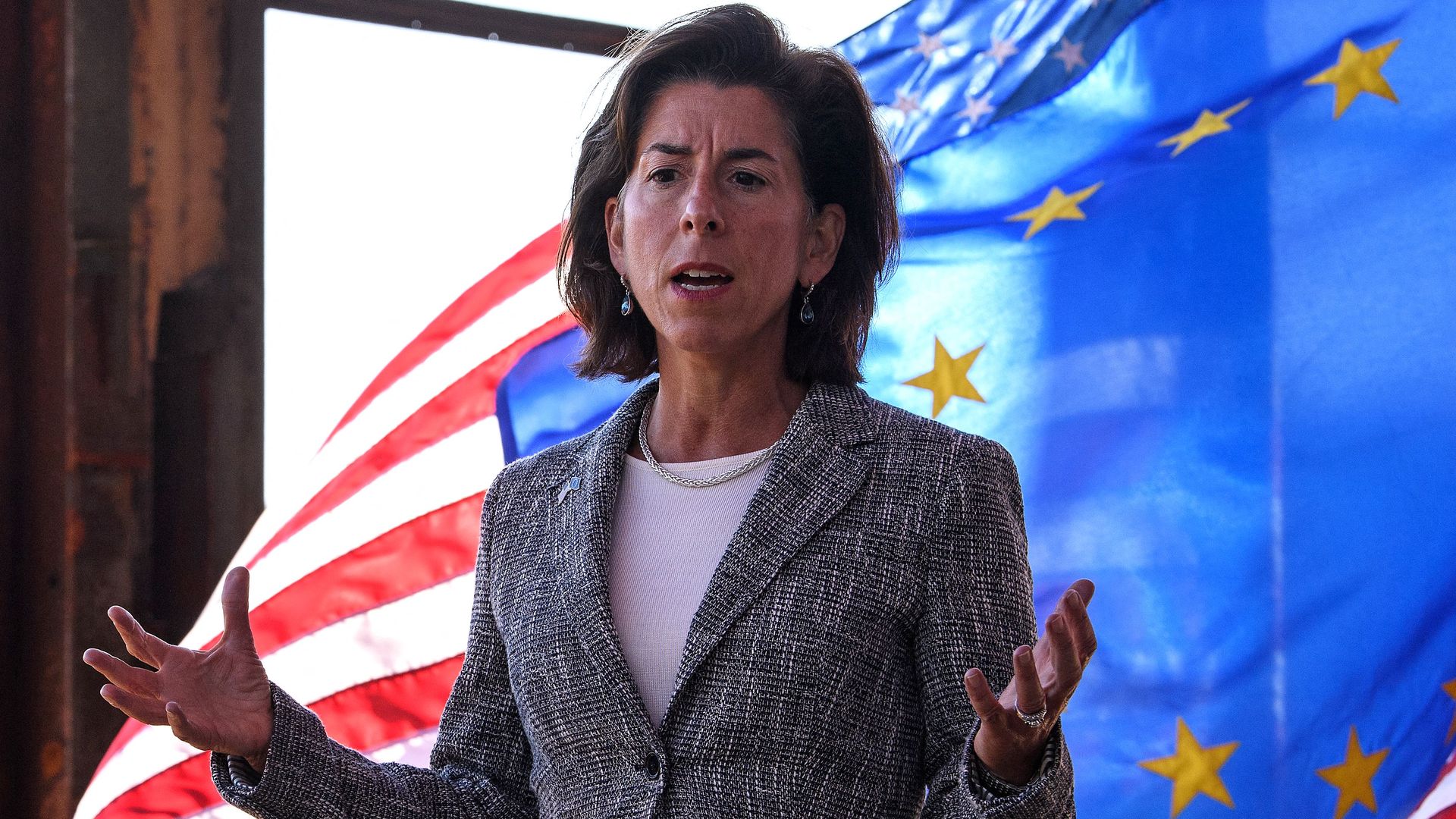 The U.S. and European Union on Saturday at the Group of 20 summit reached an agreement over Trump-era steel and aluminum tariffs.
Driving the news: Commerce Secretary Gina Raimondo announced Saturday that "limited volumes" of steel and aluminum products from the EU will be able to enter the U.S. without tariffs.
"We were able to reach an agreement whereby the EU will drop their retaliatory tariffs" on American goods, Raimondo said. The agreement would ensure "that all steel entering the U.S. via Europe is produced entirely in Europe."
Why it matters: The agreement "modifies tariffs on European Union steel and aluminum providers, addresses global overcapacity, and toughens enforcement mechanisms to prevent leakage of Chinese steel and aluminum into the U.S. market," the White House said in a news release Sunday.
The EU dropping its tariffs "on a wide range of products" will protect American jobs, reduce costs and keep U.S. exports competitive, the White House wrote.
The two parties "will work to restrict access to their markets for dirty steel and limit access to countries that dump steel in our markets, contributing to worldwide over-supply."
What they're saying: After meeting with European Commission President Ursula von der Leyen on Sunday, Biden said the deal "demonstrates how by harnessing our diplomatic and economic power, we can reject the false idea that we can't grow our economy and support American workers while tackling the climate crisis."
"This marks a milestone in the renewed EU-U.S. partnership," von der Leyen told reporters.
Catch up quick: The Trump administration in 2018 imposed taxes on EU steel and aluminum, claiming that the foreign products were a threat to U.S. national security.
Members of the EU and other allies in turn imposed countertariffs on U.S. products, including motorcycles, bourbon and peanut butter, among other things, per AP.
Go deeper: Inside the real trade fight
Editor's note: This post was updated with new details throughout.
Go deeper