University of Florida bars professors from testifying in voting rights case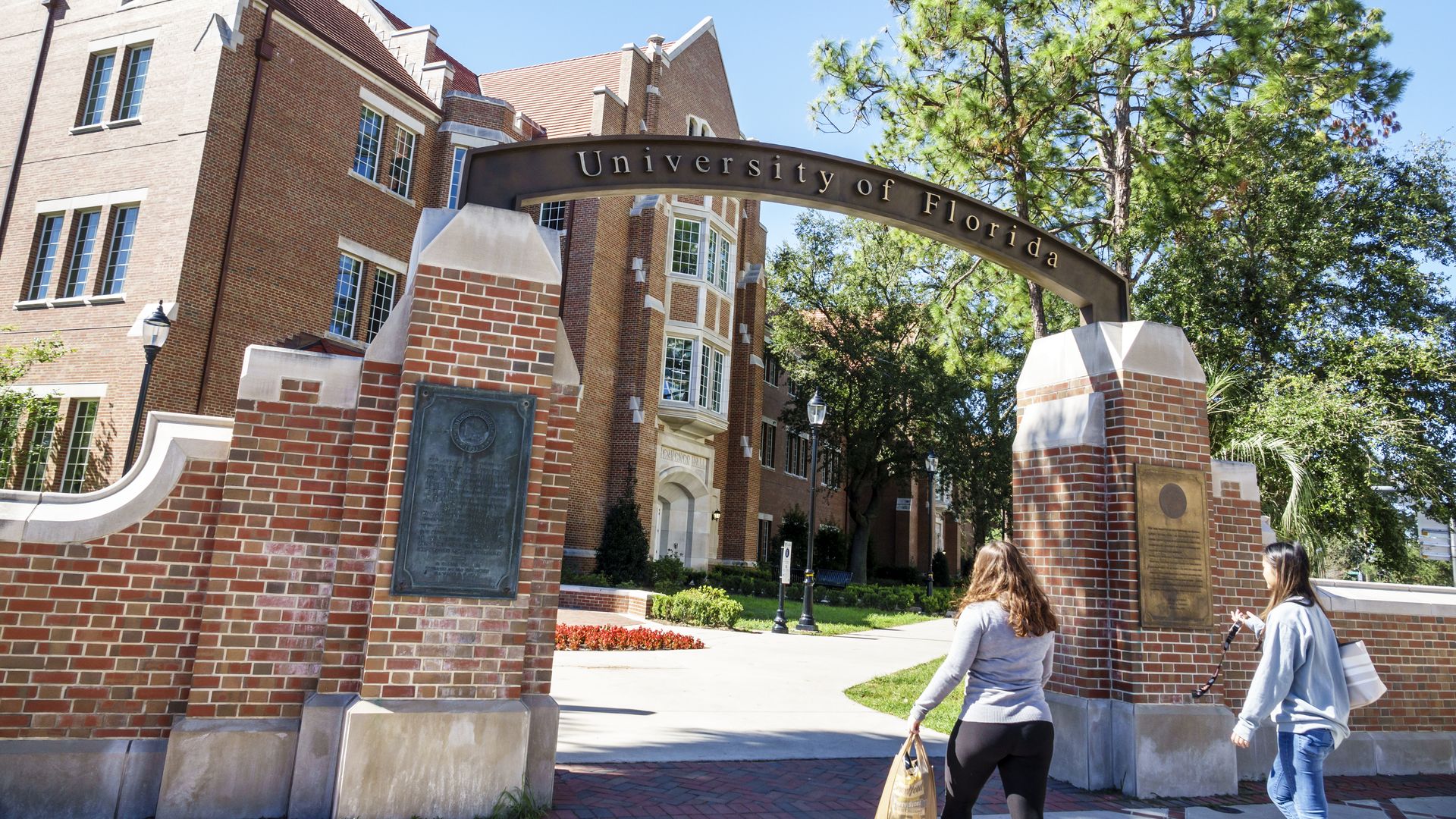 The University of Florida is barring three professors from providing testimony in a case to overturn the state's new voting law, AP reports.
Driving the news: The university in a statement on Saturday said that allowing professors Dan Smith, Michael McDonald and Sharon Austin to be paid experts for plaintiffs disputing the law would be "adverse to the university's interests as a state of Florida institution."
The professors — who seek to provide testimony against a voting law that critics say restricts voting rights — were told that their testimony would create conflict for the school due to their dissent of Florida Gov. Ron DeSantis' administration, per AP.
"UF will deny its employees' requests to engage in outside activities when it determines the activities are adverse to its interests. As UF is a state actor, litigation against the state is adverse to UF's interests," according to an email from an assistant vice president at the university, per AP.
Lawyers opposing the voting rights law also seek to determine whether DeSantis was involved in the university's move to prevent the professors from testifying, according to the New York Times, which first reported on the move.
The big picture: The voting rights law signed by DeSantis in May limits the use of ballot drop boxes and requires voters to request absentee ballots, among other restrictive measures.
The university's move to prevent professors from testifying is an unprecedented step, the Times reports. The university has allowed academic experts to testify in lawsuits in the past, even when the professors' views conflict with the views of the ruling political party.
Go deeper: DeSantis signs restrictive Florida voting law at event exclusive to Fox News
Go deeper