Trump seeks to shield call logs, staff notes from Jan. 6 investigators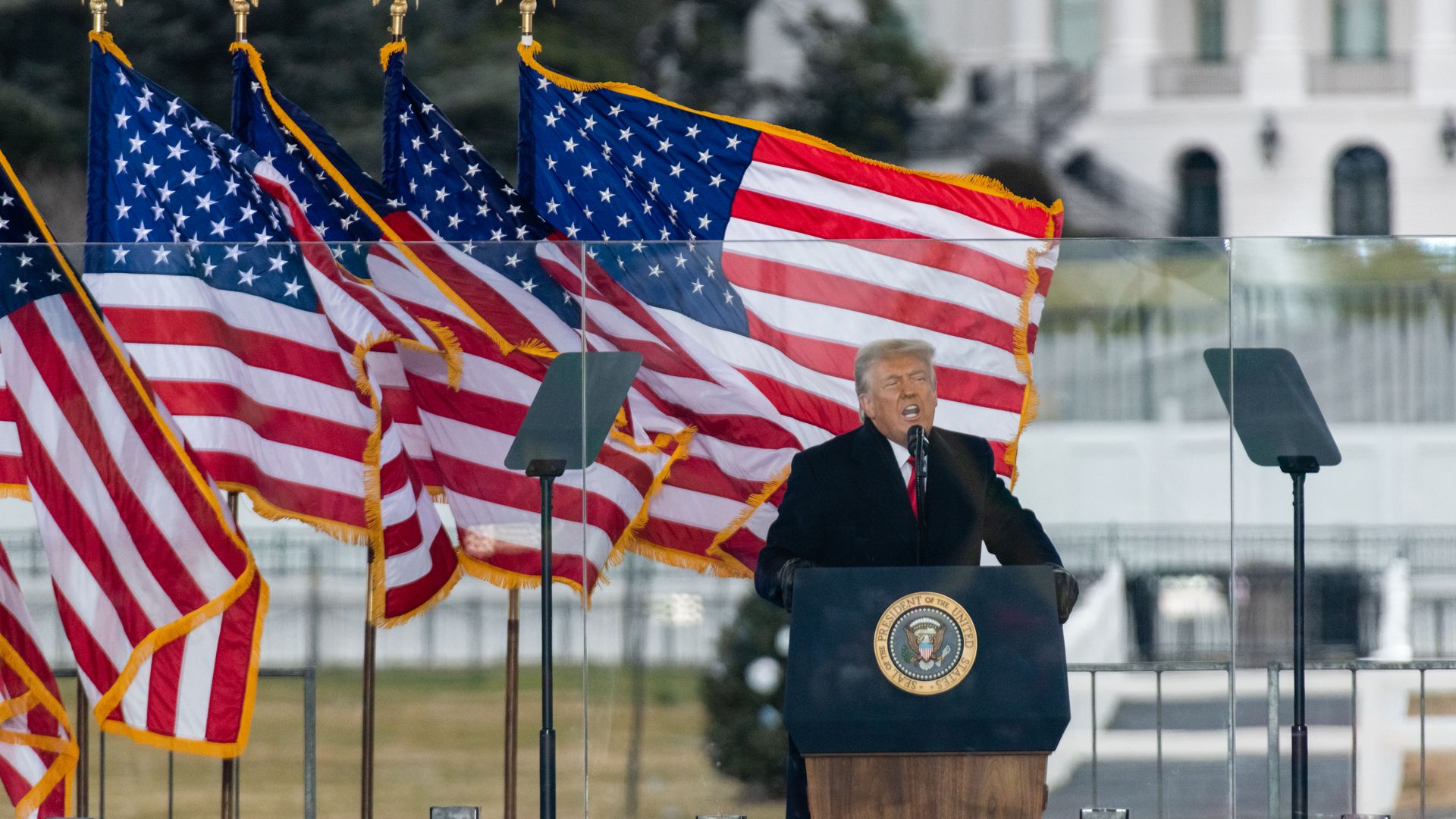 Former President Trump is seeking to block the release of documents that include call logs, speeches and notes from his staff in connection with the Jan. 6 Capitol riot, a court filing revealed Saturday.
Driving the news: The 45th president has filed suit to shield through executive privilege more than 750 pages of documents that have been identified by officials as relevant to the House select committee's Jan. 6 investigation, including records from Trump's former chief of staff Mark Meadows, former senior adviser Stephen Miller and former deputy counsel Patrick Philbin.
Included in the information Trump seeks to block are "pages from multiple binders of the former press secretary, which is made up almost entirely of talking points and statements related to the 2020 election," per the filing from the National Archives and Record Administration.
What they're saying: "These records all relate to the events on or about January 6, and may assist the Select Committee's investigation into that day, including what was occurring at the White House immediately before, during and after the January 6 attack," Justice Department attorneys, acting on behalf of Archivist David Ferriero, wrote in the filing.
Trump filed suit after President Biden declined to assert blanket executive privilege on his predecessor's records related to that day.
Go deeper: Former lawmakers seek to block Trump's efforts to shield Jan. 6 records
Go deeper