Oklahoma won't change its death penalty protocol after execution of John Grant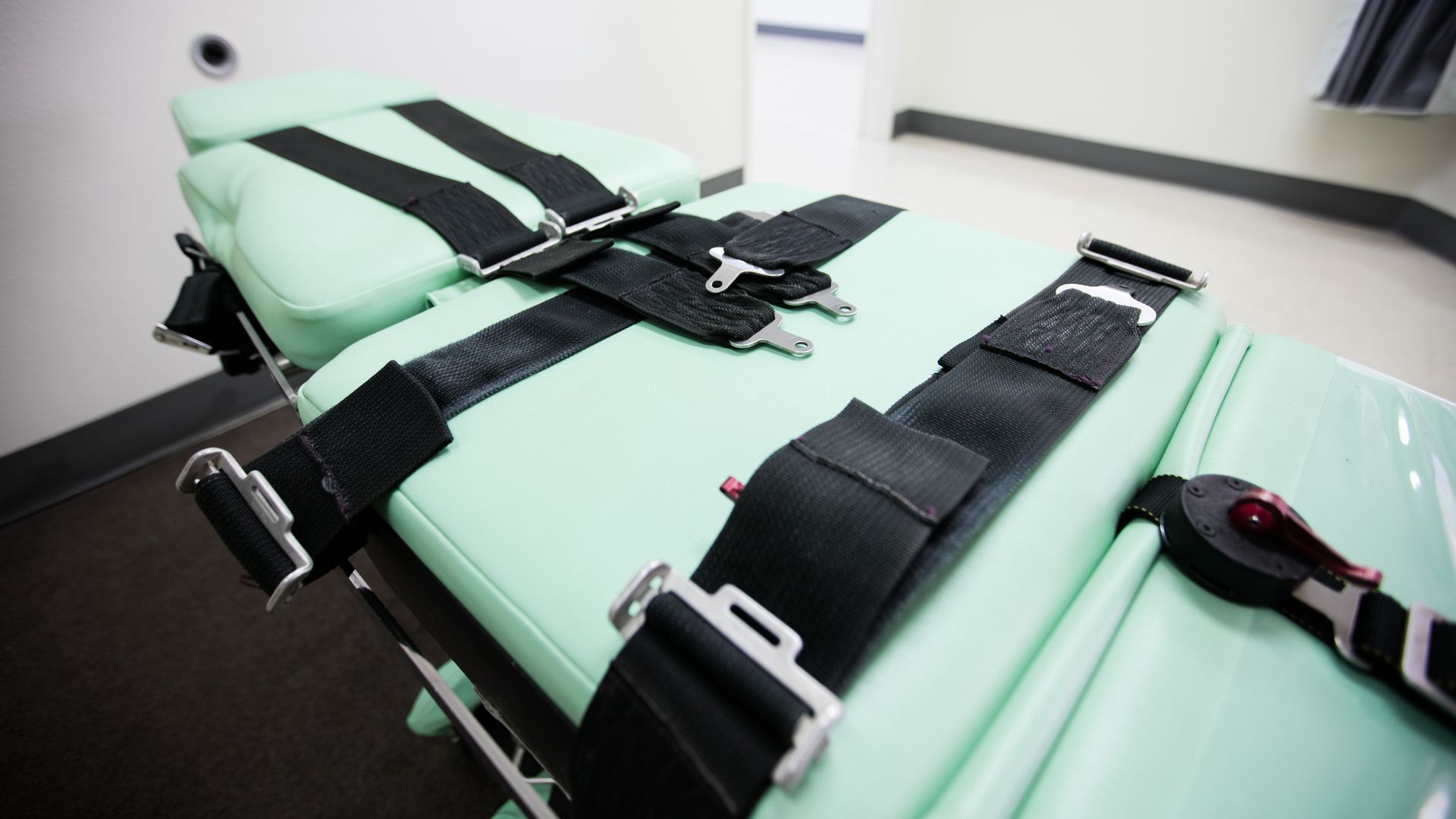 The Oklahoma Department of Corrections director said Friday that the agency has no plans to change its execution protocol after a man allegedly convulsed and vomited during his lethal injection this week, the Tulsa World reports.
Why it matters: John Marion Grant's execution on Thursday ended a six-year moratorium in Oklahoma following several flawed lethal injection attempts. But witnesses reported seeing Grant convulse and vomit after midazolam, the first sedative, was administered, according to the Associated Press.
Scott Crow, the Oklahoma corrections department director, said that Grant did vomit, but denied that the 60-year-old convulsed, according to the Tulsa World.
Crow said that after conferring with the onsite physician, he was told that "regurgitation is not a completely uncommon instance or occurrence with someone that is undergoing sedation."
What they're saying: Crow added that the agency doesn't plan on changing its death penalty protocol for Julius Jones, an inmate scheduled to die on Nov. 18, per Tulsa World.
"The three-drug protocol that was utilized yesterday for inmate Grant is the same drug protocol the department currently has in place for all inmates scheduled for execution," Crow said.
"That same protocol will be utilized for Julius Jones," he said.
But, but, but: After what reportedly happened during Grant's execution, several organizations criticized Oklahoma's administration of the death penalty.
"We keep having problems with executions here," Abraham Bonowitz, the director of Death Penalty Action, said. "The whole idea that Oklahoma can't seem to get it right, you know, should be a wake-up call."
"To say this is another botched Oklahoma execution would be inadequate," Death Penalty Information Center executive director Robert Dunham said in a statement. "Oklahoma knew full well that this was well within the realm of possible outcomes in a midazolam execution."
What's next: A federal judge entered an order to preserve the evidence from Grant's execution, such as syringes, needles, drug vitals and IV tubing, Tulsa World reports.
Go deeper: Oklahoma kills inmate with first lethal injection in six years.
Go deeper