Texas AG sues Biden administration over vaccine mandate for contractors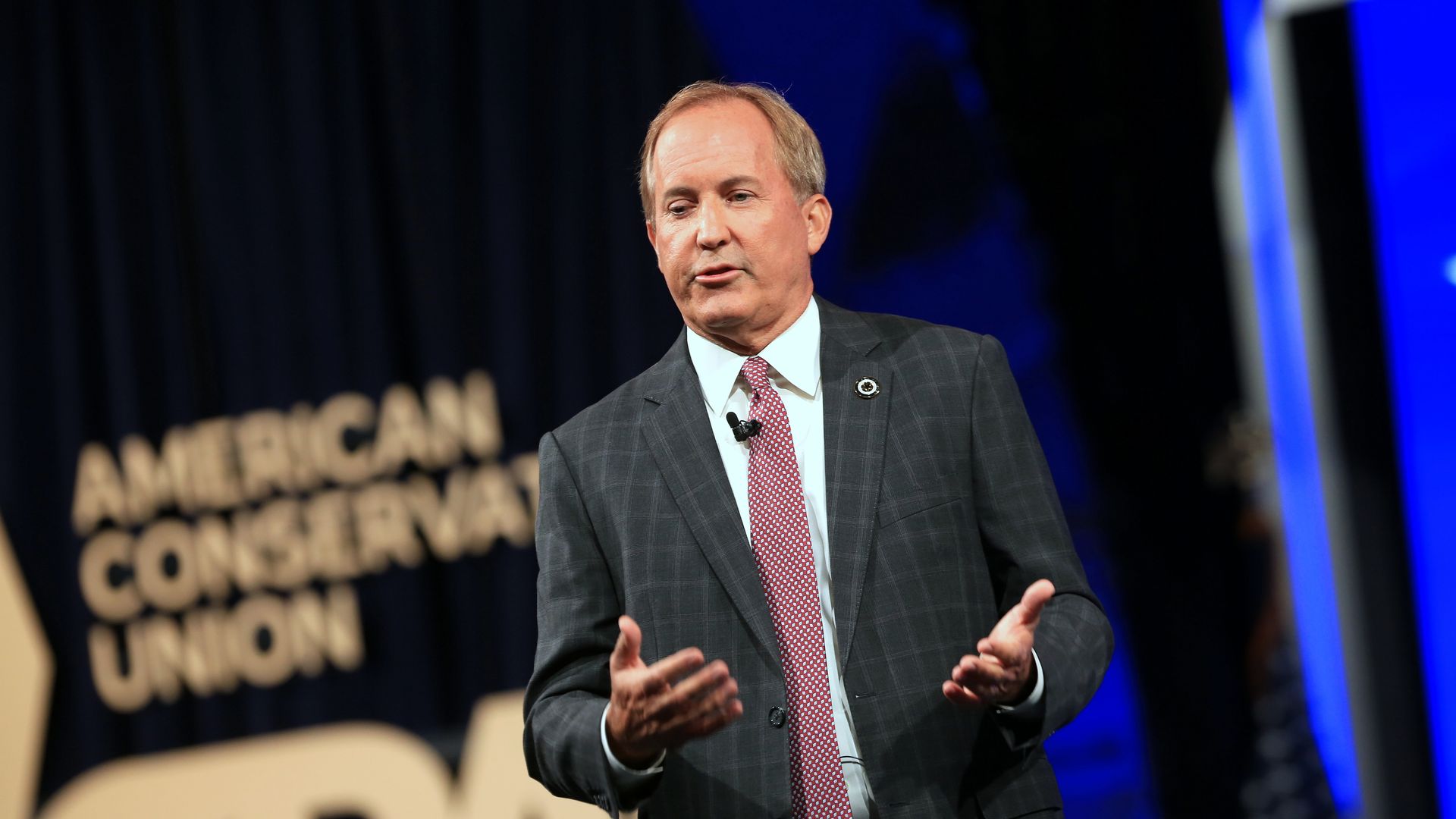 Texas Attorney General Ken Paxton is suing the Biden administration over its vaccine mandate for federal contractors, which requires vaccination against the coronavirus no later than Dec. 8.
What they're saying: The executive order is "a dramatic infringement upon individual liberties, principles of federalism and separation of powers, and the rule of law," according to the lawsuit, which was filed Friday evening in the U.S. District Court for the Southern District of Texas.
"The Biden Administration has repeatedly expressed its disdain for Americans who choose not to get a vaccine, and it has committed repeated and abusive federal overreach to force upon Americans something they do not want," Paxton said in a statement.
"If the President thinks his patience is wearing thin, he is clearly underestimating the lack of patience from Texans whose rights he is infringing," Paxton added.
Context: Paxton and Republican Texas Gov. Greg Abbott have fought vehemently against public health measures intended to stop the spread of COVID-19.
The governor previously banned vaccine passports implemented after emergency use authorizations and the state's ban on mask mandates prompted an investigation by the Department of Education.
This month, Abbot issued an executive order prohibiting vaccine mandates by any "entity," including employers, if someone objects to the vaccine for "any reason of personal conscience."
The big picture: The Texas lawsuit comes one day after Florida Gov. Ron DeSantis announced he had filed suit against the same Biden administration order.
Like Abbott, DeSantis has been an aggressive critic of public health measures intended to address the toll of the virus.
Go deeper: DeSantis sues Biden administration over contractor vaccine mandate
Go deeper