Austin, Dallas school districts defy Texas House probe into library books dealing with race and sexuality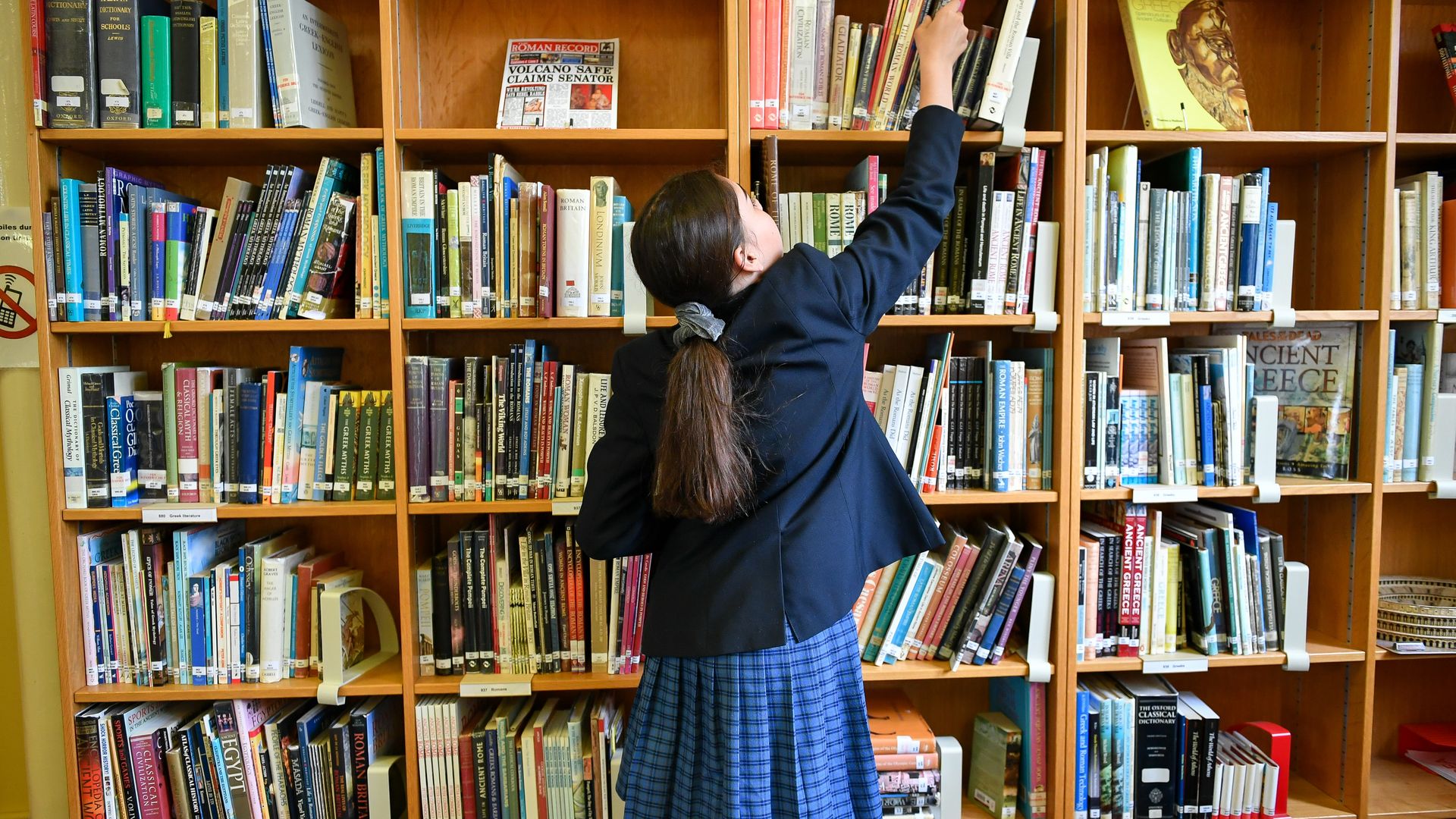 The Austin and Dallas school districts said Friday that they would defy a request from Texas state Rep. Matt Krause who initiated an investigation into schools' library books, the Houston Chronicle reports.
The big picture: The Austin school district, one of the largest in the state, was the first school system to disregard the probe set by Krause. Dallas followed shortly after late Friday night, according to the Chronicle.
The Austin independent school district (ISD) spokesperson Jason Stanford said that a response was unnecessary because "anyone can search our library catalogs."
A Dallas ISD spokesperson said the district would not respond because "the letter is an unofficial request," per the Houston Chronicle.
Driving the news: Krause, the chair of the Texas House Committee on General Investigating, announced on Wednesday that the probe would focus on books that discuss race, sexuality or "make students feel discomfort, guilt, anguish or any other form of psychological distress because of their race or sex."
He included a 16-page list of nearly 850 targeted books that deal with topics such as racism, abortion and homosexuality.
Democrats and Texas education groups have criticized the probe as a "precursor to future censorship," according to the Houston Chronicle.
Fort Worth, San Antonio, Houston, Round Rock, Northside and Spring Branch ISDs also received Krause's letter, according to the Texas Tribune.
What's next: Schools have until Nov. 12 to respond to Krause's investigation, though the consequences of schools not complying is unclear.
Go deeper: Texas House probes school library books dealing with race and sexuality.
Go deeper