Treasury sanctions Lebanese Parliament member, businessmen over corruption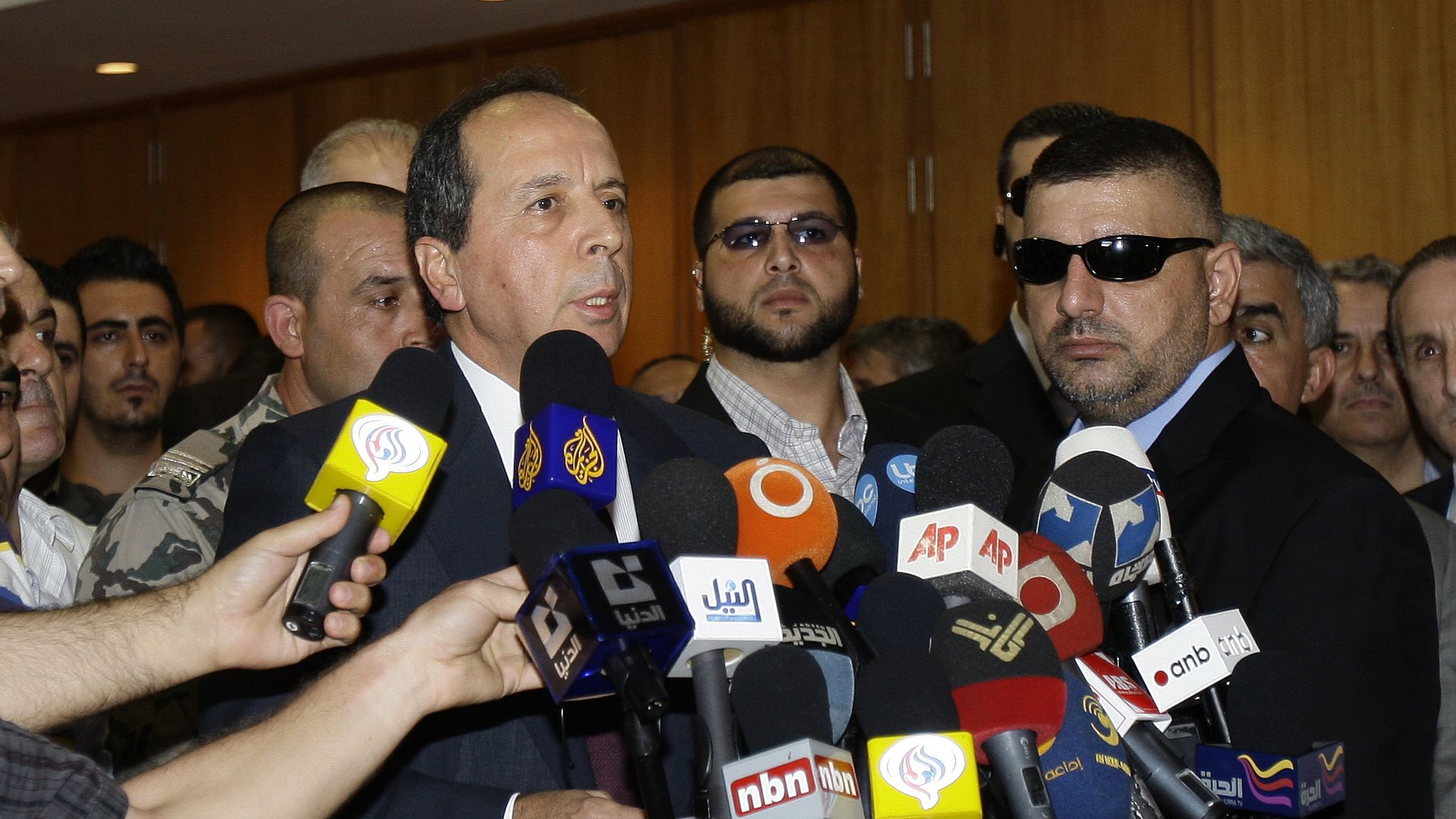 The U.S. Treasury announced Thursday it has sanctioned two Lebanese businessmen and a member of the nation's Parliament for undermining the rule of law in Lebanon and contributing to the "breakdown of good governance."
Why it matters: Lebanon was without a government for more than a year after a deadly explosion in 2020 killed over 200 people and displaced roughly 250,000. President Biden has urged Lebanon's leaders to reform the country's economy and crack down on corruption amid continued turmoil.
Details: Businessmen Jihad al-Arab and Dany Khoury profited off relationships with powerful Lebanese politicians, the Treasury said.
Al-Arab's company won multimillion-dollar contracts in exchange for bribes to government officials, while Khoury's company acted with impunity despite failing to follow through on public contracts.
Jamil Sayyed, a sitting member of Lebanon's Parliament, sought to skirt domestic banking policies and regulations in 2021, according to the Treasury.

The agency said Sayyed also called on officials to shoot and kill protesters during a 2019 demonstration that demanded his resignation.
Driving the news: Al-Arab, Khoury and Sayyed's property and interests in the U.S. are now blocked and must be reported to the Office of Foreign Assets Control.
People in the U.S. are barred from facilitating transactions with them.
What they're saying: "While the Lebanese people face daily struggles to access basic public goods, including medicine, electricity, and food, during a historic and devastating economic crisis, members of the Lebanese political class and their cronies operate with impunity to enrich themselves and hide their wealth," the Treasury said in a release.
Worth noting: In September, Lebanese President Michel Aoun announced the formation of the new government, with billionaire businessman Najib Mikati serving as the country's prime minister.
Go deeper