Supreme Court declines to block enforcement of Maine's vaccine mandate for health workers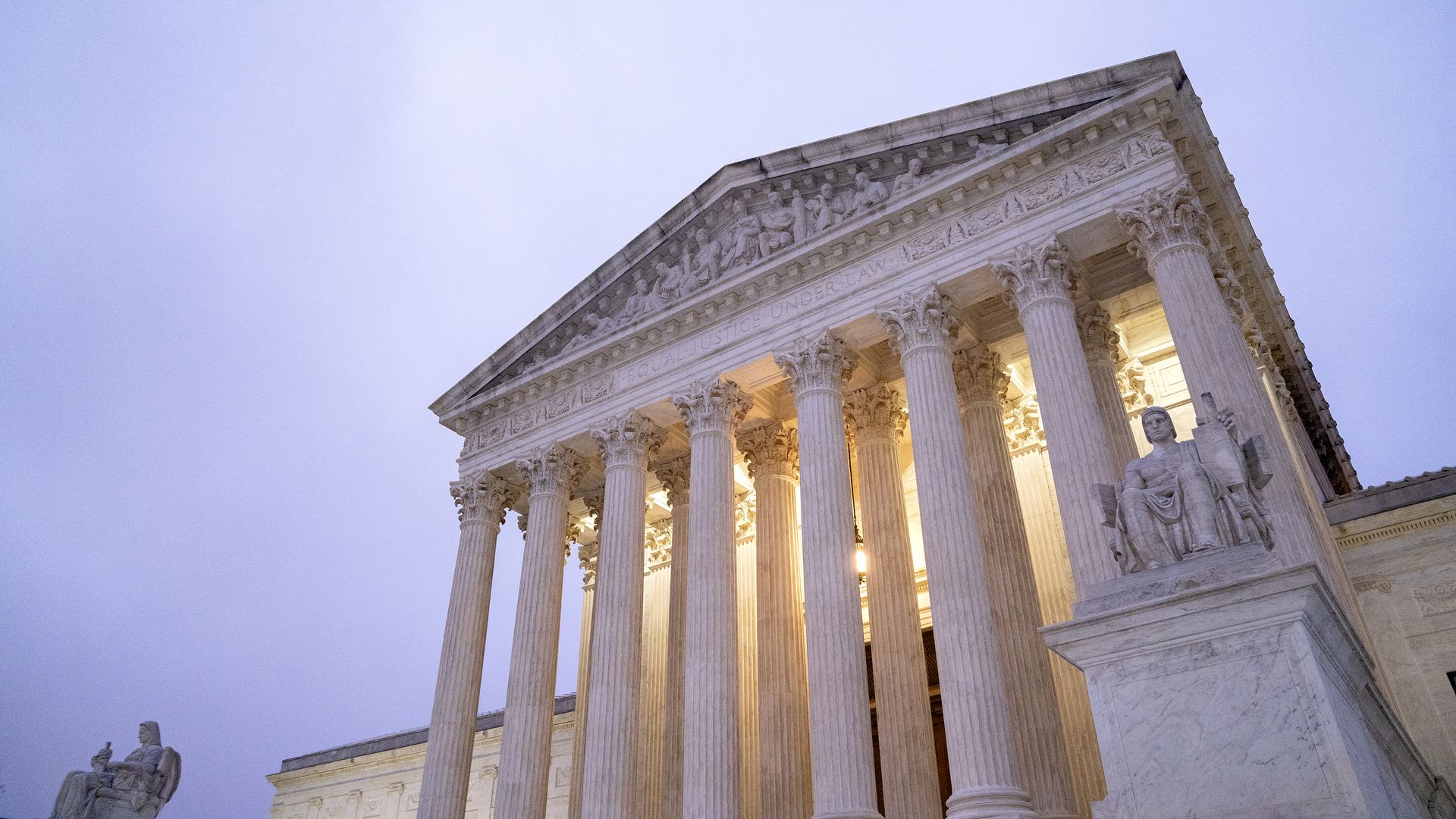 The Supreme Court on Friday declined to block enforcement of Maine's COVID vaccine mandate for health care workers while they wait for the court of appeals to rule on the merits of the case.
Why it matters: The 6-3 decision in the emergency appeal was not made on the merits of the case. But in previous rulings, the justices have upheld COVID vaccine requirements — though this is the first case that involves a mandate without religious exemptions.
Details: The governor's order requires all health care workers to get vaccinated by Friday or face losing their jobs without unemployment benefits.
A group of health care workers sued, and earlier this month, a three-judge panel on the 1st U.S. Circuit Court of Appeals declined to block the mandate from taking effect.
What they're saying: The majority of justices on Friday did not provide a reason for denying the health care workers' request to block enforcement of the mandate until they had exhausted their appeals.
The three dissenting justices, Neil Gorsuch, writing, Clarence Thomas and Samuel A. Alito Jr., disagreed and further argued that the medical workers deserve an exemption.
"No one questions that these individuals have served patients on the front line of the COVID-19 pandemic with bravery and grace for 18 months now," Gorsuch wrote in the dissent.
"Yet, with Maine's new rule coming into effect, one of the applicants has already lost her job for refusing to betray her faith; another risks the imminent loss of his medical practice."
The big picture: Maine is one of three states that have issued a mandate without religious exemptions for health care workers.
Go deeper