Biden says Pope Francis told him he should receive communion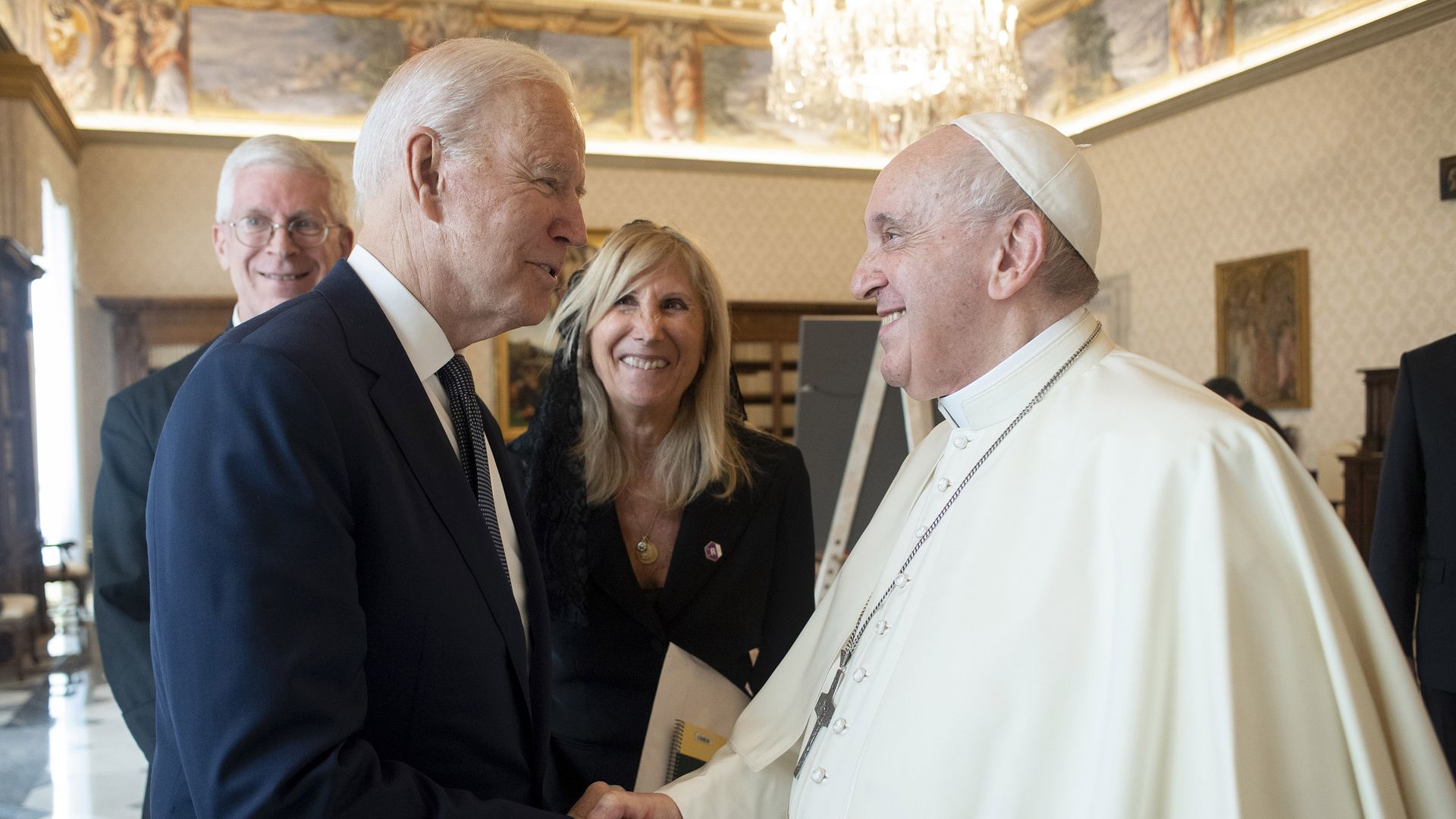 President Biden told reporters on Friday that Pope Francis believes he should continue to receive communion, adding that the pope "was happy that I was a good Catholic."
Why it matters: The U.S. Conference of Catholic Bishops this year sparked debate over whether politicians who support abortion rights should be denied communion. Francis has previously said that Catholic bishops should not let politics influence pastoral decisions.
What he's saying: When asked whether he and Francis discussed the Catholic bishop conference, Biden said that that was "a private conversation."
The president added that they did not talk about abortion, but said, "we just talked about the fact he was happy that I was a good Catholic and I should keep receiving communion."
Biden said they also talked about climate change, explaining that they discussed the "need" and "moral responsibility" to deal with the issue.
Biden said that he did not take communion on Friday, but he and Pope Francis prayed together.
The Vatican's press office released an edited video of the president's visit and said in a statement that Biden and Francis "focused on the joint commitment to the protection and care of the planet, the healthcare situation and fight against Covid-19 pandemic, as well as the theme of refugees and assistance to migrants."
"Finally, the talks enabled an exchange of views on some matters regarding the current international situation, also in the context of the imminent G20 summit in Rome, and on the promotion of peace in the world through political negotiation," the statement added.
Go deeper