FDA authorizes Pfizer vaccine for kids 5 to 11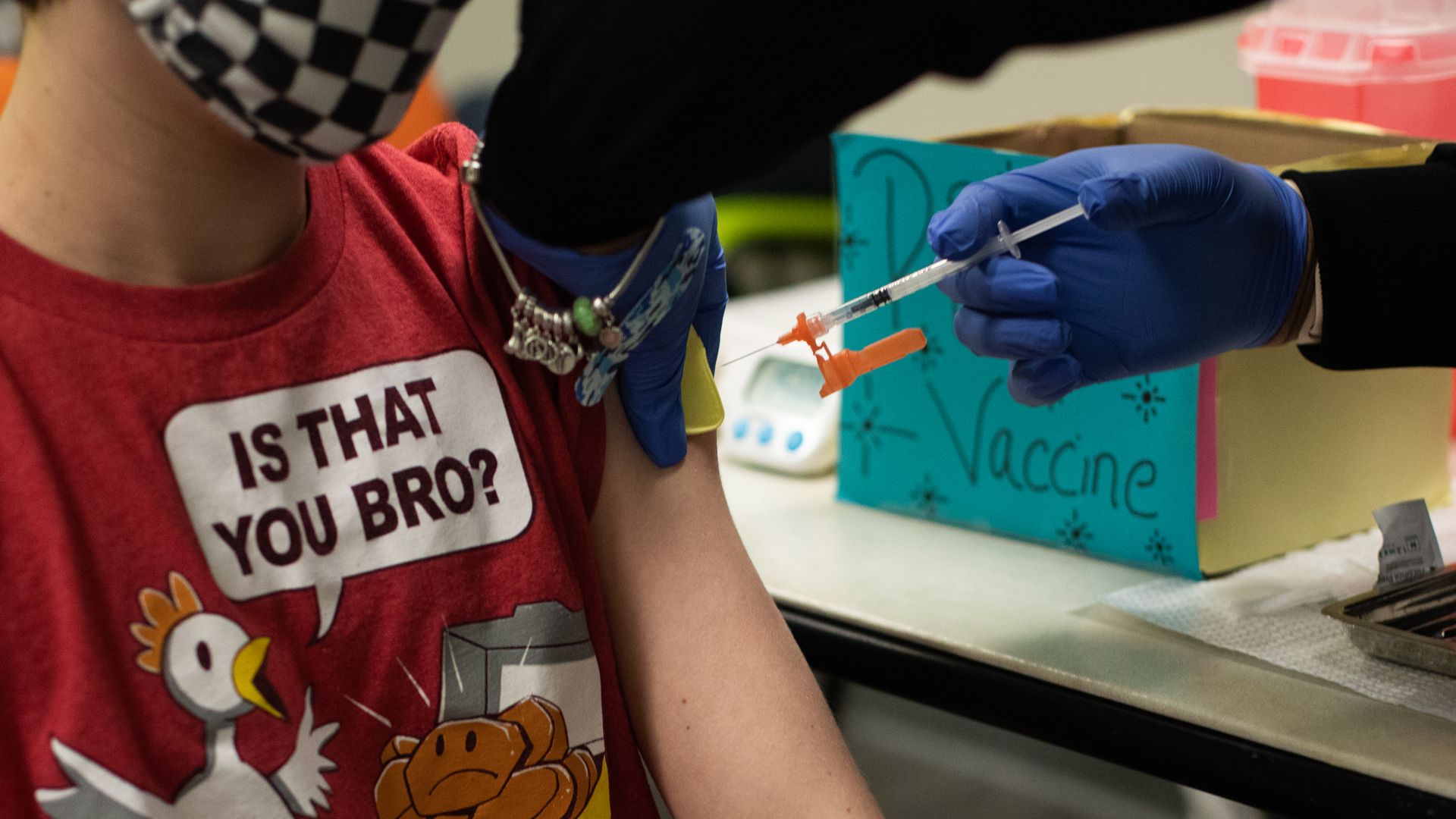 The Food and Drug Administration on Friday authorized Pfizer and BioNTech's coronavirus vaccine for children five to 11 years old.
Why it matters: All that remains to expand vaccine access to some of the youngest Americans is approval from the CDC.
Since it's a two-shot series spaced three weeks apart, children won't by fully vaccinated by Thanksgiving, but could be by Christmas and New Year's.
CDC approval is expected as early as next Tuesday.
Authorization from the FDA comes after members of the FDA's vaccine expert panel endorsed Pfizer and BioNTech's vaccine for kids in that age group.
Pfizer and BioNTech said in a study given to and published by the FDA earlier this month that their vaccine was more than 90% effective at protecting children ages 5–11 from symptomatic infections from the virus.
The big picture: Moderna, which is also expected to soon seek authorization from the FDA for use in 5-to-11-year-olds, released results for its vaccine earlier this month that showed it provided a "robust" immune response in kids after two doses.
Biden administration said it has acquired enough vaccine supply to allow more than 25,000 pediatric and primary care offices, hundreds of school and community health clinics and tens of thousands of pharmacies to administer the shots to kids in that age group once a vaccine is fully approved.
Go deeper: COVID vaccines for kids are getting closer
Editor's note: The headline and story have been corrected to say the FDA authorized the Pfizer vaccine, they did not approve it.
Go deeper