Pandemic factory scramble reshapes manufacturing — again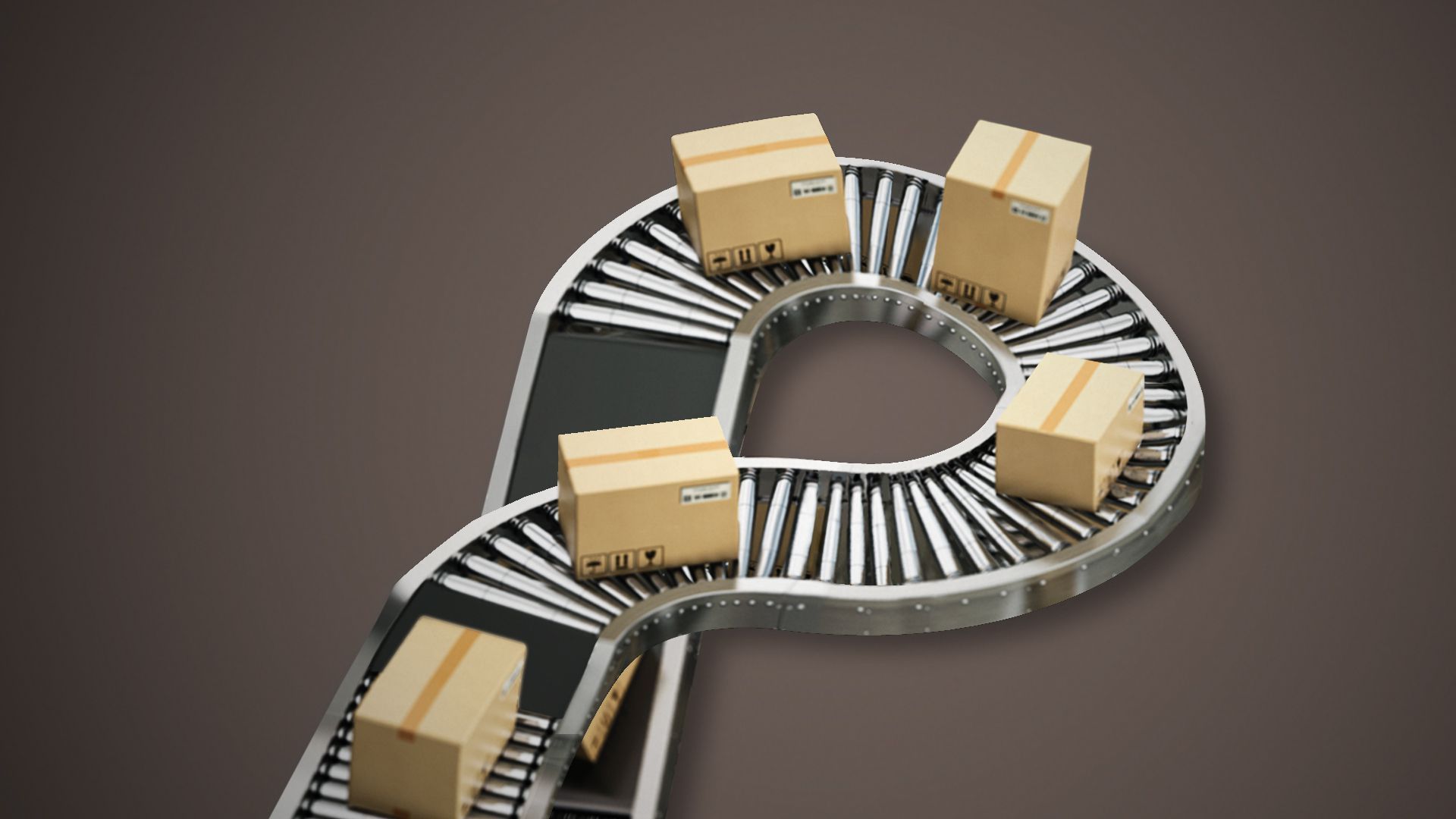 Factory talk hasn't been this hot since the height of the U.S.-China trade war.
Then: Some companies shifted production out of China to dodge tariffs and moved factories to places like Vietnam.
Now: They're scrambling to push production to China — and other countries.
Why it matters: The Delta variant hit manufacturing hubs in Vietnam hard, prompting strict virus mitigation tactics that brought factory production to a screeching halt — and put a dent in consumer products makers' revenues.
What's happening: Signs the angst around Vietnam (a massive supplier of clothing and shoes to the U.S., behind China) is pushing companies to make moves popped up in a ton of earnings calls.
Nike says it's shifting apparel production out of Vietnam to Indonesia, China and other places "where viable."
Crocs last week said it's shifting production to places besides Vietnam — like China, Indonesia or Bosnia. Because its sandals are easy to make, executives say they can ramp up quickly. 
Flashback: Vietnam was an unintended winner of the trade war.
Some companies shifted production from China to dodge those taxes. That kicked into high gear a shift that had been underway for years.
Take trendy couch maker LoveSac. At the height of trade tension, it pulled some production out of the country to dodge tariffs.
CFO Donna Dellomo told Wall Street on an earnings call last month that the company is shifting some inventory purchases back to China while "container congestion" plagues Vietnam — even if they have to pay tariffs on that merchandise.
What we're watching: The pandemic could be what prompts companies to cough up cash and spread out where they source their stuff.
"What we're hearing is, and this is not as much a near-term goal but a longer-term goal ... as opposed to building another factory in China, [companies] might look to Indonesia or to Mexico or Latin America," says Grant Bowers, a portfolio manager at Franklin Equity Group.
The big picture: Steve Lamar, head of the American Apparel & Footwear Association, a trade group that represents hundreds of companies, says retailers have been staking out suppliers in Central America or Africa as part of a "generational sourcing shift to diversify their supply chains."
Yes, but: "Vietnam remains an important partner for the industry and that will continue to be the case."
The bottom line: For all the talk of shifting more production to China, cities there are also beating back problems — and it's not just COVID infections.
In recent weeks, local authorities mandated factories to cut back on power usage amid a brewing energy crisis.
Kate Marino contributed reporting.
Go deeper