Scoop: Bolt seeking to raise $777 million at up to $11 billion valuation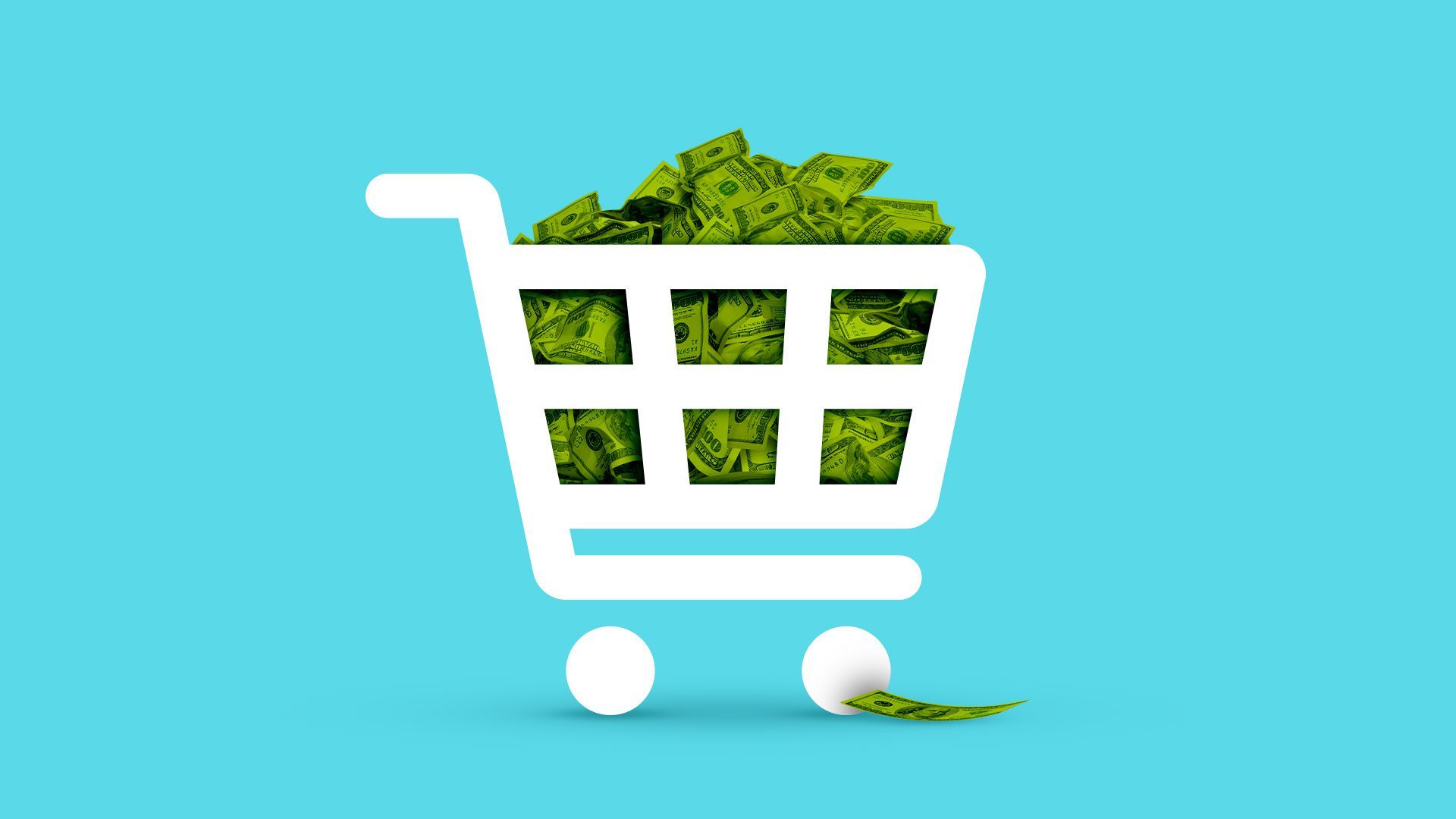 One-click checkout company Bolt Financial made headlines earlier this month by announcing new funding at around a $6 billion valuation. Now it's already back in market with a deal that could nearly double that price, Axios has learned from several sources.
Why it matters: This is emblematic of how the growth equity market is a sea of easy cash, in which investors don't worry much about what happens if the tide goes out. For startups, it's about striking while the swimmers are still naked.
The ask: San Francisco-based Bolt is seeking to raise $777 million in Series E funding at a pre-money valuation of between $10 billion and $11 billion. There is outreach to new investors but, like last time around, Bolt itself is setting the terms.
Bolt signaled its intentions for a quick follow-on round in its Series D term sheet, dated in late July, which included a "future round option" whereby major investors had the right to invest up to 2x their Series D outlay. That option, however, is unlikely to be applied to the Series E, as it doesn't kick in until either two years from the Series D closing or when Bolt raises at a $20 billion pre-money valuation.
The big question, of course, is how a company gains so much value in so little time.
The answer being given to prospective investors is that Bolt recently added a number of big new customers, including a large social media network, that could triple its business. This also helps make Bolt employees feel a bit better about the recent dilution at a "low" price, since Bolt would argue that the customer wins were partially a result of the Series D infusion.
Investors also are getting the basic pitch about how Bolt could win the one-click checkout war — i.e., be the button above that Apple or Google autofill, or what Shopify offers but outside the Shopify ecosystem.
Bolt declined comment, natch.
The real answer, though, doesn't have too much to do with new accounts or competitive advantage. Instead, it's that a smart entrepreneur is pouring FOMO over dry powder, and waiting for the predictable VC reaction.
Go deeper