Biden to Macron: Handling of secret submarine deal was "clumsy"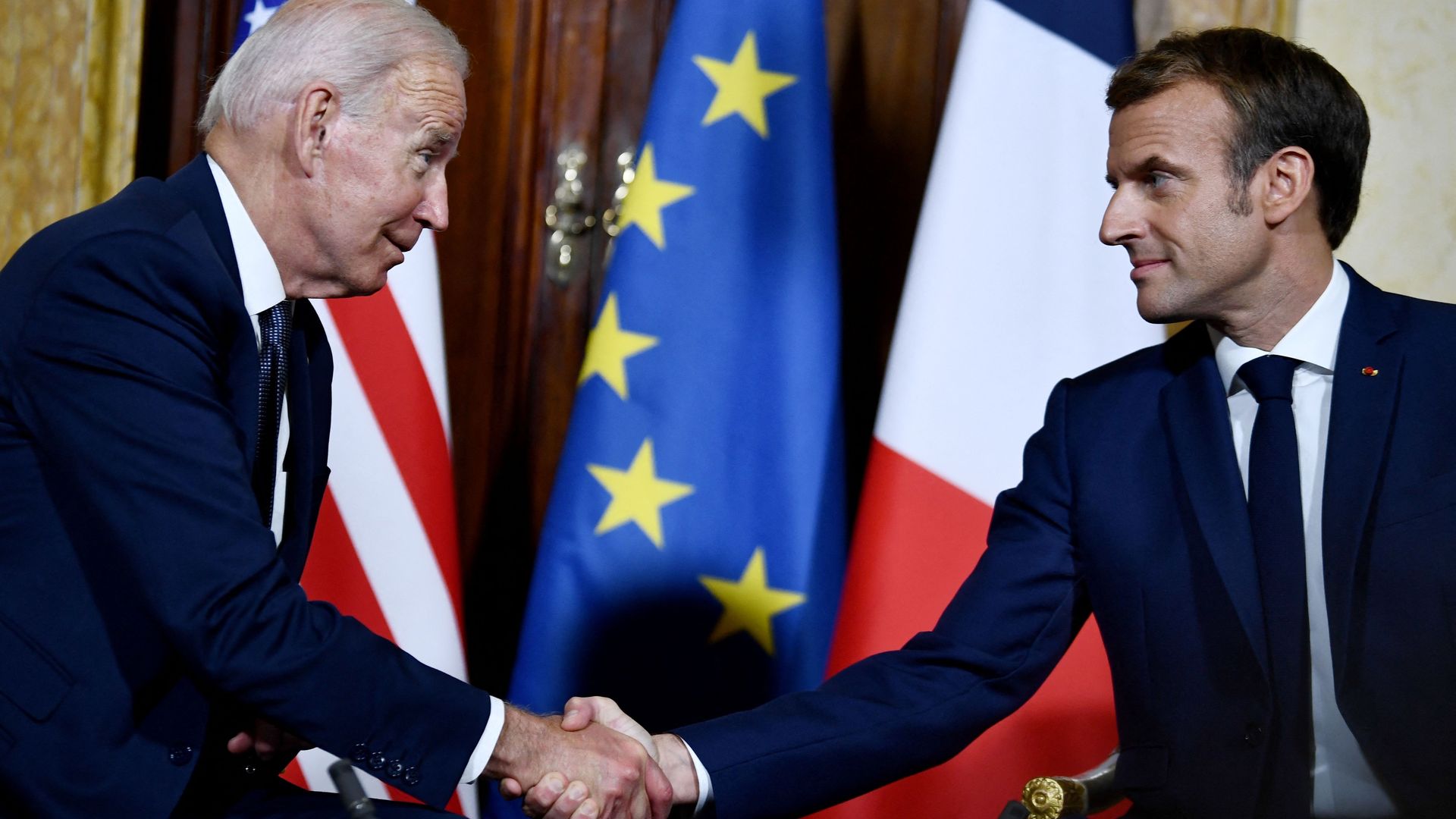 President Biden on Friday told French President Emmanuel Macron that his administration's handling of the U.S.-U.K. submarine deal with Australia was "clumsy."
Why it matters: The U.S. has been attempting to repair its relationship with France since the country declared a "crisis of trust" over the new Indo-Pacific security partnership known as AUKUS, which caused Australia to scrap a multibillion-dollar submarine contract with France.
France called the deal a "stab in the back" and recalled its ambassador to the U.S. for the first time in history.
Macron is now seeking concrete commitments from Biden to show that he's committed to the U.S.-France relationship, including more support for France's counterterrorism operations in Africa.
What they're saying: "What we did was clumsy, it was not done with a lot of grace," Biden said, calling France "an extremely, extremely valuable partner."
"I had been under the impression long before that France had been informed" about the deal, Biden added.
Macron signaled that France's relationship with the U.S. may be on the road to recovery: "We clarified together what we had to clarify," he said.
Between the lines: "As France and other European nations increase their air and maritime deployments in the region, the United States intends to increase its support and material contributions to these deployments," according to a joint statement issued after the meeting.
"As conveyed in the September 22 Joint Statement between the presidents, the United States and France will increase their cooperation in the Sahel," the statement continued. "Accordingly, the U.S. has committed additional assets in the Sahel to support counterterrorism efforts led by France and other European states."
Go deeper: What to watch from Biden and Macron's meeting in Rome
Go deeper