Sen. Peters: Legislation needed to address financial illiteracy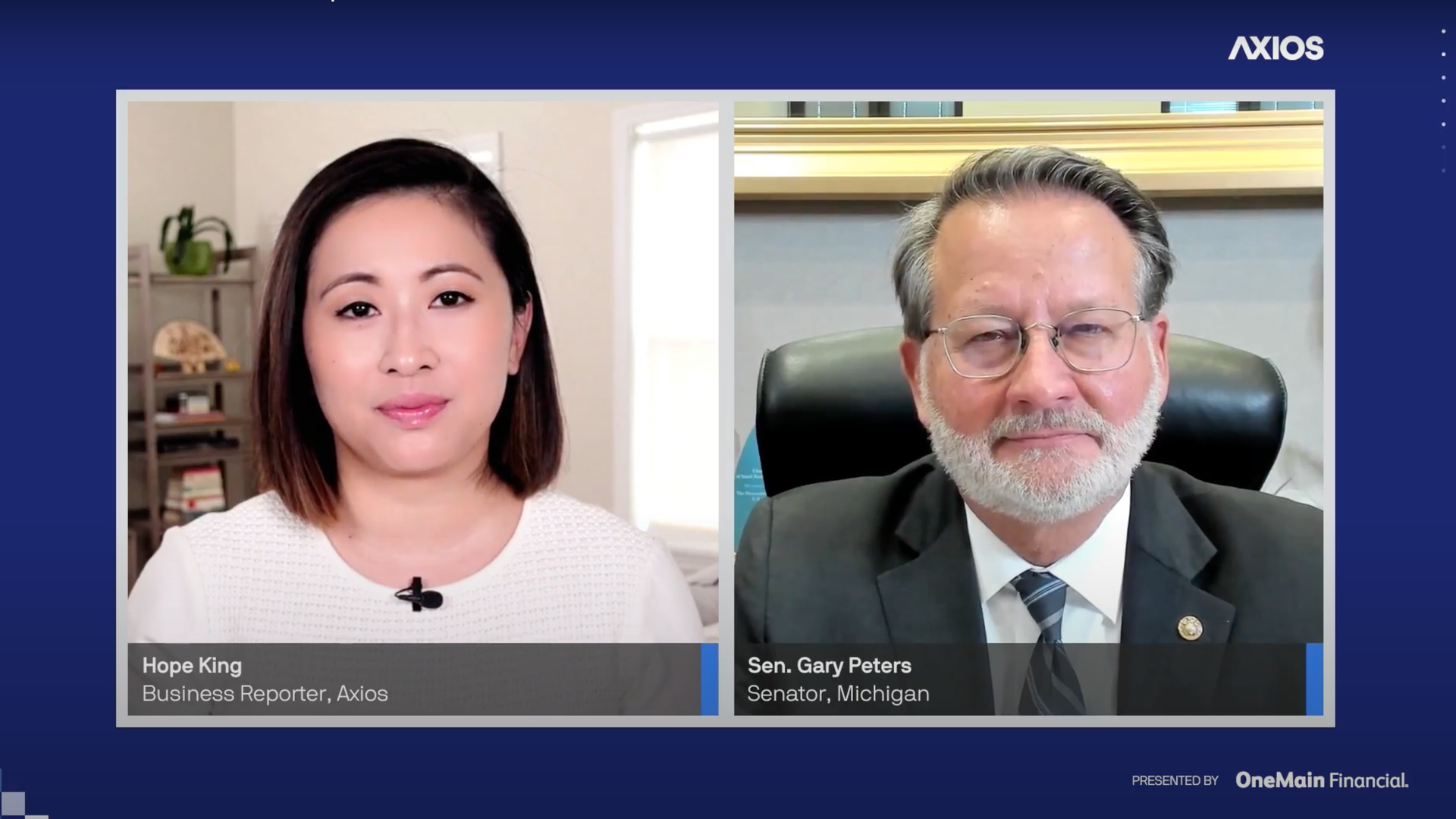 Legislation is needed to ensure that young adults learn basic financial skills "necessary for them to be successful," Sen. Gary Peters (D-Mich.) said at an Axios virtual event on Thursday.
Why it matters: The financial literacy industry draws a direct causal line from the bad test results to debt and poverty and tries to improve economic outcomes through education, Axios' Felix Salmon writes.
Peters remarks come as the senator recently introduced the Piggy Bank Act, a bill that would bolster financial literacy among young adults and amid economic difficulties worsened by the pandemic.
Peters also stated that pandemic disproportionately harmed people with low income, adding that the program would focus on giving those people "the tools that they need in order to manage that money effectively."
What they're saying: The Piggy Bank Act "focuses on the need for folks coming out of high school to have some basic financial literacy skills," Peters told Axios.
"Well over half of adults are considered financially illiterate, and that ends up costing them an awful lot of money over the course of their life," he added.
"It is critically important for people to understand how this financial system works, and we find that it is a particular challenge for folks in low income areas that are underserved by banks," he added.
Go deeper: The financial literacy industrial complex
Go deeper