Oklahoma kills inmate with first lethal injection in 6 years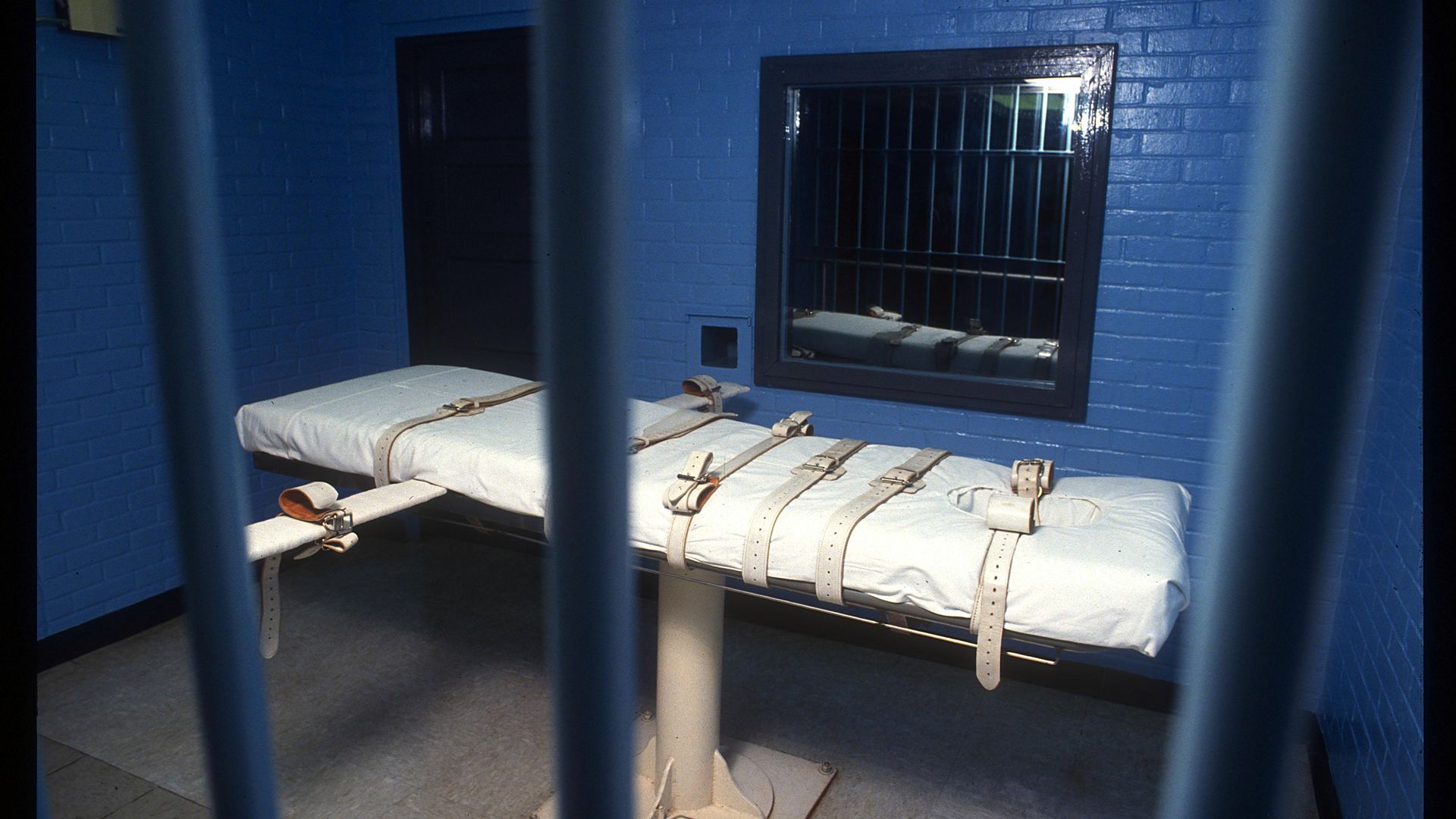 Oklahoma administered a lethal injection Thursday to a 60-year-old man who fatally stabbed a prison cafeteria worker in 1998, AP reports.
Driving the news: John Marion Grant began convulsing and vomiting after he was given the sedative midazolam — the first of the three-drug mixture with which he was killed, according to AP. He could be heard yelling, "Let's go! Let's go! Let's go!" and profanities before the lethal injections.
He was declared unconscious about 15 minutes after taking the midazolam, per AP. He was declared dead about six minutes later, at 4:21 p.m.
Why it matters: It was Oklahoma's first attempt to administer the death penalty in six years, after flawed lethal injection attempts led to a de facto moratorium.
The big picture: The lethal injection came after the U.S. Supreme Court in a 5-3 ruling Thursday vacated stays of execution for him and Julius Jones that were put in place a day earlier by the 10th U.S. Circuit Court Appeals. Jones' lethal injection is set for Nov. 18.
Oklahoma used a three-drug mixture of midazolam, vecuronium bromide and potassium chloride for Grant's execution.
Grant's request for clemency was denied twice by the state's Pardon and Parole Board, AP reports.
Background: Oklahoma had a series of drug mix-ups in 2014 and 2015 before lethal injections were administered.
In April 2014, inmate Clayton Lockett struggled on a gurney before dying 43 minutes into his execution, AP reports.
In September 2015, Richard Glossip was hours away from being executed until prison officials realized they received the wrong lethal drug, AP reports. The same botched drug was used in January 2015.
Former Oklahoma Attorney General Scott Pruitt called for a moratorium on executions until new procedures were written, after a 2015 state court ruled that the state needed to re-evaluate its death penalty.
In a federal lawsuit, nearly two dozen Oklahoma death row inmates argue that the three-drug method protocol the state uses risks causing unconstitutional pain and suffering, per AP. A trial is set for early next year.
Editor's note: This post was updated to reflect that Grant was executed Thursday.
Go deeper