NAACP calls on pro athletes to not sign with Texas teams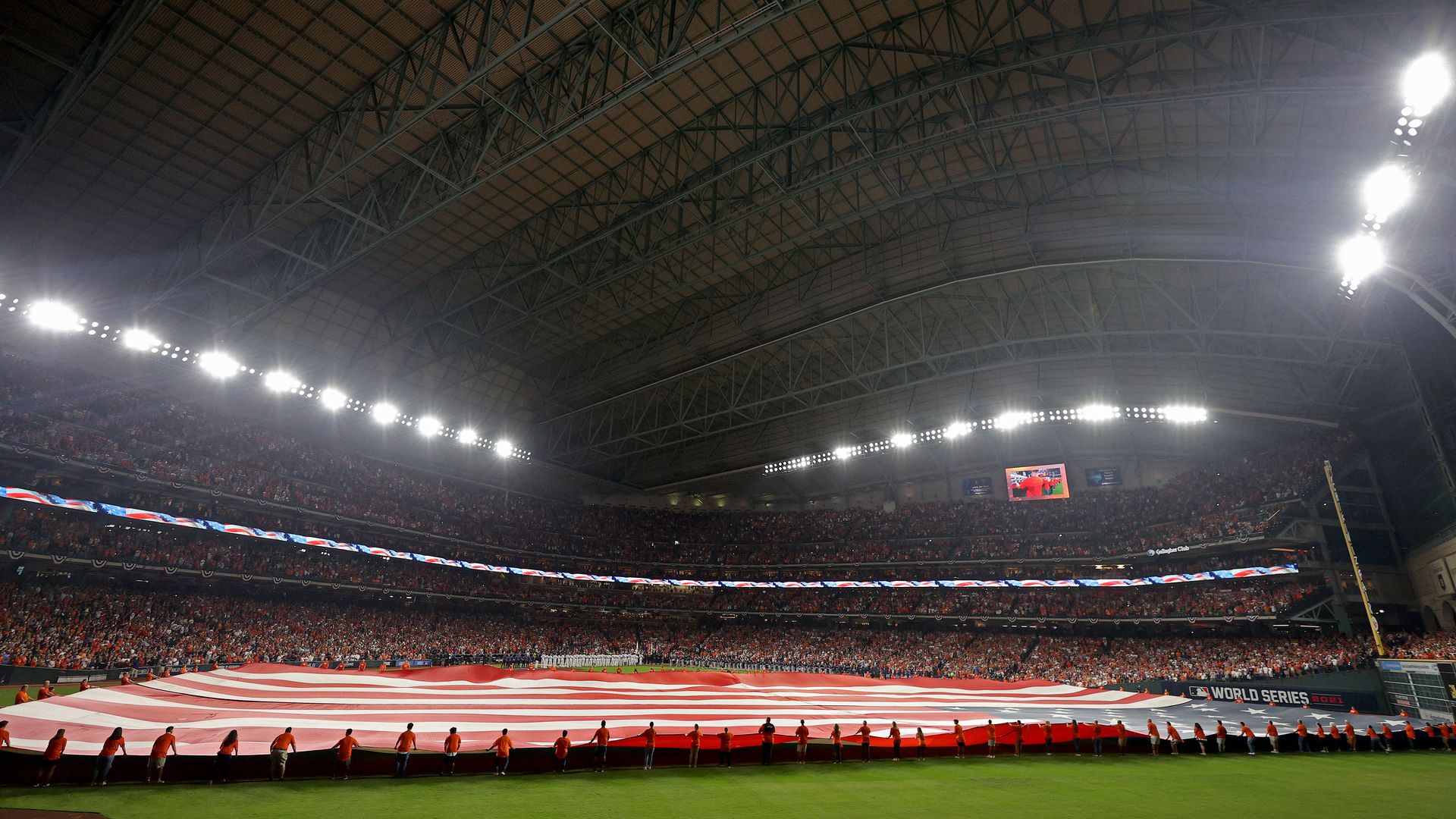 The NAACP on Thursday called on professional athletes to not sign contracts in Texas because of recent voting, redistricting and abortion laws passed in the state.
What they're saying: "From abortion to voting rights and mask mandates, Texas has become a blueprint by legislators to violate constitutional rights for all, especially for women, children and marginalized communities," the letter reads.
"As we watch an incomprehensible assault on basic human rights unfold in Texas, we are simultaneously witnessing a threat to constitutional guarantees for women, children and marginalized communities.
"Demand that Texas owners invest in your rights and protect your investments. Texas is not safe for you, your spouse, or your children. Until the legislation is overturned, Texas isn't safe for anyone."
"If you are a woman, avoid Texas. If you are Black, avoid Texas. If you want to lower your chances of dying from coronavirus, avoid Texas."
Driving the news: The Texas House passed new congressional district maps earlier this month that reduce the number of districts with Black and Hispanic majorities.
Texas also passed a law in September that bans abortions after six weeks, including in cases of assault or incest, and incentivizes people to sue anyone suspected of helping a woman obtain an abortion.
The same month, the state passed a law limiting early voting hours, banning drive-thru voting and other measures critics said would raise new barriers for marginalized voters.
The letter was written by NAACP President and CEO Derrick Johnson and the organization's Texas State Conference President Gary Bledsoe to the players' associations of the NFL, NBA, WNBA, MLB and NHL.
Go deeper