Kids offer up Lego-like climate instructions to world leaders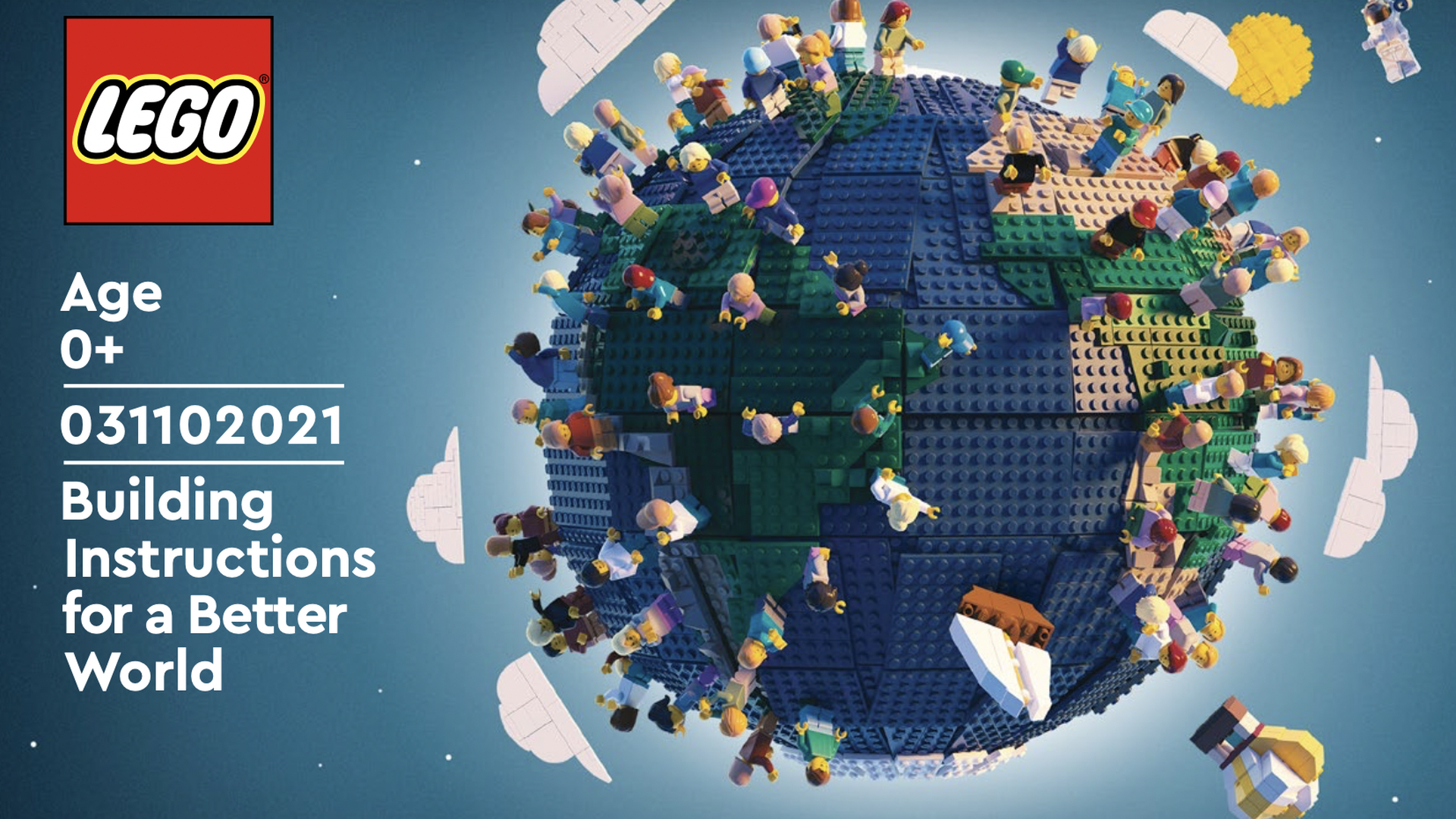 Research by Lego found that children want the world's adult leaders to take climate change seriously. So Lego worked with kids to build an instruction set similar to the ones that accompany the Danish company's bricks, to be handed out at this week's COP26 summit.
Why it matters: The younger generation gets that they are going to have to deal with the consequences of the environment they inherit, but often find it tough to influence those in power.
Details: As part of its "Build the Change" research, Lego met with 6,000 kids 8 to 18 and got their opinions on the environment as well as suggestions on what to do. Among the findings:
Global warming was the top concern when kids were asked about issues facing the planet and people.
Three out of five children believe it's not too late to save the planet — if changes are made now.
Nearly half of children (48%) think about the environment once a week, with 11% thinking about it daily.
Between the lines: The instruction booklet, which Lego will hand out physically to leaders at the Glasgow summit, will also be promoted online through Lego's social channels.
The big picture: Lego has been working on its own environmental efforts for years, reducing carbon emissions, improving its packaging and testing Lego bricks using both recycled and plant-based plastics.
Go deeper: Read the full letter from kids to the world leaders that is part of the Lego instructions. (See below)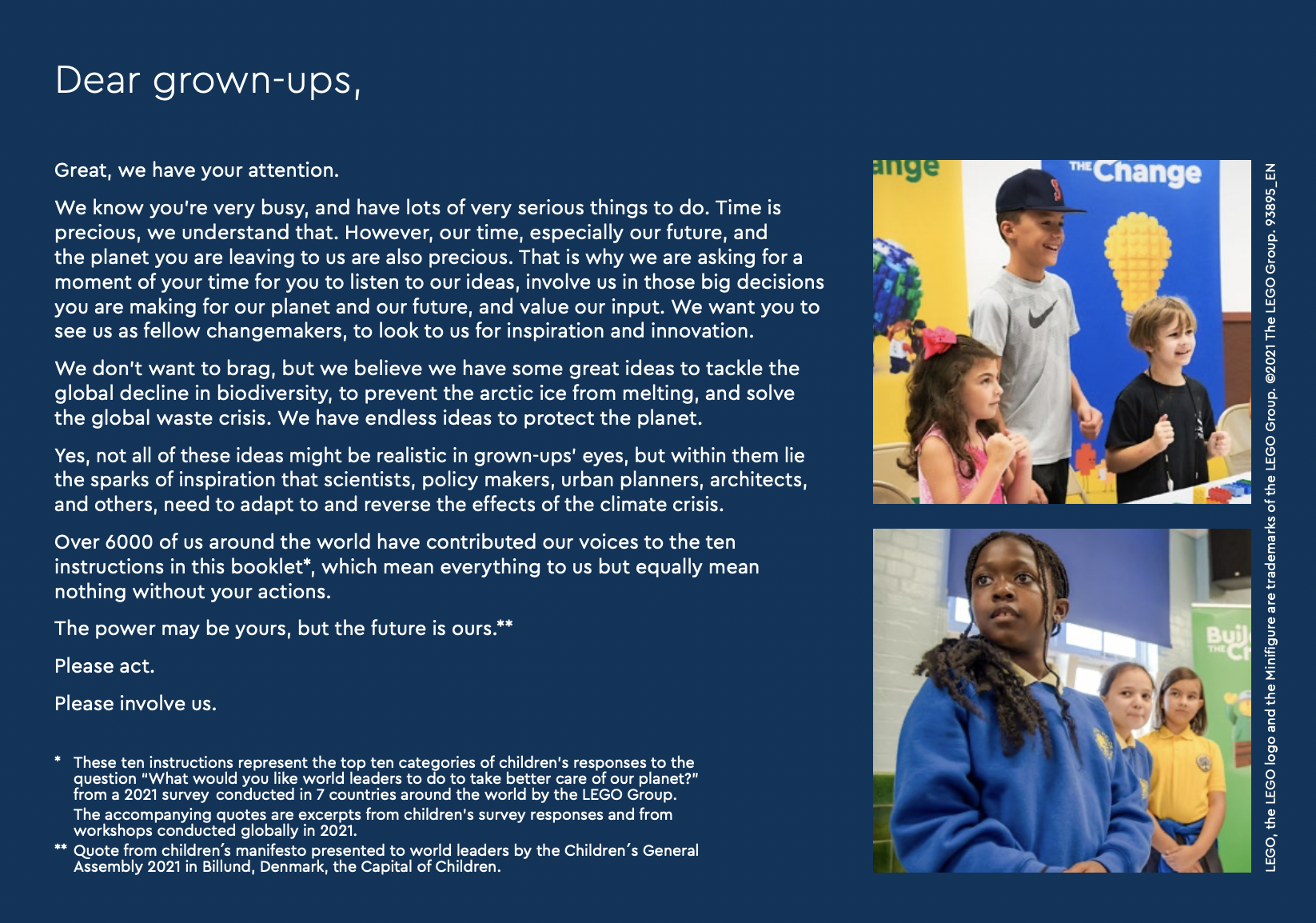 Go deeper