Facebook is too big to change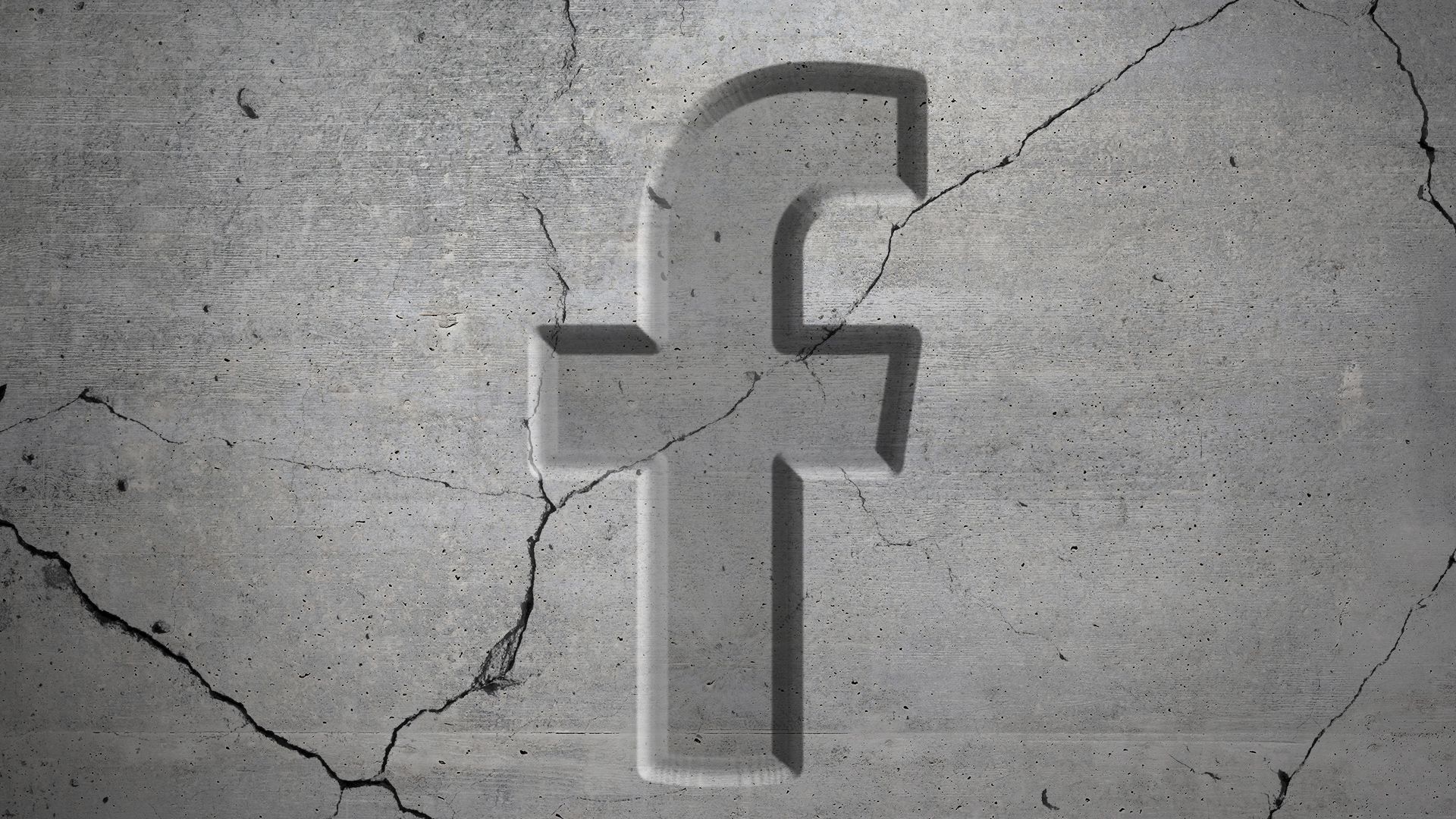 As Facebook faces a sustained wave of critical coverage pushing the company to reform itself, it also confronts a law of corporate physics: Transforming a gargantuan company is nearly impossible.
The big picture: Facebook's critics — and some of its own employees, as internal documents have shown — say it has long prioritized growth and profits over safety. Shifting that kind of mindset in a large organization takes time and will — and the company has to really want it, which Facebook has yet to make clear.
Driving the news: CEO Mark Zuckerberg addresses a Facebook developer conference Thursday, at which he's expected to outline more details of a master plan to shift Facebook's focus towards building a 3D "metaverse."
He might announce a new name for Facebook, which could also involve a reorganization of the company into something more like Google's 2015 establishment of the Alphabet holding company.
On this week's earnings call, Zuckerberg also said Facebook would stop trying to "optimize" itself for everyone and focus on young users as its "north star."
Between the lines: These moves are partly a tactic to distract investors and users from the flood of negative headlines based on internal documents provided by former Facebook employee Frances Haugen.
Yes, but: "Culture eats strategy for breakfast," as management thinker Peter Drucker is often credited with saying.
In other words, a company's internal culture shapes how it does everything — and top-down edicts demanding change get sabotaged by employees who think, "That's not how we do things here."
Successful projects to alter a big company's culture take years.
It took Microsoft more than a decade — and two changes of CEO — to soften the bare-knuckles culture Bill Gates built. And that only happened under the pressure of federal antitrust action.
That's how it goes when company leadership wants change, but that's not at all a given for Facebook.
Zuckerberg holds an absolute majority of Facebook's voting shares and he continues to call the shots at the company.
His enthusiasm for the metaverse project is palpable. Facebook said this week it's spending $10 billion on the effort this year and expects to spend more.
Zuckerberg's dedication to altering a "growth at any price" mindset, that many have identified inside the company, is harder to gauge and widely doubted among rivals.
The other side: Facebook's spokespeople argue that Haugen's documents "mischaracterize" the company and regularly point to the resources it has dedicated to user safety — $13 billion (since 2016) and 40,000 people.
Our thought bubble: "Growth first" got Facebook to 3 billion users and enormous profits. Wall Street doesn't see any reason to mess with that.
Meanwhile, regulators will make it harder for Facebook to grow further by acquisition, as the company did a decade ago in buying Instagram and WhatsApp.
Zuckerberg isn't likely to drop growth as a central goal. After all, expectations of future growth are what keeps Facebook stock climbing.
Legislation aimed at forcing Facebook to follow new rules is always a possibility, but devising and enforcing new laws that achieve their desired goal in this realm is notoriously tricky.
The bottom line: To build a vast new metaverse platform for remote work and entertainment, Facebook will have to persuade partners and the public that it has turned over a new leaf and can be trusted. That's looking harder by the day.
Go deeper