First look: Mike Bloomberg and the next climate summit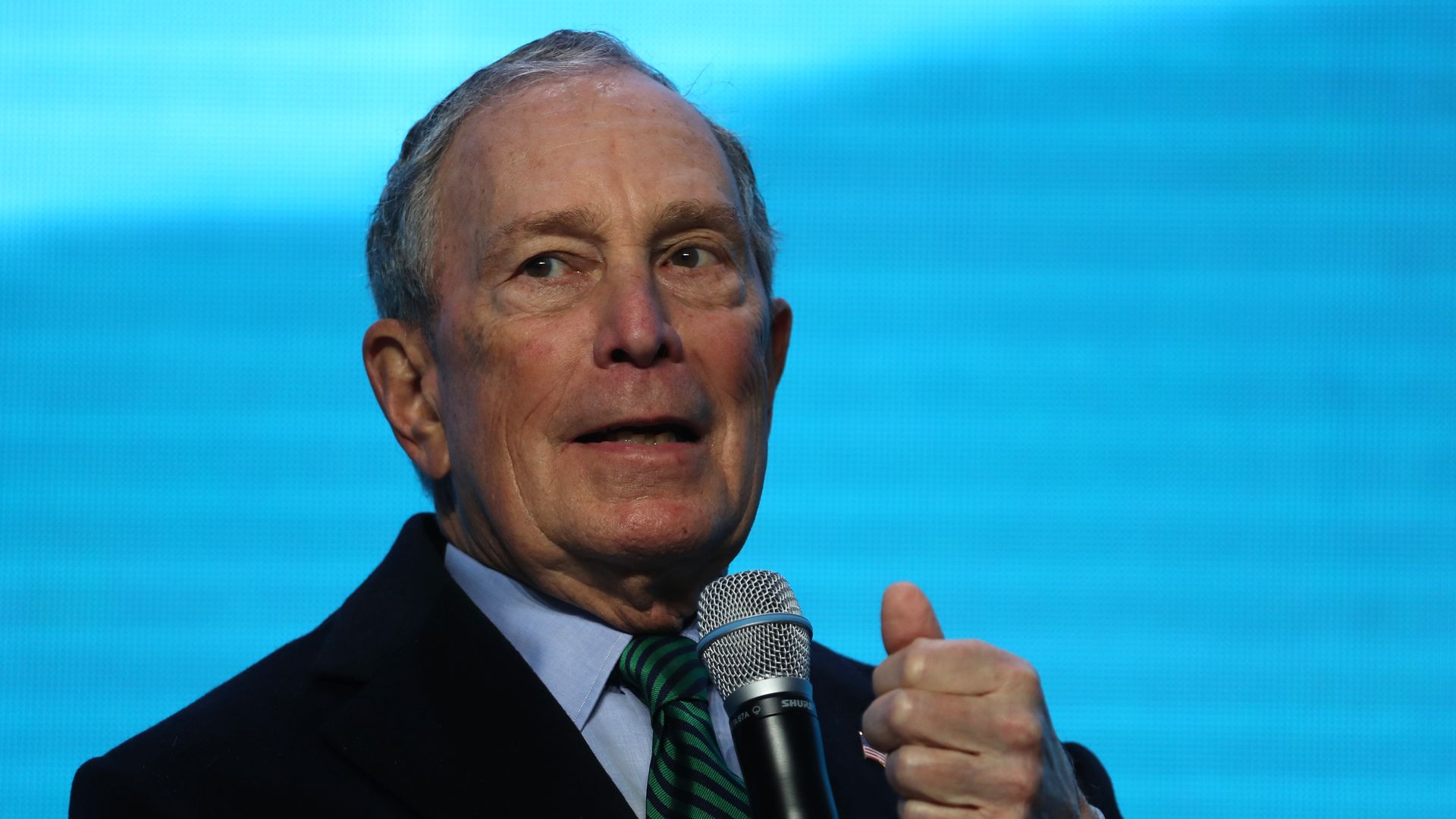 As world leaders head for rainy Scotland this weekend for the global climate summit, many capitals already expect disappointing results.
So a gathering later in November — this time in hot and humid Singapore, sponsored by former New York Mayor Mike Bloomberg — is already drawing attention as "what's next" for climate commitments.
Axios got the first look at the lineup for his Bloomberg New Economy Forum, which runs Nov. 16-19:
The forum, with a heavy focus on climate change, includes Google and Alphabet CEO Sundar Pichai, whose company has embarked on an ambitious decarbonization agenda, Commerce Secretary Gina Raimondo and Goldman Sachs chairman and CEO David Solomon.
A senior Chinese leader is also expected. China's drive to reduce its emissions is a focus of the meeting, said a person familiar with the summit planning.
Go deeper