Top Dem says Big Oil put Earth on "brink" of catastrophe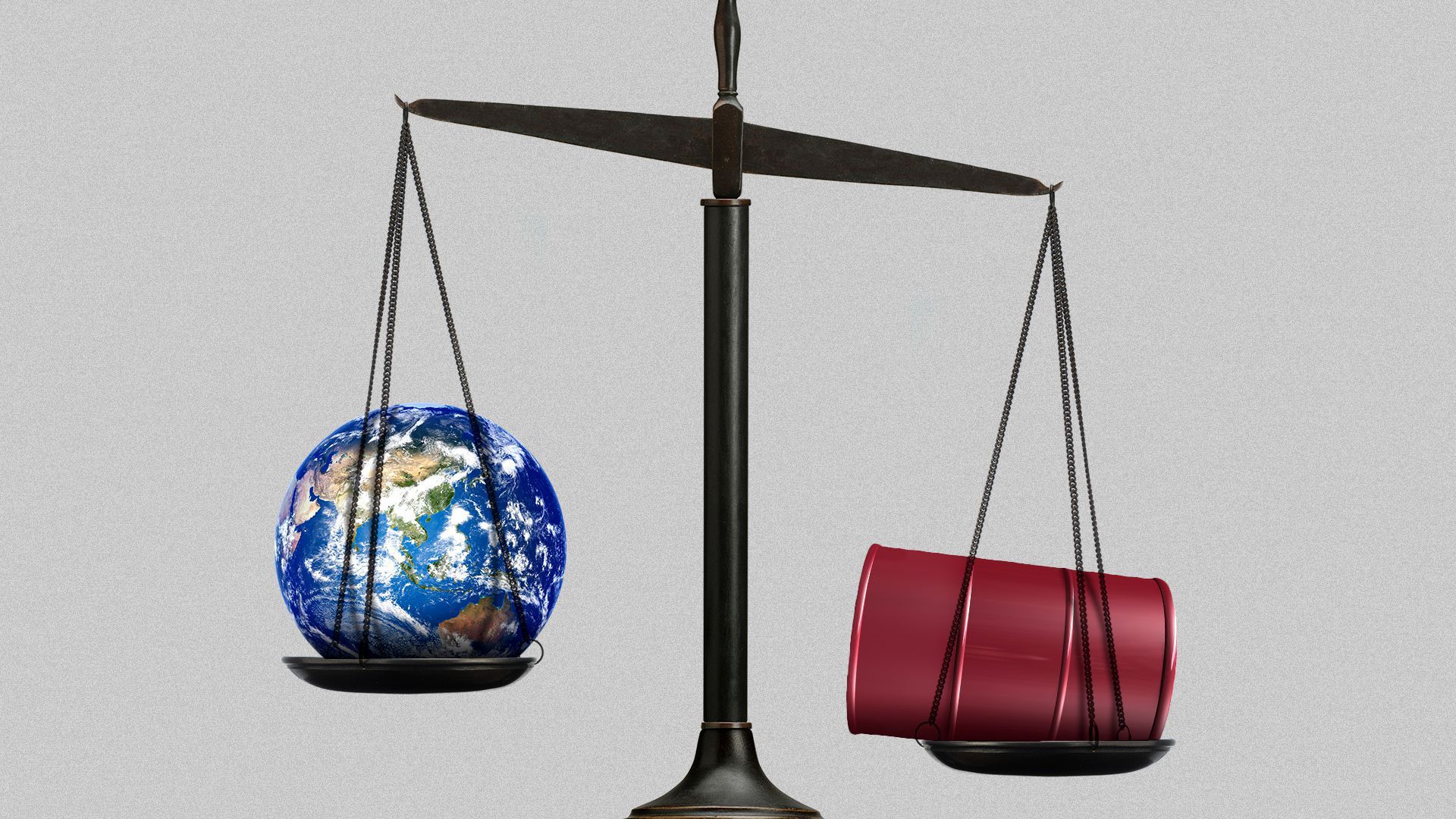 Don't expect a sedate House hearing Thursday on allegations that Big Oil has intentionally sown doubt about climate change.
What they're saying: "For far too long, Big Oil has escaped accountability for its central role in bringing our planet to the brink of a climate catastrophe. That ends today," Rep. Carolyn Maloney, chairwoman of the House Oversight and Reform Committee, intends to say in her opening remarks shared with Axios.
She'll note it's a landmark event because it's the first time "top fossil fuel executives are testifying together before Congress, under oath, about the industry's role in causing climate change — and their efforts to cover it up."
The big picture: Maloney's statement provides a glimpse into how senior Democrats leading the investigation into the industry's past on climate will approach the virtual hearing that's slated to be getting underway later this morning.
What we don't know (yet): That's whether the panel's probe has, thus far, unearthed anything that wasn't part of past investigations.
Inside Climate News and the Los Angeles Times have run stories showing that major companies knew decades ago that their products could cause harmful climate change, but many of them funded campaigns to downplay or deny these risks.
What they're saying: We'll have more on the event soon. But for now, here's a little more to watch.
The executives will emphasize the present day, including their company's support for emissions targets, policies like carbon pricing, and investments in cleaner tech.
"Shell shares the Committee's concern about the urgent need for society to take action on climate change by accelerating the transition to a lower-carbon energy future," Gretchen Watkins, Shell's top U.S. official, says in written testimony.
Part of Chevron's prepared testimony looks to rebut a premise of the inquiry. "While our views on climate change have developed over time, any suggestion that Chevron is engaged in a coordinated effort to spread disinformation and mislead the public on these complex issues is simply inaccurate," CEO Mike Wirth says in remarks submitted to the panel.
Go deeper: Climate reckoning for oil and gas CEOs
Go deeper