Amazon revenue down in third quarter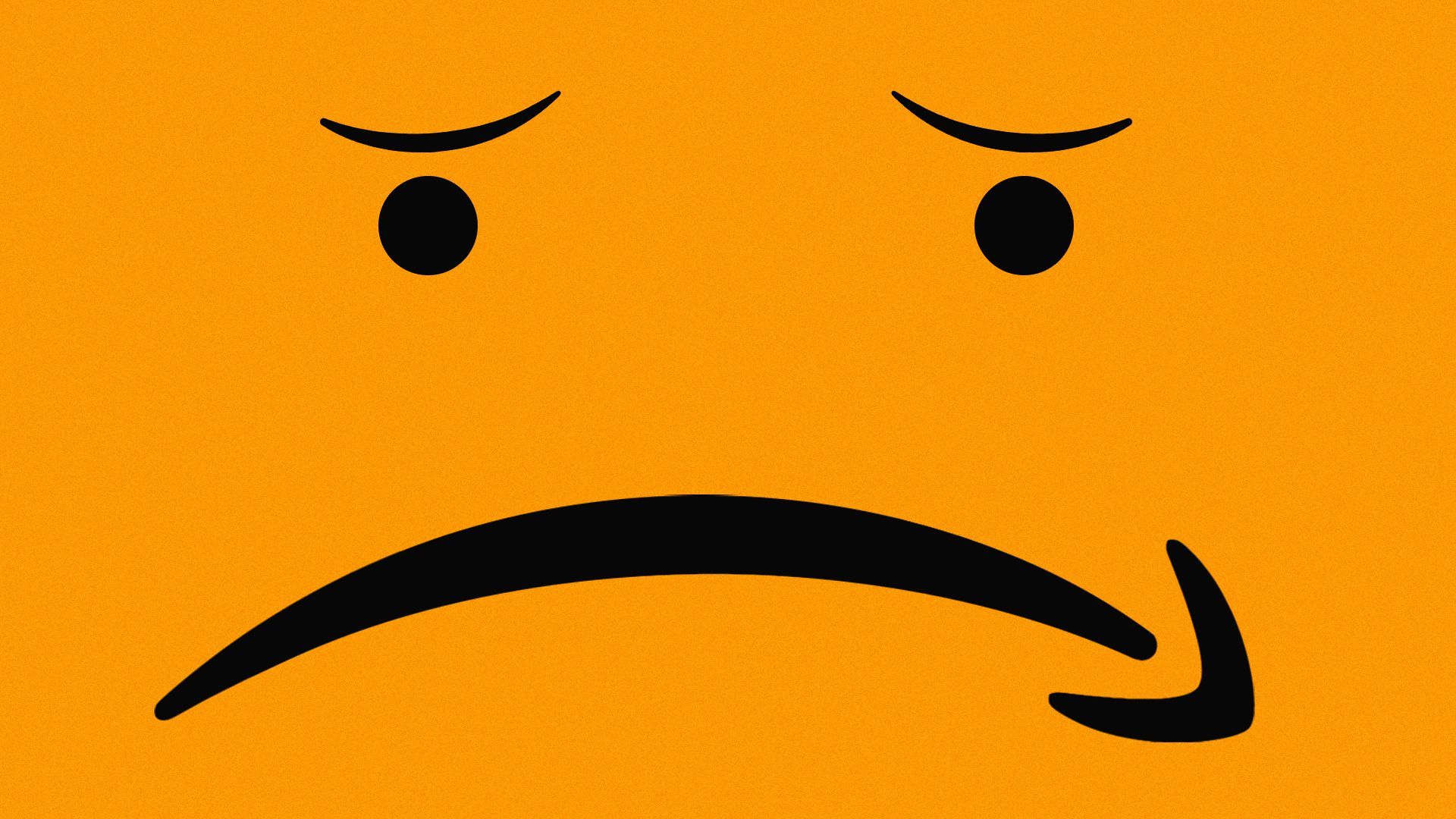 Amazon posted disappointing third-quarter results Thursday, with earnings and revenue lower than expected. Its shares dropped more than 4% in after-hours trading.
Why it matters: Amazon's business, which has boomed over the last year, has slowed just ahead of the holiday season, dragged down by supply chain problems, labor shortages and higher costs for shipping and freight due to the pandemic.
By the numbers:
Earnings: $6.12 per share vs. $8.92 per share expected, per CNBC
Revenue: $110.81 billion vs. $111.6 billion expected, per CNBC
Amazon Web Services: Sales rose to $16.11 billion vs. $15.48 expected, helping Amazon avoid a loss this quarter, per CNBC
What they're saying: CEO Andy Jassy said he expected the company to face billions of dollars of additional costs while minimizing customer disruption: "It'll be expensive for us in the short term, but it's the right prioritization for our customers and partners."
Amazon has said it will hire hundreds of thousands of permanent and seasonal employees across the U.S. ahead of the holidays.
What's next: Amazon forecasts fourth quarter sales between $130 billion and $140 billion. Analysts had been expecting around $142.1 billion.
Go deeper