Afghan resistance ups its U.S. lobbying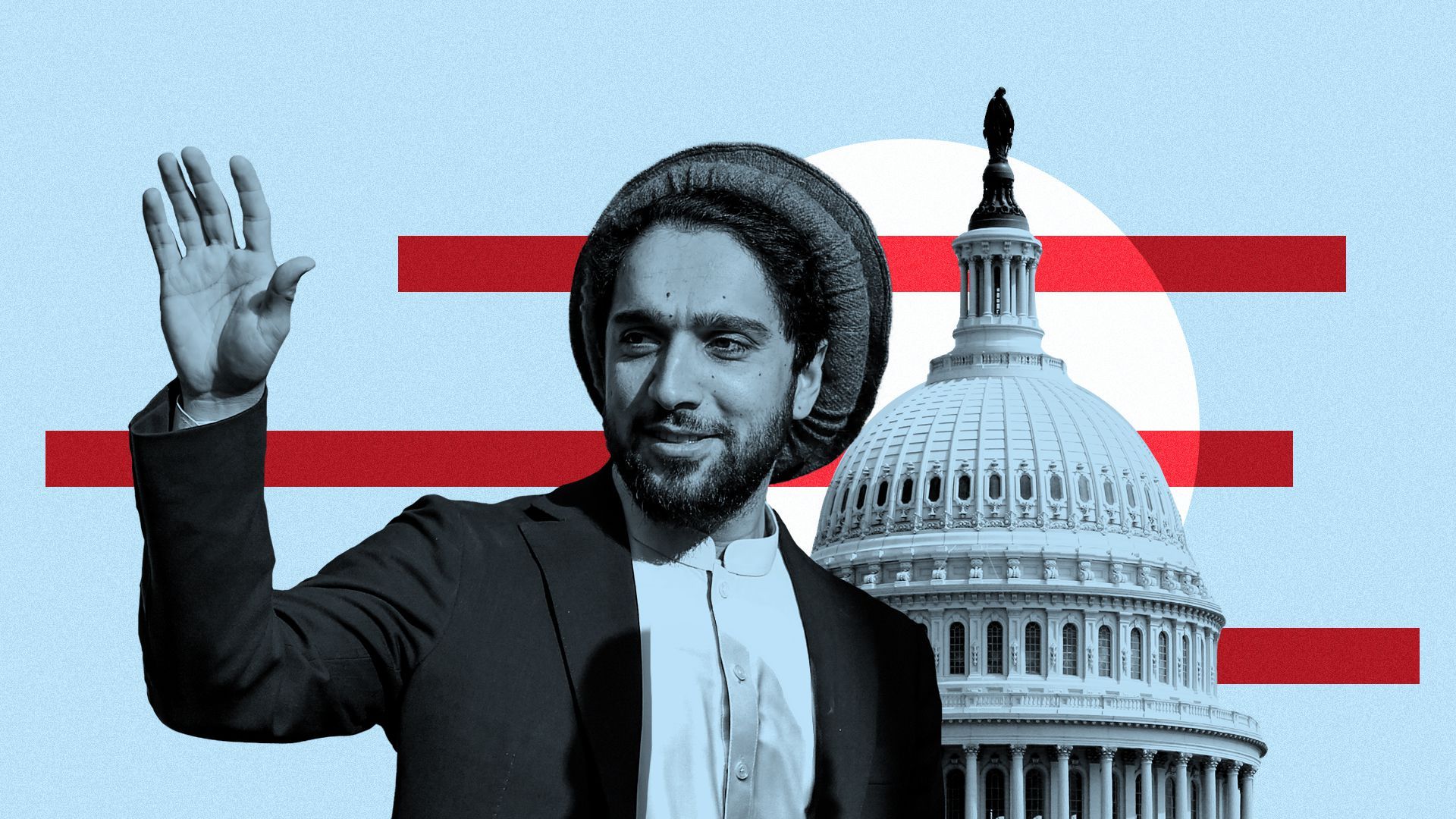 The Afghan resistance is boosting its D.C. lobbying operation, records show.
Why it matters: U.S. financial and military aid could be crucial to efforts to oppose Taliban rule in Afghanistan. But opposition forces must convince the Biden administration to stay engaged to some degree in a conflict from which the president is determined to extricate the United States.
What's new: A leading opposition group, the National Resistance Front of Afghanistan, has registered to lobby U.S. policymakers, signaling it recognizes the need to win over key officials in Washington.
A newly formed U.S. nonprofit arm, incorporated in D.C. last week, filed paperwork under the Foreign Agents Registration Act on Tuesday.
It told the Justice Department it anticipates "lobbying the government, international organizations and other political entities."
The registration comes about six weeks after the National Resistance Front enlisted the Sonoran Policy Group to "provide strategic advisory services."
Ali Nazary, the Massoud deputy leading its U.S. advocacy effort, did not respond to questions from Axios about the aid or commitments it hopes to secure.
The big picture: The National Resistance Front is run by Ahmad Massoud, who's tried to marshal military resistance to the Taliban since the U.S. withdrawal in August.
Its FARA registration this week says the National Resistance Front seeks to be "the protector of America's 20-year investment in Afghanistan and the force to rid the country of intolerance and terrorism."
Sen. Lindsey Graham (R-S.C.) and Rep. Mike Waltz (R-Fla.) have called on President Biden to recognize Massoud, as well as fellow National Resistance Front co-founder Amrullah Saleh, as "the legitimate government representatives of Afghanistan."
The Biden administration has shown no signs it will do so.
Be smart: The Taliban captured the Afghan province of Panjshir last month, dealing a critical blow to Massoud-led efforts in that resistance stronghold — and making U.S. aid critical to any remaining military resistance.
Go deeper