Activision Blizzard CEO details more changes, pay cut to address workplace problems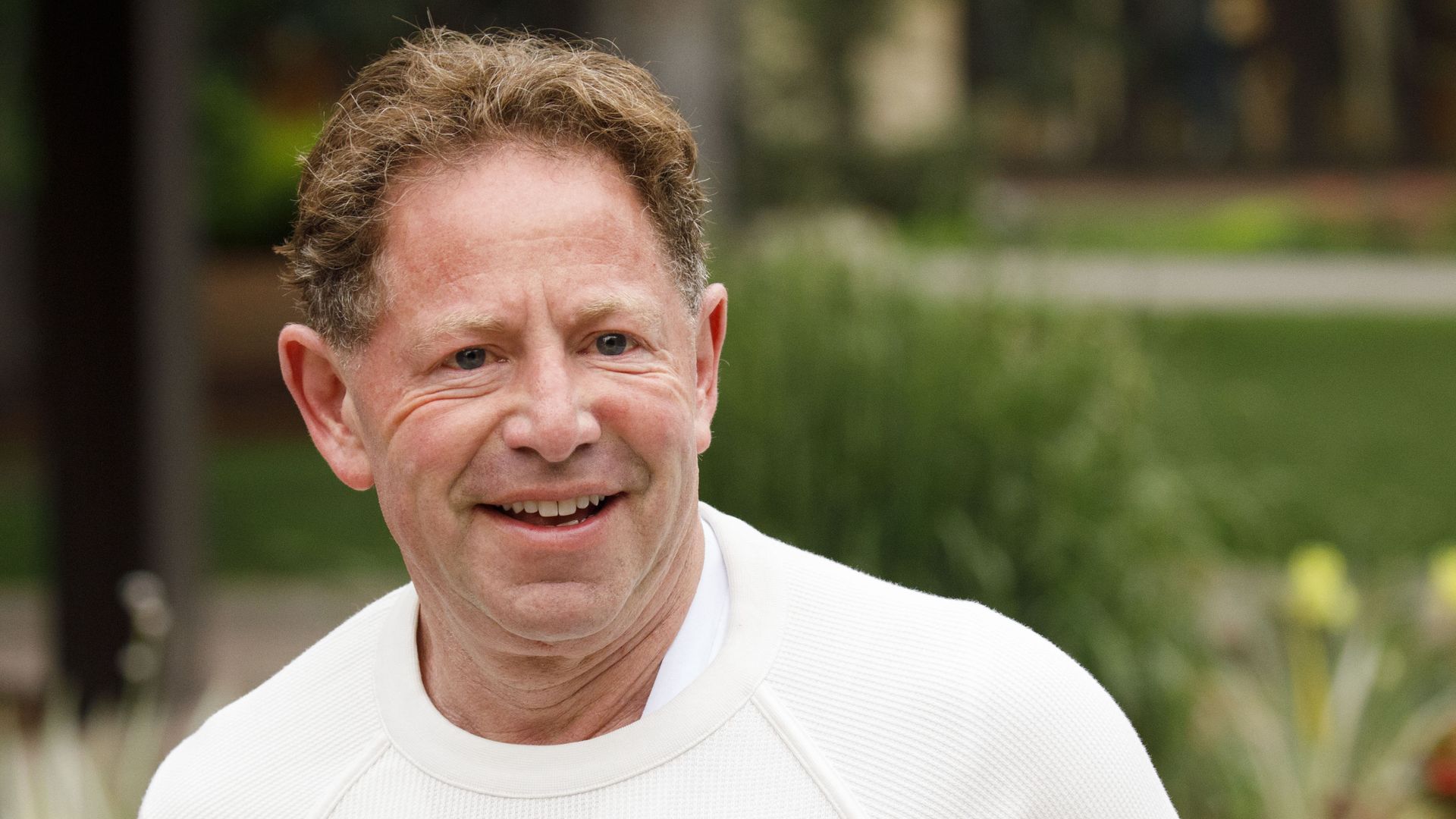 Activision Blizzard is adopting new policies around harassment and aggressively cutting the salary of its CEO, Bobby Kotick, to California's minimum wage, as part of continued attempts to correct the company's toxic behavior.
Driving the news: In a post today, Kotick called the Equal Employment Opportunity Commission's investigation of the company "a catalyst" for change.
Activision Blizzard is enacting a new "zero-tolerance" harassment policy across the company: "In the past, when we discovered and substantiated harassment, we terminated some employees and provided verbal or written warnings or different disciplinary actions to others."
That approach is inadequate, Kotick said, and the company aims to have "the strictest harassment and non-retaliation policies of any employer." Employees who retaliate against anyone for making a compliance claim will be fired immediately; the company will rely on termination, rather than written warnings, for misconduct or harassment "based on any legally protected category."
"Termination for these reasons will result in the immediate forfeiture of future compensation." 
Activision Blizzard has also announced it will waive forced arbitration for sexual harassment and discrimination, a win for employees who walked out in protest earlier this year.
The big picture: Activision Blizzard's plans to course correct are its most aggressive yet, months after employees formed a collective called ABK Alliance and was slapped with several lawsuits over bombshell reports that it had enabled a sexist and racist culture.
The company says it will increase the number of women and non-binary people in its employ to 50 percent within the next five years, "and hopefully faster."
The company is investing $250 million "to accelerate opportunities for diverse talent," as well as an additional $250 million over the next 10 on initiatives to "foster expanded opportunities in gaming and technology for under-represented communities."
It will also begin releasing annual salary transparency reports.
Kotick said he is asking the board to approve a pay cut to "the lowest amount California law will allow for people earning a salary," $62,500, down from $875,000.
Most of Kotick's compensation comes from bonuses and stock, which he says he is asking the board to forgo until "we have achieved the transformational gender-related goals and other commitments described above."
Kotick made $30 million in 2019 and $155 million in cash and stock for 2020. The latter marked him as second-highest CEO of an S&P 500 company.
What's next: This is the second swathe of corrective measures announced by the company, and the second announced before the company's quarterly earnings were due to be reported.
Its Q3 results will be announced on Nov 2, when Kotick and his leadership team will take calls from stock analysts.
Normally, that'd simply lead into next Friday's release of this year's big "Call of Duty," but Activision remains embroiled in lawsuits over its workplace issues. It's been attempting to settle with the EEOC (not yet), while it tried, unsuccessfully, to pause a related lawsuit by the state of California.
Go deeper