UnitedHealthcare alleges TeamHealth exaggerated ER care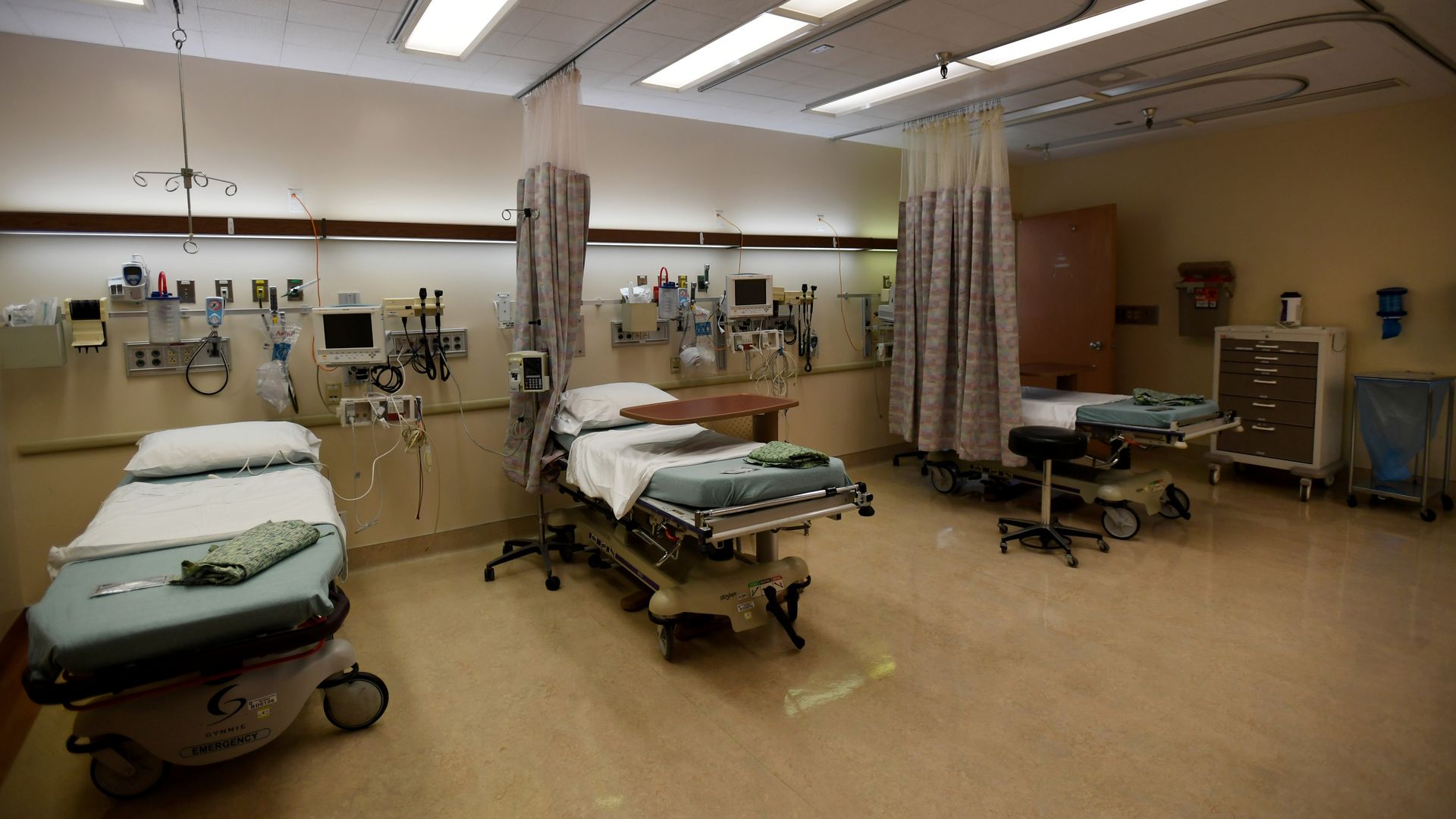 Health insurance company UnitedHealthcare is suing TeamHealth, a company that staffs hospital emergency rooms, alleging TeamHealth billed for more expensive ER services that didn't match the care doctors actually provided.
Why it matters: This is another alleged instance of "upcoding," which has existed in health care for many years and leads to everyone paying higher medical premiums.
Driving the news: UnitedHealthcare analyzed ER claims and records from TeamHealth, saying they found 62% of TeamHealth's claims involving the highest-paying ER codes were unjustified by notes in medical records.
In one example, a 23-year-old man in Texas went to an ER staffed by TeamHealth "complaining of epigastric pain after eating a chili dog," according to the lawsuit. Doctors gave the man Maalox, a common antacid for heartburn, and sent him on his way.
TeamHealth used the highest-severity ER code reserved for things like heart attacks or severe trauma, and charged $1,712 for the visit, UnitedHealthcare alleges.
The other side: TeamHealth CEO Leif Murphy submitted a statement to Axios that said, "Courts have repeatedly dismissed these claims in other jurisdictions ... United continues to generate record profits by down coding claims and refusing to consider the expertise of frontline clinicians who make a diagnosis."
Flashback: UnitedHealthcare and TeamHealth have a history of suing each other, with TeamHealth saying the insurer routinely underpays.
Editor's note: This post was updated to add comments from TeamHealth.
Go deeper