Texas House probes school library books dealing with race and sexuality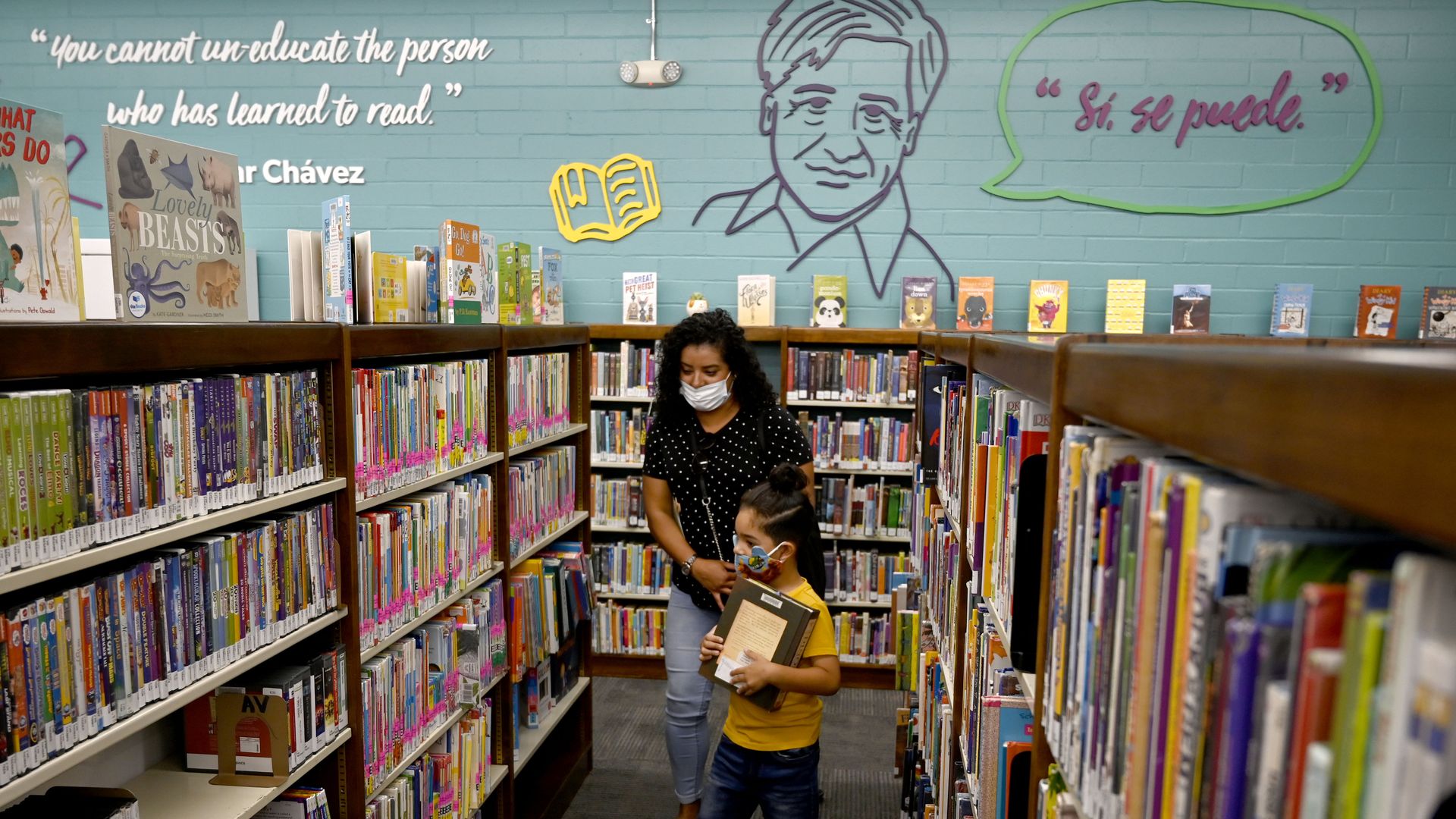 Texas state Rep. Matt Krause, chair of the Texas House Committee on General Investigating, announced Wednesday that he's initiating a probe into schools' library books, according to a letter sent to the state's education agency and other superintendents.
Why it matters: The probe focuses on books that discuss race, sexuality or "make students feel discomfort, guilt, anguish or any other form of psychological distress because of their race or sex," Krause wrote in the letter.
The move comes just months after Texas passed legislation curtailing the ways Texas teachers can discuss racism in both current events and throughout U.S. history.
The big picture: Krause included a 16-page list of roughly 850 targetted books, many dealing with topics such as racism, abortion and homosexuality, the Texas Tribune first reported.
The letter asks school districts to detail how many copies of each book on the list they have and where they're located, how much money they spent on the books, and to identify other books or content they have dealing with the aforementioned themes.
Schools have until Nov. 12 to respond, the letter states, without specifying what the consequences of possessing the books will be.
Of note: Texas state Rep. Victoria Neave (D), vice chair of the investigating committee, told Dallas Morning News that the committee did not take a vote on the matter, which she deemed "politically motivated to support their own campaigns."
Our thought bubble, from Axios' Asher Price: Emboldened by a new law limiting what Texas public school teachers can teach on race, Texas' most conservative lawmakers are now trying to whittle down the narratives students learn in the classroom.
Texas State Teachers Association President Ovidia Molina issued a statement Tuesday lambasting the request as "disturbing and political overreach," adding that it amounted to a "witch hunt."
"This is an obvious attack on diversity and an attempt to score political points at the expense of our children's education," Molina added.
A spokesperson for Austin Independent School District confirmed to Axios that they had received a copy of Krause's letter, adding: "Our legal team is reviewing and working on a response."
A spokesperson for Lake Travis Independent School District said the "superintendent and general counsel are reviewing the inquiry and discussing next steps."
Go deeper