Climate reckoning for oil and gas CEOs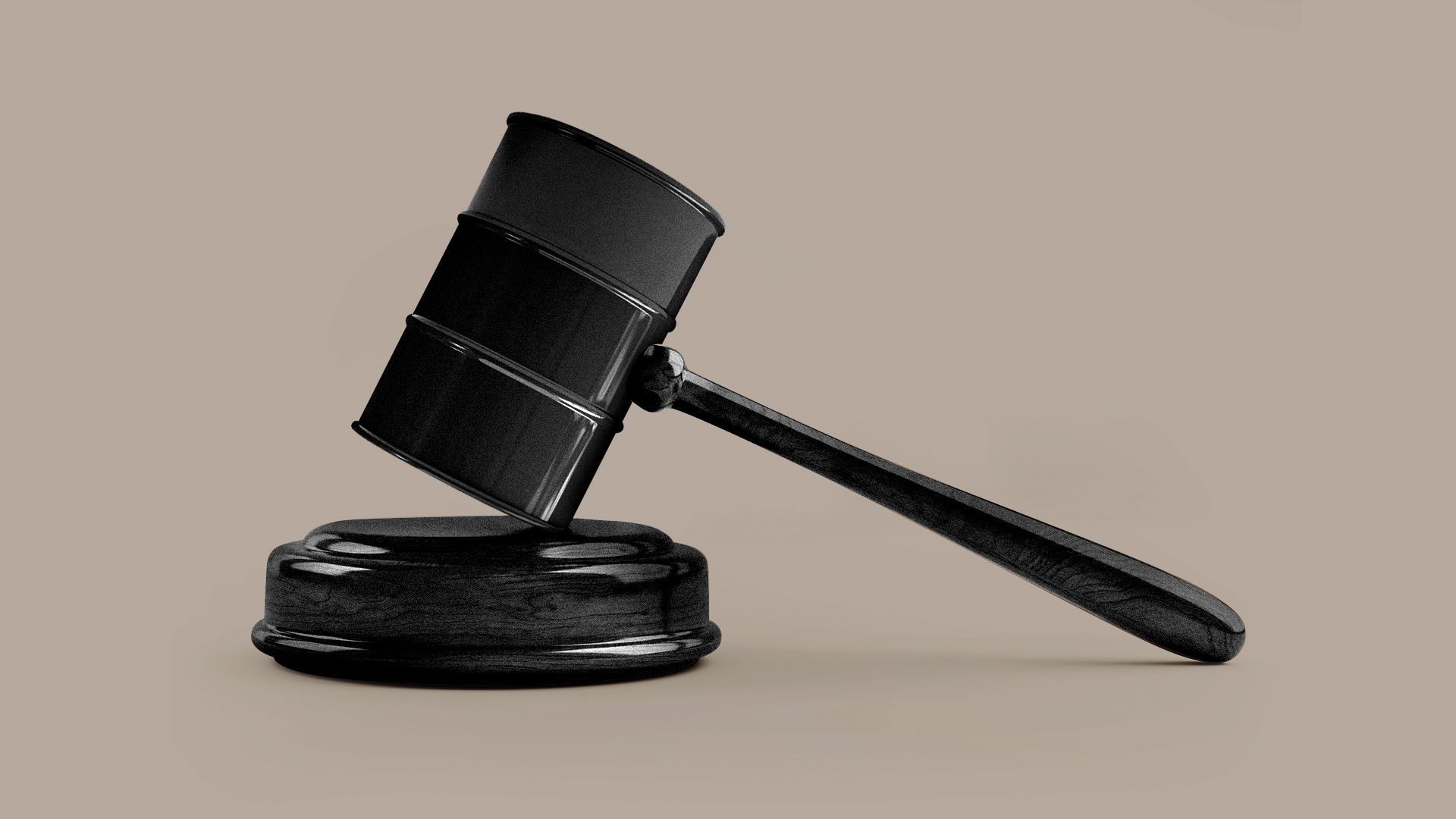 Top executives from ExxonMobil, BP, Chevron and Shell will face a reckoning on Capitol Hill Thursday, as they're grilled on evidence that their companies knew for years that their products were driving climate change but chose to downplay or deny it.
Why it matters: The hearing before the House Oversight Committee will be the first time these executives have been brought together to provide sworn testimony regarding what they knew about the ties between their company's products and climate change, and when they knew it.
Lawmakers want to know whether and to what extent these top officials and their colleagues sought to mislead the public about the existence and severity of human-caused climate change, such as by funding groups that promoted climate denial.
The big picture: Reporting by Inside Climate News and the Los Angeles Times, as well as work by academics, has shown that major oil and gas companies knew decades ago that burning their products for energy could cause harmful effects to the climate — but many of them funded campaigns to downplay or flat-out deny these risks.
What we're watching: Oversight Committee chair Carolyn Maloney (D-N.Y.) and Rep. Ro Khanna (D-Calif.), who heads the panel's environment subcommittee, have both compared this week's hearing to the famous 1994 tobacco hearings.
Khana said on a call with progressive activists this week that Thursday's hearing would be "just the beginning" of an investigation into oil and gas firms' internal research, public advocacy and lobbying campaigns. He plans to investigate these companies for at least the next year.
The intrigue: It's unclear how many new revelations will turn up at the hearings, as Khanna has repeatedly said that companies have not been cooperating with the committee's document requests.
The other side: Shell spokesman Curtis Smith said the company is working with the committee to produce the requested information.
"We're working hard to provide the Committee with materials and look forward to answering their questions," he told Axios via email.
Casey Norton, a spokesman for ExxonMobil, stated: "We have been in communication with committee staff for months and have cooperated with the request for documents."
"ExxonMobil has long acknowledged that climate change is real and poses serious risks," Norton said in an email. "Our public statements about climate change are, and have been, truthful, fact-based, transparent, and consistent with the views of the broader, mainstream scientific community at the time."
The bottom line: "I think after you have these hearings, it's going to be very difficult to justify subsidizing companies that are blatantly misleading the American public, blatantly deceiving the American public about their commitment to tackling the climate crisis," Khanna said.
Go deeper