NCAA spends more on men's sports, gender equity report finds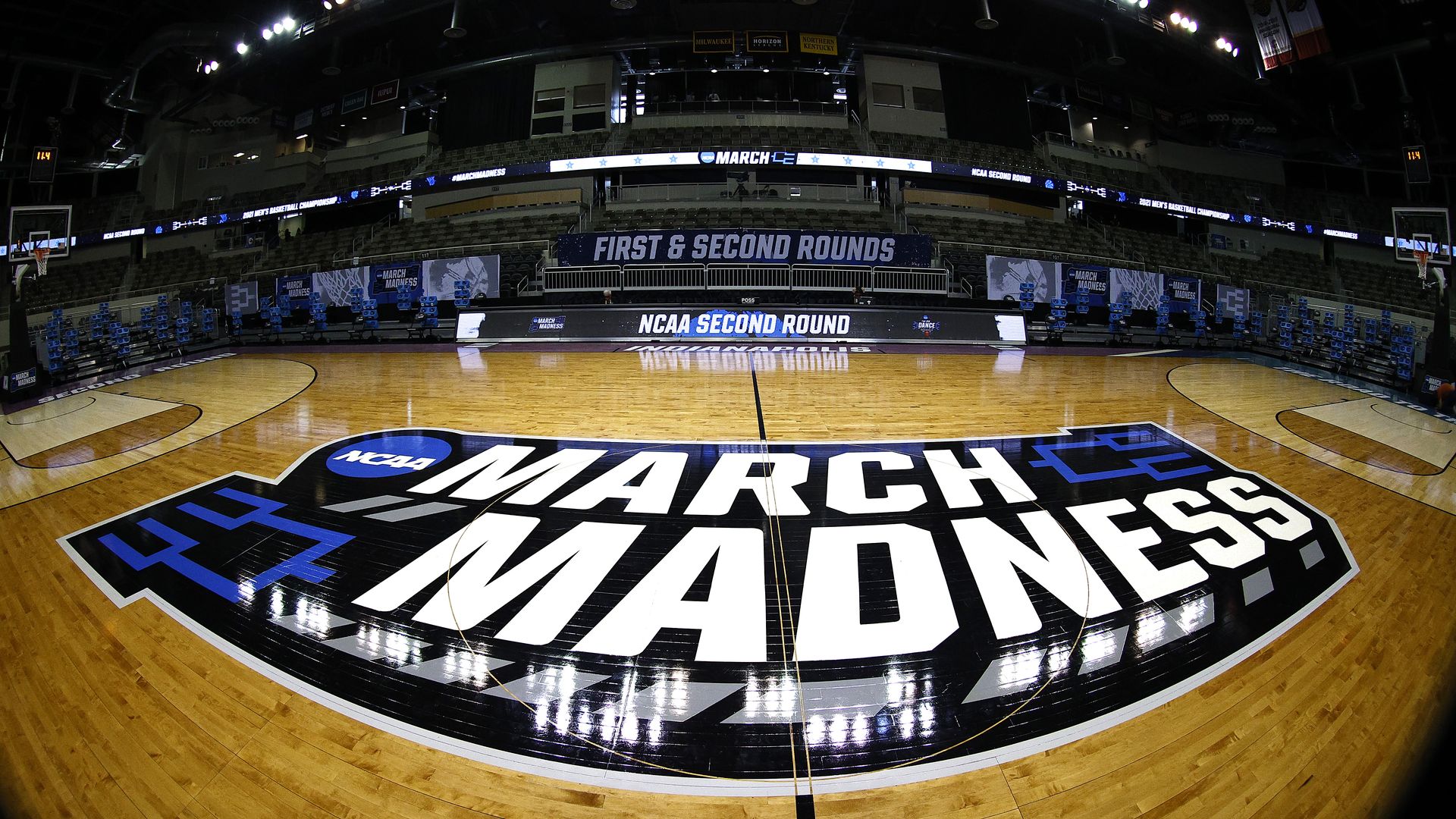 The NCAA spends more on male athletes than female athletes on average, especially when it comes to championship events, according to a report by a law firm the association hired to investigate its gender disparities.
Why it matters: The report by Kaplan Hecker & Fink is the latest piece of evidence to suggest the collegiate athletics body has a pattern of prioritizing men's sports over women's.
Driving the news: The probe into gender inequities comes after female players and fans took to social media to expose the stark contrast between the facilities provided to them and the elaborate facilities provided to their male counterparts earlier this year.
Tuesday's findings are the second installment of the report. The first part was released in August.
By the numbers: For team sports, the NCAA spent about $4,285 per participant for men's Division I and national championships. It spent about $2,588 for women's — a difference of $1,697 per athlete, per the report's executive summary.
The gender difference for individual sports was even wider at about $2,200.
Context: The report states that the NCAA only views a few male sports championships as being capable of producing revenue. The firm also wrote that the association's TV deals are structured unfairly and encourage inequitable spending.
What they're saying: The NCAA in a statement signaled that changes are coming.
"The report identified important recommendations, which we will prioritize and sequence so they can be implemented for impactful change," the statement reads.
"We expect efforts to address gender equity across all sports to continue with diligence and a strong commitment to fairness so the NCAA can fully meet its commitment to provide positive championship experiences for all college athletes."
Go deeper: The NCAA's summer of change
Go deeper