DHS issues guidance limiting immigration arrests in "protected areas"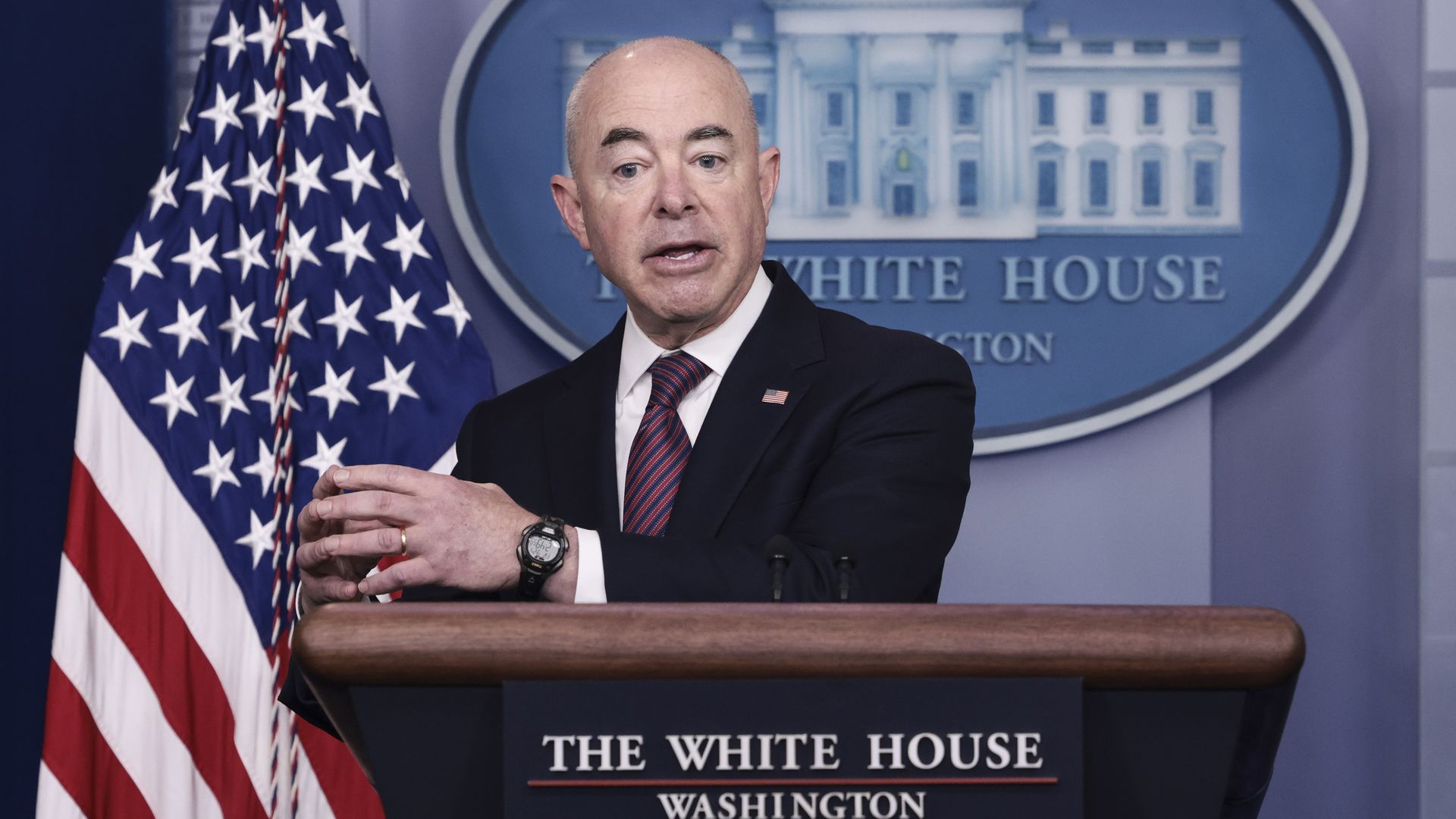 The Department of Homeland Security on Wednesday announced new guidelines limiting arrests by immigration authorities at domestic violence shelters, disaster relief sites and other "protected areas."
Why it matters: The new guidelines are part of a broader shift in approach on immigration policy under the Biden administration.
The guidelines list schools, healthcare facilities, places of worship, playgrounds, parades and other locations as protected.
The guidance tells DHS officers and agents to "use their judgment" to determine whether a location would count as a protected area, "taking into consideration the activities that take place there, the importance of those activities to the well-being of people and the communities of which they are a part."
Under the directive, agents should also consider whether an arrest at a certain location would affect people's "willingness to be in the protected area and receive or engage in the essential services or activities that are offered there."
What they're saying: "In our pursuit of justice, including in the execution of our enforcement responsibilities, we impact people's lives and advance our country's well-being," DHS secretary Alejandro Mayorkas said in a statement.
"As a result, when conducting an enforcement action, ICE and CBP agents and officers must first examine and consider the impact of where actions might possibly take place."
"We can accomplish our ... mission without denying individuals access to needed medical care, children access to their schools, the displaced access to food and shelter."
Go deeper