The World Cup frequency debate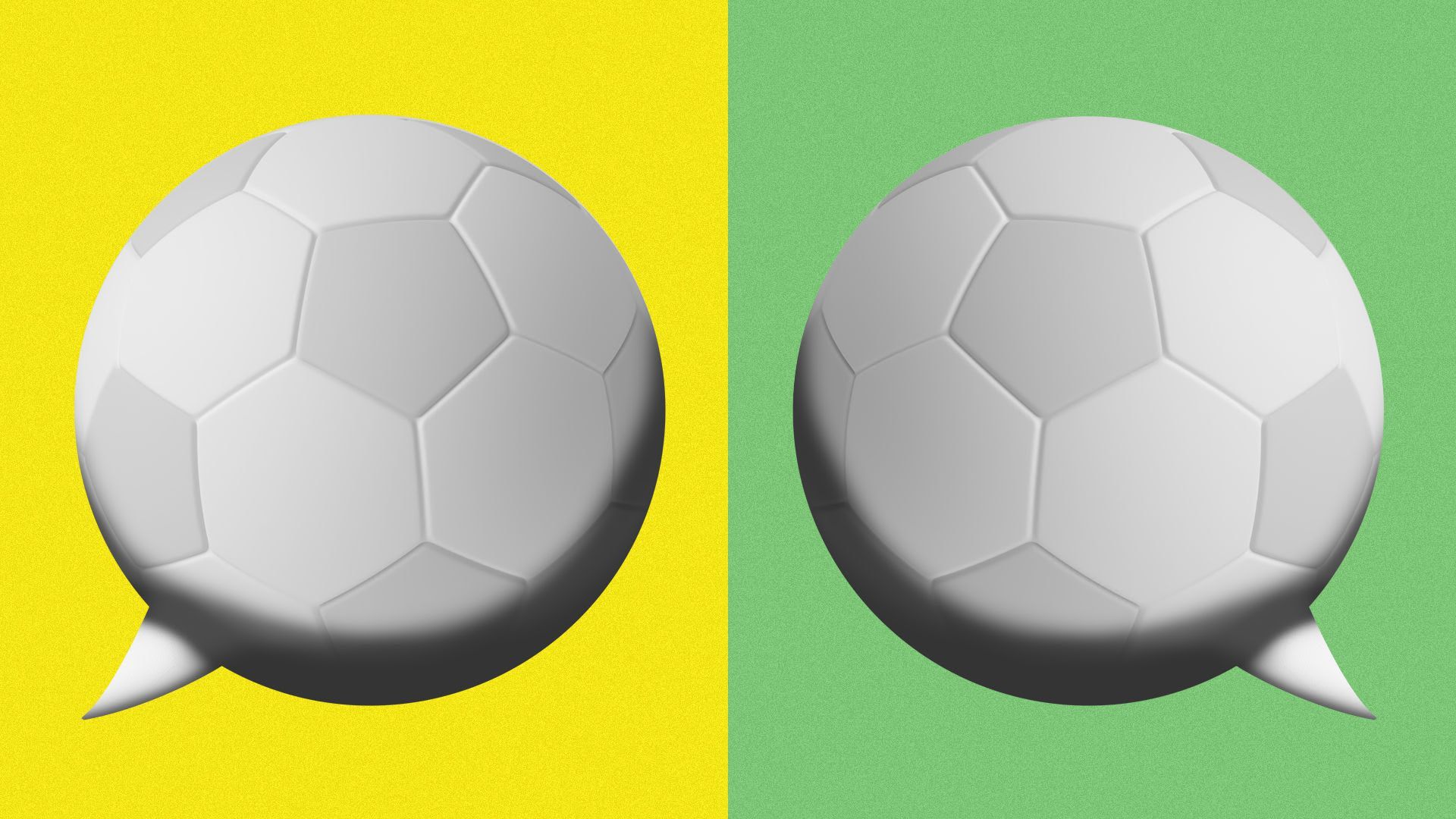 The long-simmering debate about doubling the frequency of the World Cup has reached a fever pitch.
Driving the news: More than a dozen European nations have threatened to quit FIFA if it changes the World Cup to a biennial event — a strong statement that comes roughly two months before an official vote.
State of play: Why does FIFA want this, and who's opposed?
Arguments for: FIFA earned $5.36 billion in revenue from the 2018 World Cup, so the benefit of double-dipping is obvious. It also wants to grow the game globally, giving smaller nations more opportunities to qualify. Of note: The World Cup is already expanding from 32 to 48 nations beginning in 2026.
Against: National soccer federations don't want to strain their players by making a crowded schedule even busier, also arguing that the event's prestige would be diluted. The IOC is opposed, as this would put the Summer Olympics and World Cup in the same summer.
The big picture: This proposal is part of a broader schedule overhaul, as FIFA hopes to cut back from five international windows annually to just one or two. But the on-field impact could outweigh any positives.
Qualification for all international tournaments would be majorly condensed, amplifying the effects of things like injuries.
Player development would take a hit, too, with managers leaning more heavily on established stars when a higher percentage of games mean life or death.
The bottom line: FIFA wants to grow the game, which these proposals would likely accomplish. Whether they would improve the game is a much different question.
Go deeper