96% of Tyson Foods employees vaccinated ahead of mandate deadline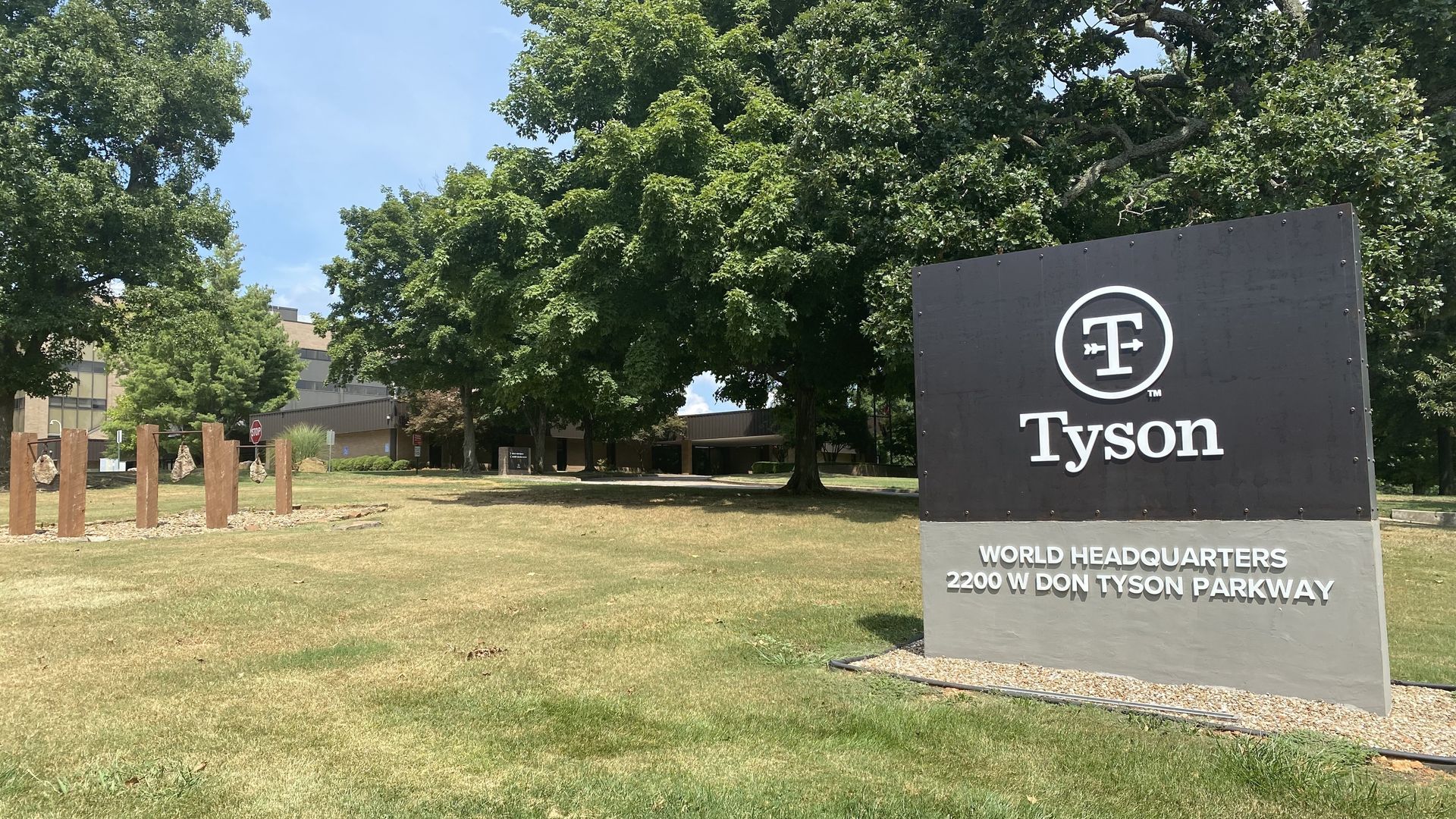 Tyson Foods said Tuesday that more than 96% of its workers have received the COVID-19 vaccine ahead of the company's Nov. 1 deadline to get all employees vaccinated.
Driving the news: Tyson Foods CEO Donnie King said nearly 60,000 additional workers received the shots after the company announced its vaccine mandate in August. At the time, a little less than half of all employees had been vaccinated.
While the company said it would fire workers who refused the vaccine, King said Tyson's doors remained open to those who were unvaccinated and agreed to get the shot.
Tysons Food is the only major meatpacking company to require vaccinations, AP reports.
What they're saying: "Like many, I have worked at this company for decades, and I would be hard-pressed to think of a time when we came together as we did over the past few weeks. We did this together, and we should all be incredibly proud," King said.
"Has this made a difference in the health and safety of our team members? Absolutely. We've seen a significant decline in the number of active cases companywide," King added.
"The pandemic is not over, and we haven't yet won the race. But we know we're in it together, and our future is bright."
Flashback: Tyson Foods was forced to close its doors at meat-processing plants early in the pandemic due to coronavirus outbreaks.
Go deeper