New drug benefits companies need employers to pick them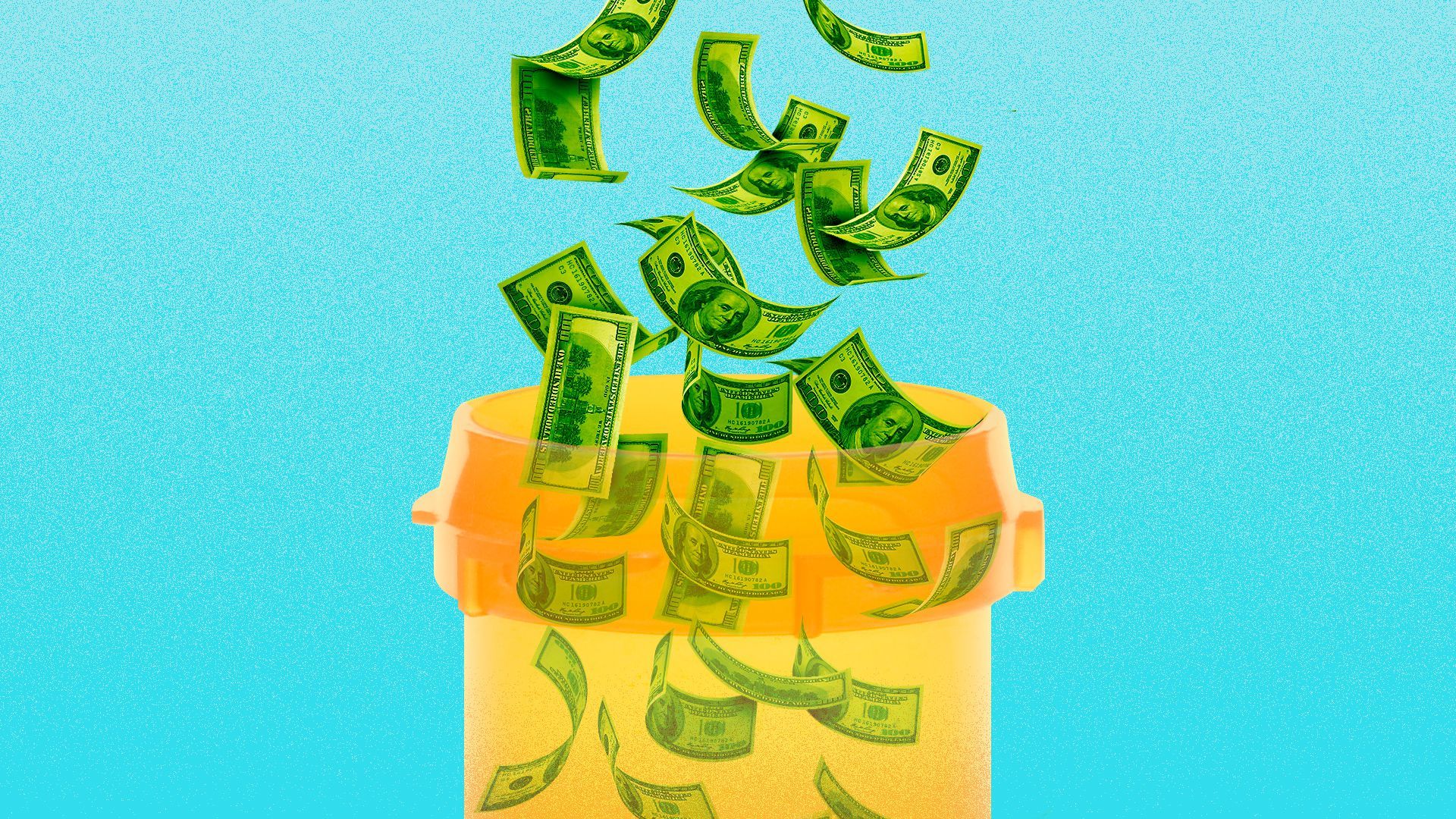 Winning over employers is the biggest hurdle facing two new drug benefits companies — one created by billionaire Mark Cuban's startup drug firm and another created by a coalition of large employers.
Why it matters: The projects won't go far if major employers don't shift their business away from the dominant incumbents to these new firms.
The big picture: Three pharmacy benefit managers — Express Scripts, CVS Caremark and OptumRx — control roughly 80% of the market.
Yes, but: Large companies like Boeing, Disney, Intel and Walmart make up the Purchaser Business Group on Health, which is starting a PBM called EmsanaRx. "The industry has really been unresponsive to their concerns," said Elizabeth Mitchell, PBGH's CEO.
PBGH can't force its member companies to end or switch their PBM contracts, but the group is "very encouraged" about winning employers during open bids, Mitchell said.
The bottom line: These new companies are looking to strip away the games within drug pricing contracts, like rebates and spread pricing. There's a big appetite for change, but success ultimately will depend on employers ditching the current oligopoly.
Go deeper: The drug pricing contract Express Scripts doesn't want you to see
Go deeper