Interview: Hong Kong activist Frances Hui on extradition fears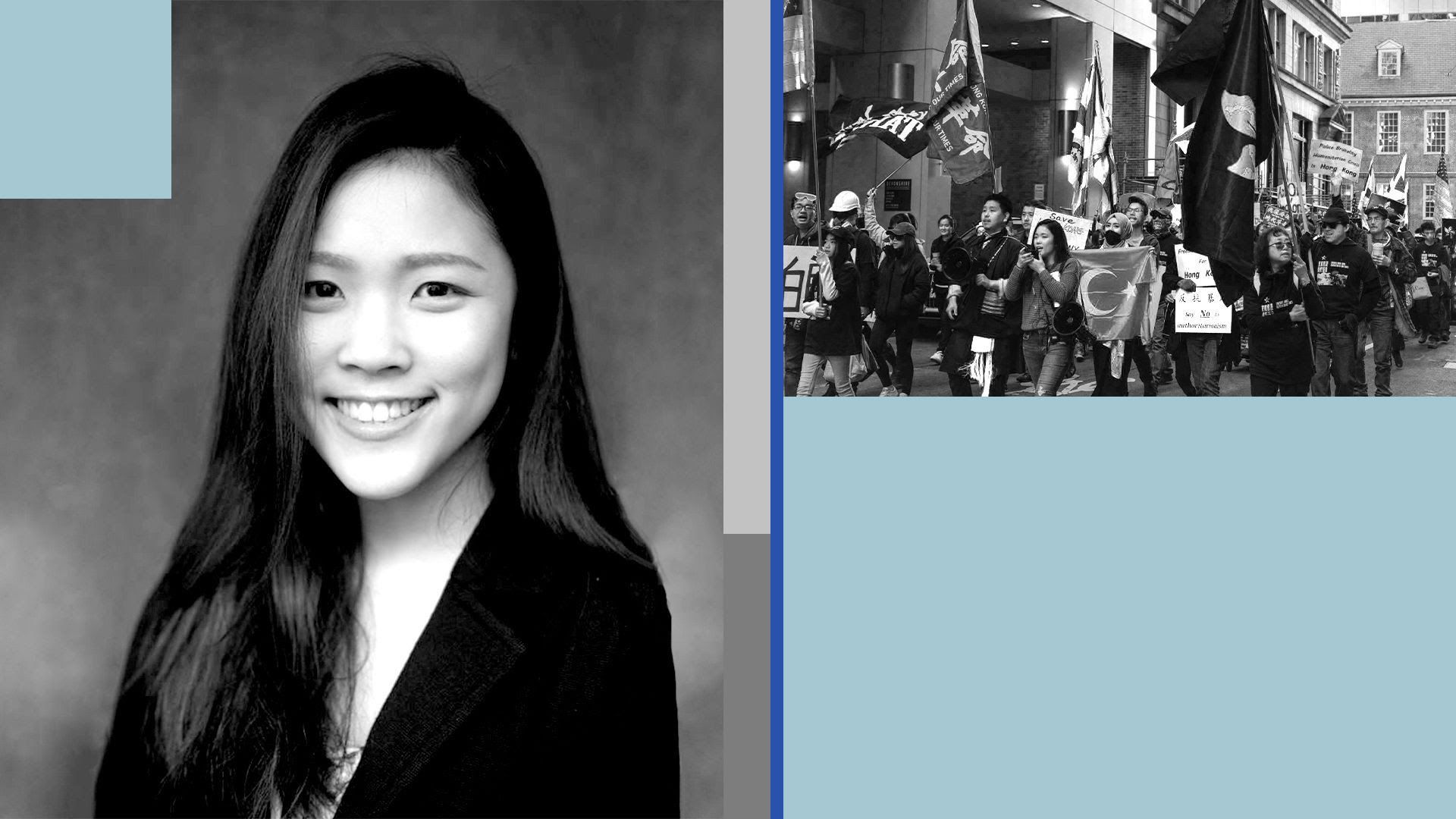 Pro-democracy activists who fled Hong Kong after the passage of its harsh national security law are being careful to avoid travel to countries that might send them back at China's request, activist Frances Hui told me in an interview.
Why it matters: China's growing extraterritorial reach means that even leaving China can't guarantee safety for those targeted by Beijing.
Driving the news: Activists disrupted the Olympic torch-lighting ceremony in Greece last week, denouncing China's repressive policies in Xinjiang and Tibet.
Hui is part of a China human rights coalition that held a press conference the next day in Athens. But Hui, who is now living in the U.S., didn't travel to Greece for the event because the country has an extradition treaty with China.
What she's saying: "Every time when I'm looking at foreign countries to visit, I would always look at which places are safer to go."
Off the list: Any country that still has an extradition treaty with Hong Kong or China, and any country viewed as "close to China," Hui said, such as Singapore or Thailand.
The big picture: Hong Kong, once known for its fair judicial system and well-protected rule of law, previously had extradition treaties with numerous democratic countries around the world that did not have similar treaties with China.
But after the national security law gave China sweeping law enforcement powers in Hong Kong — and explicitly stated the law applied to prohibited activity occurring anywhere in the world — numerous countries suspended their treaties with the city, though some treaties remain in force, including in Portugal and the Czech Republic.
Numerous EU countries also have extradition treaties with China, including Belgium, Italy and France.
Go deeper: With new security law, China outlaws global activism
Go deeper