FDA panel endorses Pfizer vaccines for 5-to-11-year-olds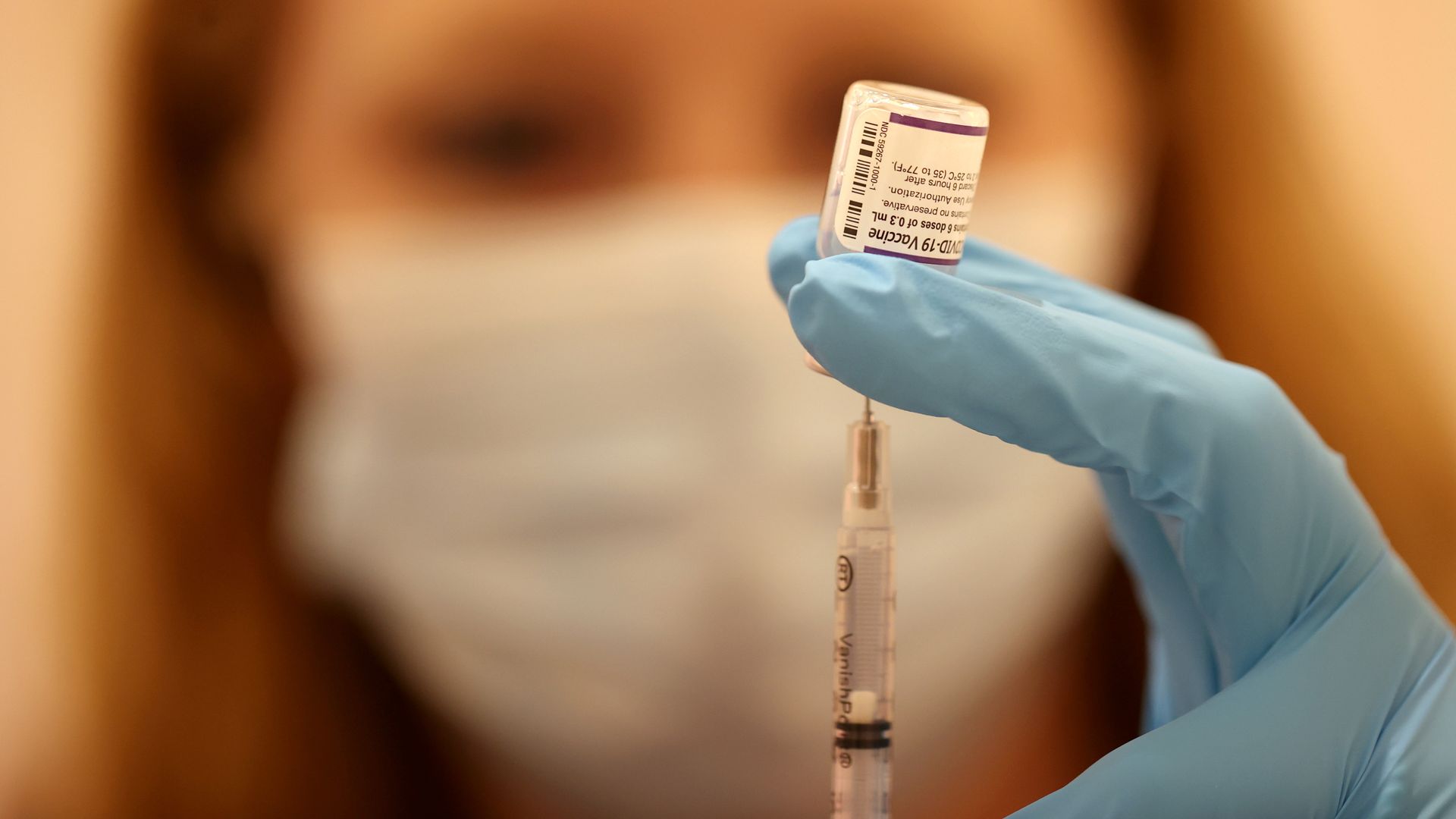 Members of the Food and Drug Administration's vaccine expert panel Tuesday endorsed a two-dose series of Pfizer-BioNTech's COVID-19 vaccine for children ages 5–11. The final vote was 17 members in favor, with one member abstaining.
Why it matters: While not binding, the decision is a long-awaited step toward getting COVID vaccines in the arms of some of the youngest Americans potentially in time to get many fully vaccinated in advance of the holiday season.
By the numbers: Pfizer and BioNTech said their COVID-19 vaccine was more than 90% effective at protecting children ages 5–11 from symptomatic infections from the virus, according to a study posted online by the FDA last week.
Be smart: The advisory committee continuously referred its discussion back to the potential risk-benefit analysis for vaccinating kids, particularly considering the small increased risk of heart inflammation called myocarditis.
That was particularly the case due to declining COVID-19 case rates nationwide in recent weeks, as well as potentially at many as 40% of children who may have already some immunity due to a previous infection.
Officials said they believe the modeling may overestimate the risks for myocarditis, but several panel members pointed out the lingering questions about the actual rate.
But, but, but: "We've been assuming we're on the descending slope of the curve previously and been caught flat-footed as the rates again went up, so thinking this is going to be the end of the wave permanently may be a little overly optimistic," said Arnold Monto, chairman of the advisory panel.
Several advisory board members indicated they were concerned about approving the vaccine for all children in the age group because potential mandates could come down based on their vote.
'This is a much tougher one than we expected going into this," said advisory board member Eric Rubin, an adjunct professor of immunology and infectious diseases at the Harvard T.H. Chan School of Public Health, of Harvard Medical School.
Others raised questions about whether a one-dose regimen would be more appropriate for kids.
But, many of them said they ultimately wanted to make the vaccine available to kids available at the highest risk from COVID, such as those with underlying medical conditions. Many of those kids have been forced to stay home, which comes with its own risks to their wellbeing.
The advisory board said they were also concerned about preventing the risks of long COVID in children.
"If I were a parent of a child in this age group, I would want to have the choice. We can't have the choice unless the vaccine is available," said A. Oveta Fuller, an African Studies Center International Institute associate professor of microbiology and immunology at the University of Michigan Medical School.
What we're watching: FDA acting commissioner Janet Woodcock will ultimately make the call on approval. If it does get the OK, it will head to the CDC for consideration next week.
The White House said it secured enough vaccine supply to equip more than 25,000 pediatric and primary care offices, hundreds of school and community health clinics, and tens of thousands of pharmacies to administer the shots.
Go deeper