Study: Fear of debt keeps Latinos out of college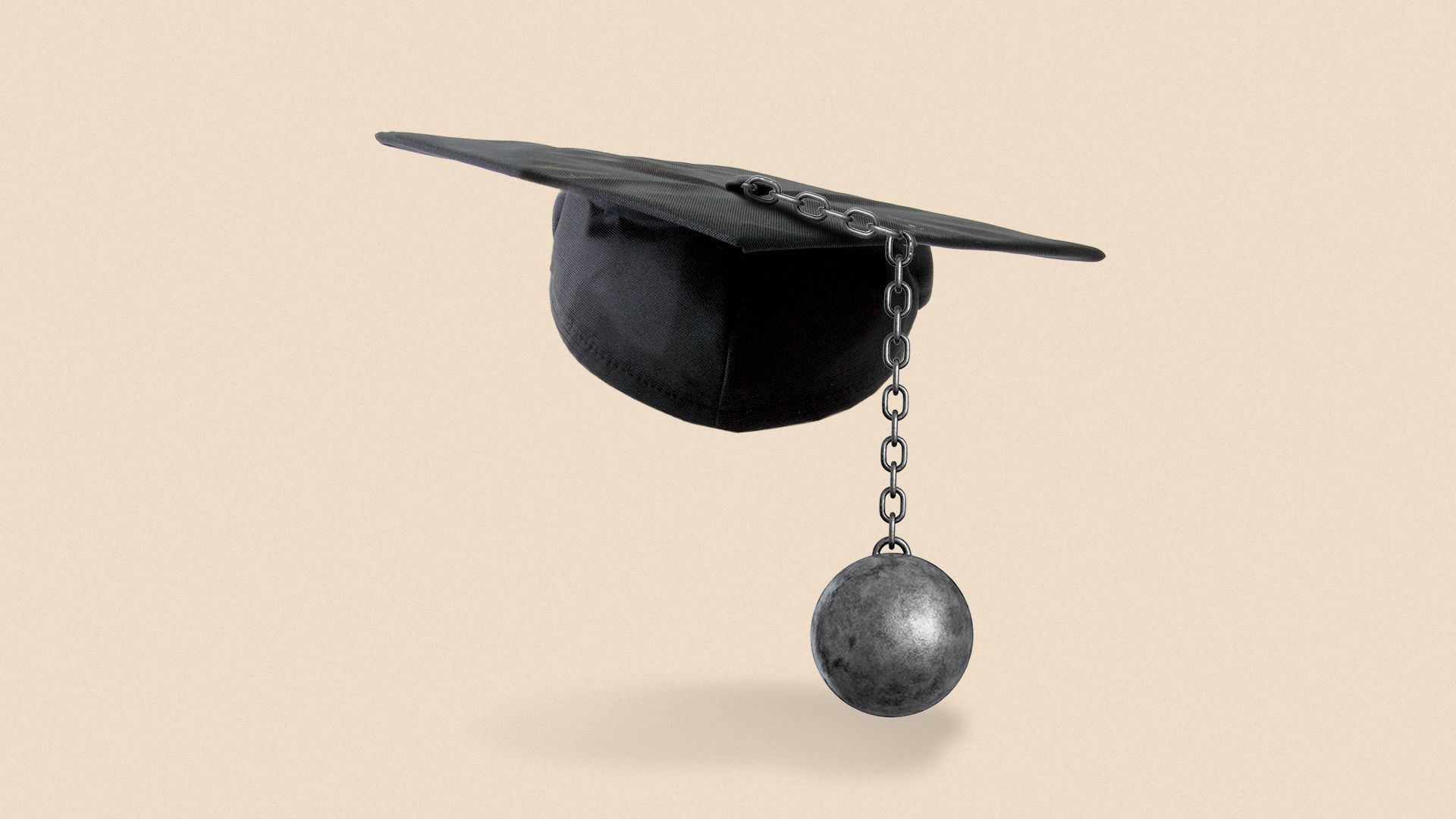 Fear of never being able to pay off school loans is keeping many young Latinos in the U.S. from going to college or completing a degree, according to a report published in September.
State of play: Latinos tend to have more difficulty repaying school debt than white student borrowers, according to Federal Reserve data, at the same time that they need more loans in order to afford tuition.
Research by the University of North Carolina and the civil rights group UnidosUS also points to the need for reliable transportation between school, home and jobs as a significant factor before 2020 in Latinos successfully completing college.
Why it matters: Latino college enrollment had been rising before the pandemic, but factors like a reticence to take out student loans for tuition and for additional costs like transportation could undo those gains. 
That would further lower Latino college attainment and widen workforce disparities, as Latinos continue to feel a more pronounced economic effect from the past two years.
1.9% fewer Latino students enrolled in four-year colleges this spring, while enrollment in community colleges dropped 13.7%, according to the National Student Clearinghouse.
Before the pandemic, young Latinos had lower college completion rates: 53% graduated on average from a four-year institution within six years, 11% fewer than white non-Hispanics.
Between the lines: In the past year, many Latino college students dropped out to work or to care for relatives.
"In one year, we saw five years of growth lost in terms of enrollment and representation," said Deborah Santiago, CEO of the advocacy group Excelencia in Education, which advises colleges and institutions on programs that can help Latino students.
Driving the news: Community colleges, which were entry points for students of color looking for a postsecondary education, have seen the steepest drops in enrollment during the pandemic.
The intrigue: Latinos of means who have completed an undergrad program with less debt are turning to graduate schools in greater numbers than in past years.
Go deeper