Civil rights pioneer seeks expungement of criminal record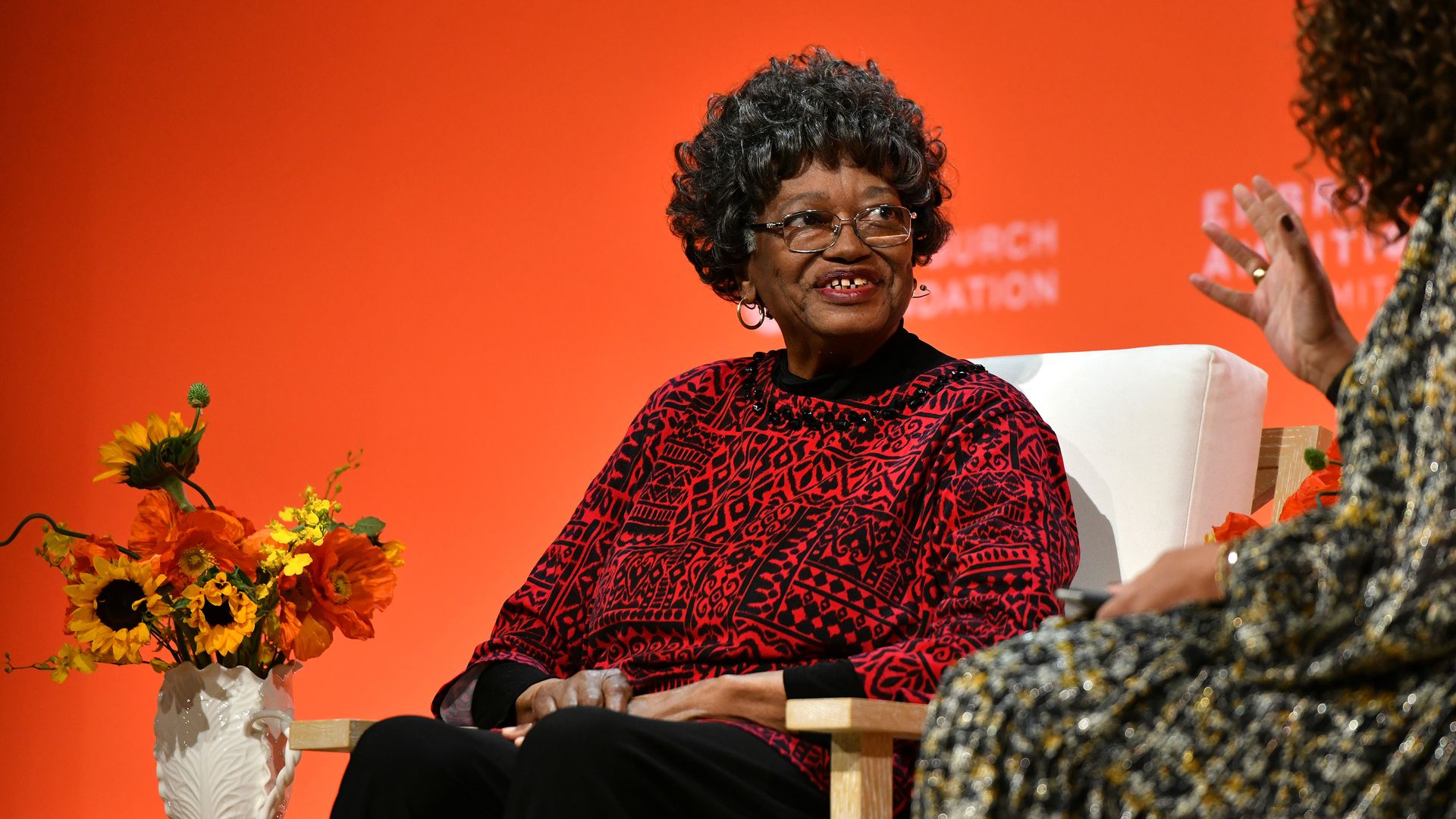 Claudette Colvin, a civil rights pioneer, filed a request Tuesday to have the record of her 1955 arrest and probation erased.
Catch up quick: Months before Rosa Parks did the same, Colvin, who was 15 years old at the time, was arrested for refusing to give up her seat on a bus in Montgomery, Alabama, for a white passenger.
Colvin and her friends had sat a little more than halfway down the bus, and while her friends acquiesced when asked by the driver to move further back so that the white passenger could sit, Colvin stood firm, per the BBC.
"I wasn't frightened but disappointed and angry because I knew I was sitting in the right seat," Colvin told the BBC in 2018 about her arrest.
Colvin fought back during her arrest and was ultimately charged with assaulting an officer, according to AP. She successfully appealed against charges of disorderly conduct and violating the city's segregation law.
A juvenile court judge found Colvin "delinquent" and put her on probation "as a ward of the state pending good behavior," per AP. But Colvin never received official word that her probation had ended.
The big picture: Colvin's attorney, Phillip Ensler, told AP that it's "murky" whether Colvin is still technically on probation.
"Her family has lived with this tremendous fear ever since then," Ensler told AP. Colvin later left Alabama a few years later and spent time living in New York. Her family worried about what could happen if she returned for visits.
The effort to expunge Colvin's record was supported by city and county officials, such as Montgomery Mayor Steven Reed and Montgomery County District Attorney Daryl Bailey, who were present at a press conference Tuesday afternoon following the filing.
What they're saying: "I am an old woman now. Having my records expunged will mean something to my grandchildren and great-grandchildren. And it will mean something for other Black children," Colvin said in a sworn statement, AP reported.
"My conviction for standing up for my constitutional right terrorized my family and relatives who knew only that they were not to talk about my arrest and conviction because people in town knew me as 'that girl from the bus,'" she added.
"You just have to inspire the people that you know, to keep on pushing and keep the struggle going, because it is not over," Colvin said at the press conference.
"Symbols matter. Gestures do matter. Recognition matters," Reed said at the press conference. "And we know that's not everything when it comes to some of the challenges that we have right here in our city, our state, and our nation, but we know it's important to thank those who sacrifice for us to be where we are."
Go deeper