"First-of-its-kind" trial will test preventative breast cancer vaccine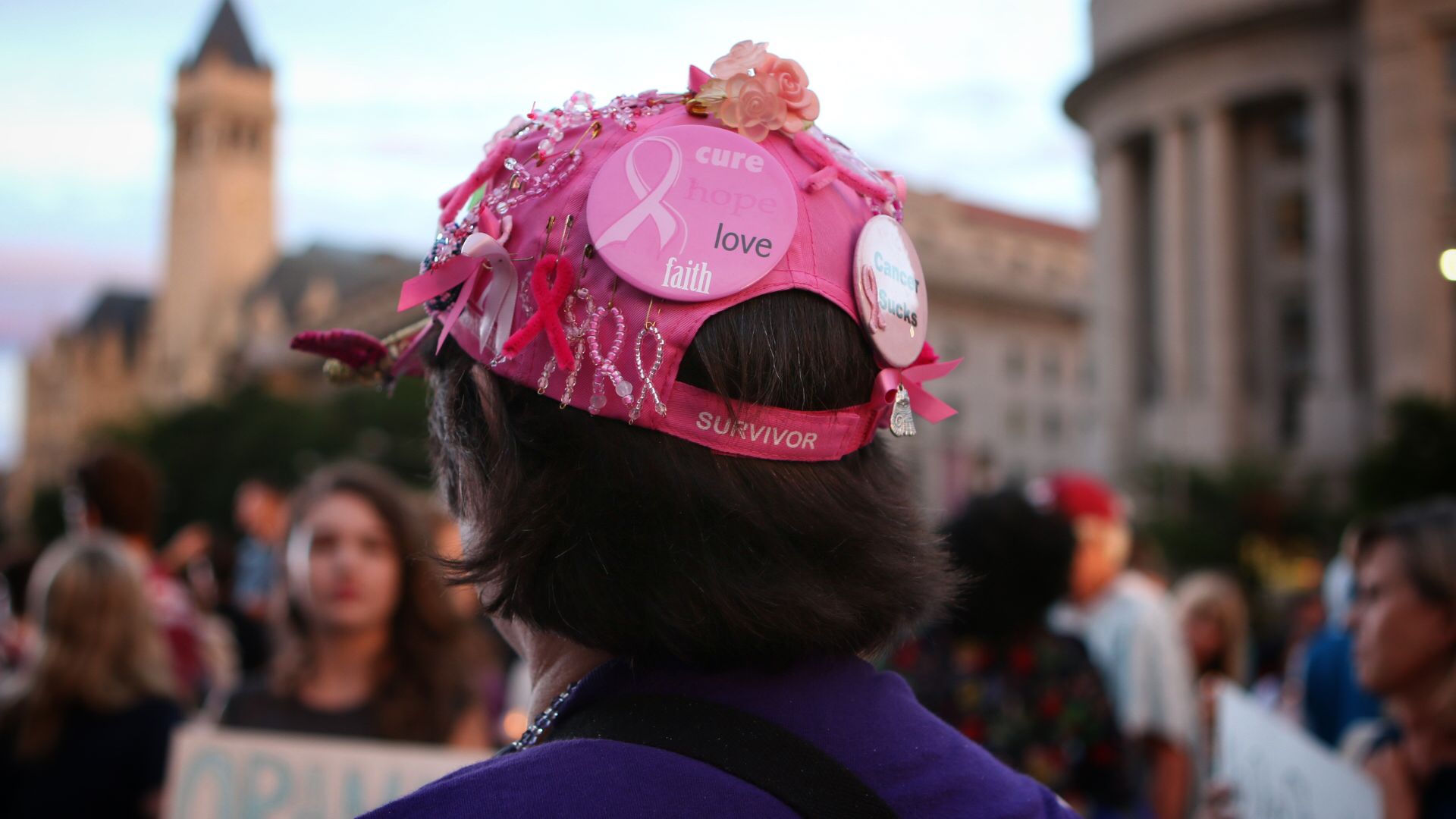 Researchers at the Cleveland Clinic have launched a first-of-its-kind study for a vaccine aimed at preventing lethal breast cancer.
Why it matters: Triple-negative breast cancer is considered one of the most aggressive types of breast cancer because it does not typically respond to hormonal or targeted therapies, researchers say.
It represents roughly 10% to 15% of all breast cancers, but accounts for a disproportionately higher percentage of breast cancer deaths and has a higher rate of recurrence, according to the American Cancer Society.
This type of breast cancer is also twice as likely to occur among Black women.
Details: The vaccine in the study targets a breast-specific lactation protein: α-lactalbumin. This protein is no longer found in normal, aging tissues post-location, but remains present in the majority of triple-negative breast cancers.
Activating the immune system against α-lactalbumin provides pre-emptive immune protection.
Pre-clinical research has shown that activating the immune system against this protein is effective in preventing breast tumors in mice.
A single vaccination could prevent breast tumors from developing in mouse models, while also inhibiting the growth of existing tumors.
What to expect: The phase I trial will aim to determine the maximum tolerated vaccine dose in patients with early-stage triple-negative breast cancer.
Participants will receive three vaccinations, each two weeks apart.
The study, which is funded by the Department of Defense, is estimated to conclude in September 2022.
A subsequent trial will involve cancer-free participants who decide to pursue voluntary bilateral mastectomies because they are at high risk for developing breast cancer, the clinic says.
What they're saying: "This vaccine approach represents a potential new way to control breast cancer," Vincent Tuohy, the primary inventor of the vaccine and a staff immunologist at Cleveland Clinic, said in a statement.
"The long-term objective of this research is to determine if this vaccine can prevent breast cancer before it occurs, particularly the more aggressive forms of this disease that predominate in high-risk women."
This vaccine strategy has "the potential to transform the way we control adult-onset cancers and enhance life expectancy in a manner similar to the impact that the childhood vaccination program has had," Tuohy added.
Go deeper