Birx: Trump White House could have reduced COVID deaths by 30 to 40%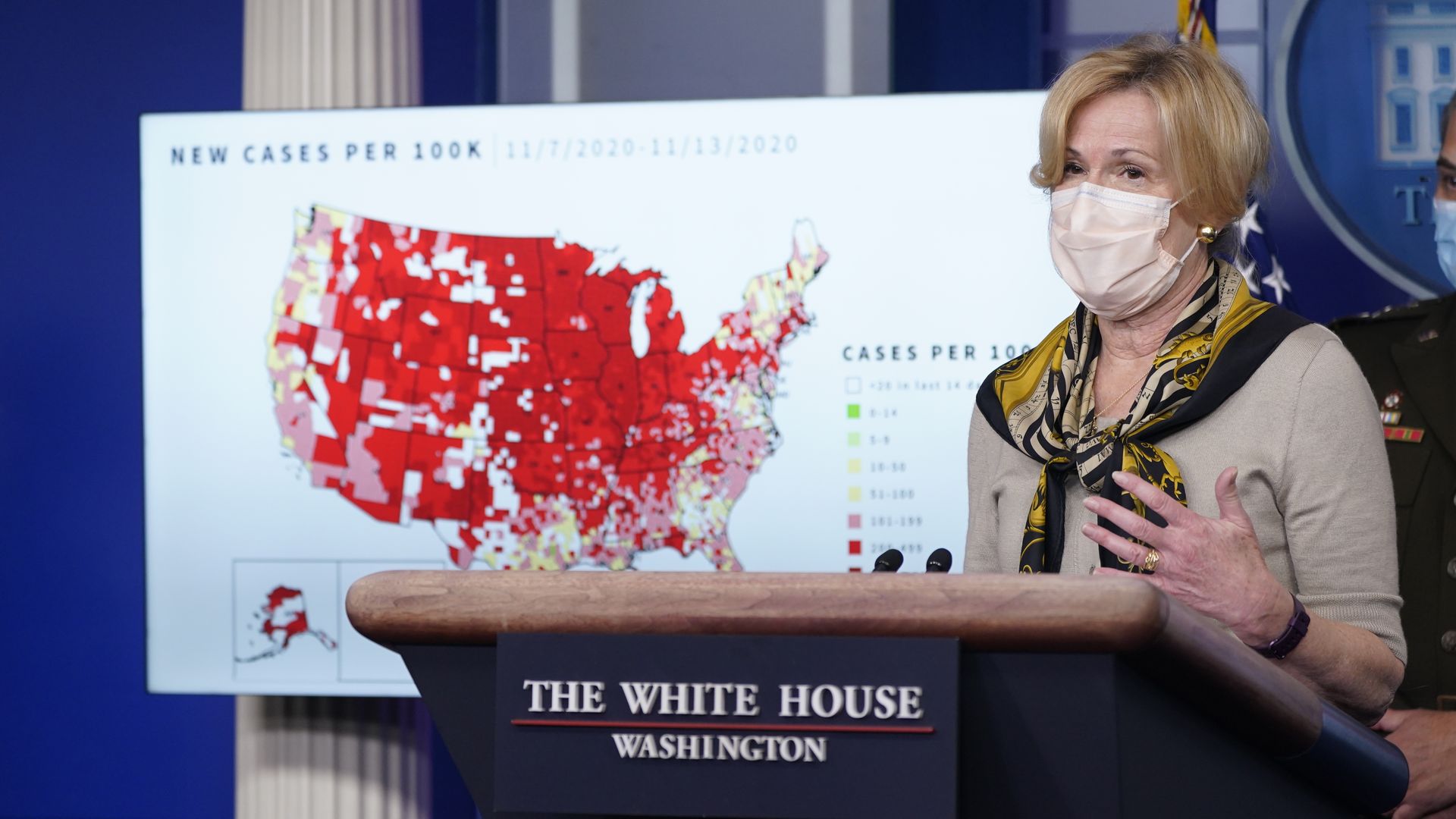 Deborah Birx, the White House COVID-19 response coordinator under former President Trump, told a House subcommittee this month that the Trump administration could have prevented tens of thousands of deaths during the early stages of the pandemic.
Driving the news: "I believe if we had fully implemented the mask mandates, the reduction in indoor dining ... and we had increased testing, that we probably could have decreased fatalities into the 30% less to 40% less range," Birx said in closed-door testimony to the Subcommittee on the Coronavirus Crisis, according to excerpts provided by the panel.
Birx, during the testimony on Oct. 12 and 13, also said that the 2020 election "took people's time away from and distracted them away from the pandemic, in my personal opinion."
What she's saying: Birx also criticized Scott Atlas, who was a member of Trump's COVID-19 task force, for encouraging people who were likely to have a mild or asymptomatic case to contract the virus.
"I was constantly raising the alert in the doctors' meetings of the depth of my concern about Dr. Atlas' position, Dr. Atlas' access, Dr. Atlas' theories and hypothesis, and the depths and breadths of my concern," Birx said.
In terms of mitigation efforts, Birx alleges that she "was very clear to the President in specifics of what I needed him to do," according to excerpts of the transcript.
Between the lines: The testimony conflicts with reporting about Birx's actions during the early stages of the pandemic, when she said to other White House officials that the pandemic was receding throughout April and May, according to the New York Times.
Go deeper: Birx says thousands of COVID-19 deaths could have been prevented
Go deeper