Moderna says COVID vaccine shows strong immune response in kids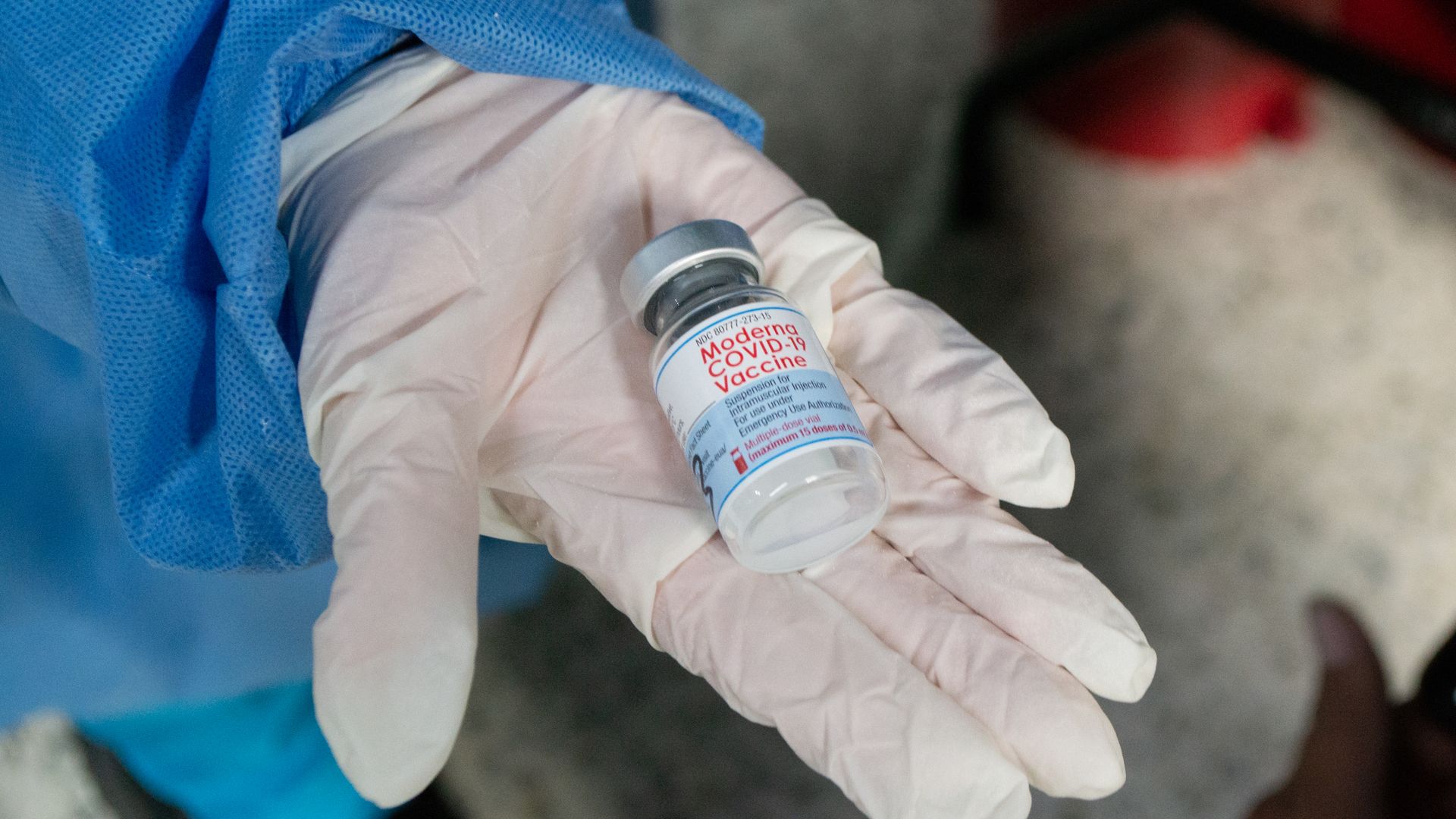 Moderna on Monday released trial results for its coronavirus vaccine for children aged 6 to 11, saying it provides a "robust" immune response after two doses.
Why it matters: Moderna said it will officially submit the results to the Food and Drug Administration for authorization in "the near term," meaning we could soon see two coronavirus vaccines available to protect approximately 28 million more kids in the U.S.
The FDA is set to authorize the Pfizer-BioNTech vaccine for children soon. Regulators said last week that the benefits of the vaccine outweigh the risks for children between the ages of 5 and 11.
The big picture: The Biden administration released a plan last week to "quickly" vaccinate children between the ages of 5 and 11 after the FDA and the Centers for Disease Control and Prevention authorize a vaccine for that age group.
How it works: Moderna's trial examined "4,753 participants who were 6 to less than 12 years of age," the company said.
Trial participants received two 50 micrograms vaccine doses, half the dose given to adults.
Most side effects "were mild or moderate in severity." The most common were fatigue, headache, fever and injection site pain.
What to watch: Moderna said it will "soon" submit its results to the FDA, the European Medicines Agency and other global health regulators.
Go deeper: COVID vaccines for kids are getting closer
Go deeper