FTX CEO predicts more U.S. crypto flight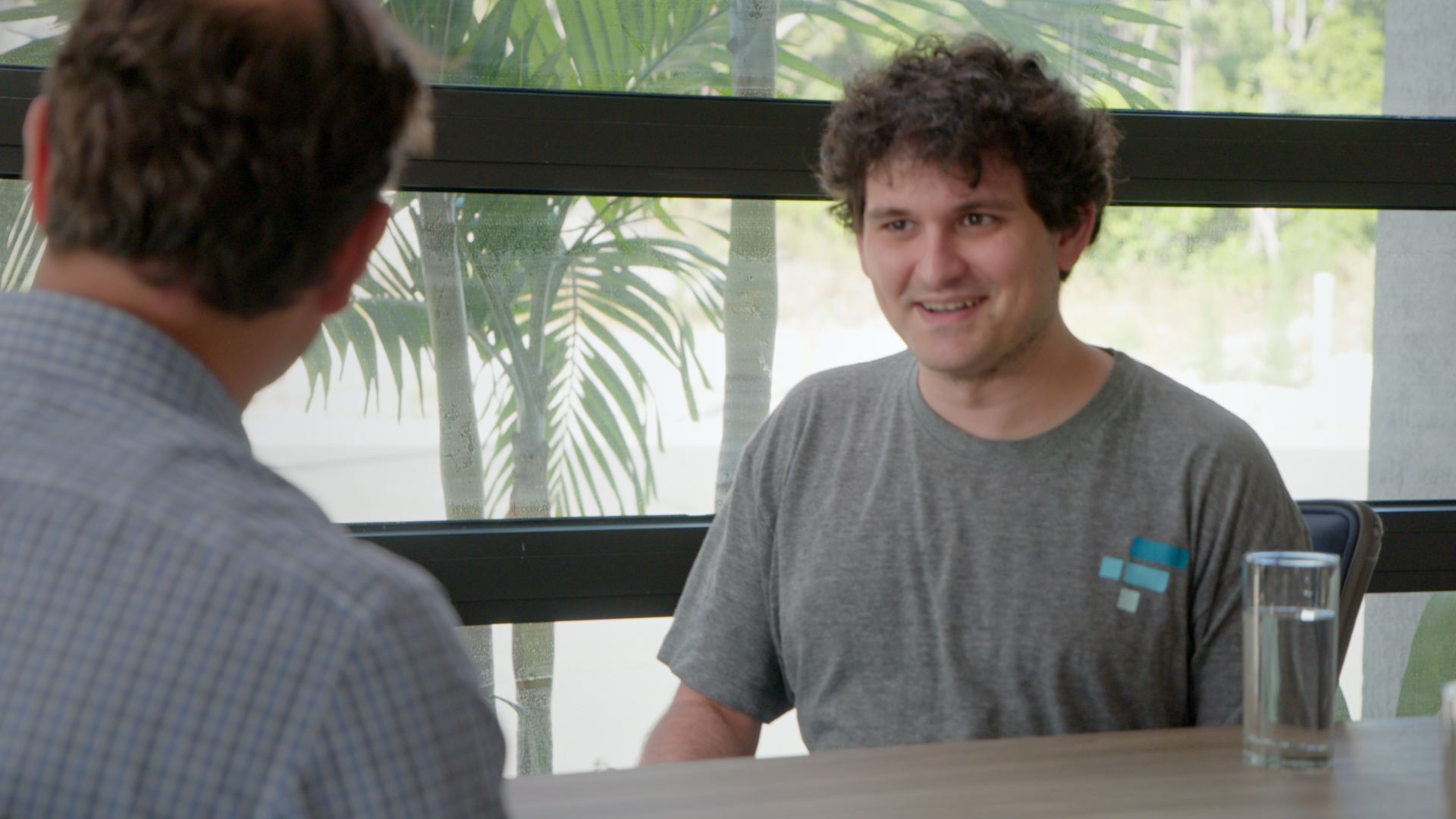 FTX doesn't look much like a company valued at $25 billion. Its new headquarters, located in a sleepy part of The Bahamas, is so nondescript as to not even have a sign. But it does expect to soon have neighbors.
Driving the news: Founder and CEO Sam Bankman-Fried tells "Axios on HBO" to expect "more and more crypto flight from the states" if the U.S. doesn't soon create a regulatory regime for cryptocurrencies.
Bankman-Fried believes a lot of these moves will end in the Bahamas, which is seeking to become the Dubai of crypto, by offering legal operating licenses. He adds that FTX actually relocated from Hong Kong around a week before China's new crypto crackdown, even though the move outwardly appeared to come in response.
The 29-year-old, who was born in Silicon Valley and educated at MIT, says that U.S. regulators now "know a fair bit" about crypto, but continue to be surprised by its big trading volumes. He also argued that America should iterate within existing regulatory regimes, rather than creating brand new rules for crypto (as favored by Coinbase, which is both an FTX rival and investor), but is open to the idea of a crypto czar (as the White House reportedly is considering via executive order).
In a separate conversation with Axios after the cameras stopped rolling, Bankman-Fried mentioned that he could see FTX moving to the U.S. were amenable rules put in place.
Bonus clip: Bankman-Fried admits he's a bit mystified by the appeal of visual NFTs on his platform, including a $270k sale of the word "test."
You can catch the full interview on HBO Max.
Bonus deal info: Multiple sources say that FTX recently paid just under $500 million to buy LedgerX, a Miami-based crypto derivatives company licensed by the CFTC. The deal was publicly announced, but the price-tag wasn't.
No word yet on how much Cboe Global Markets paid last week for Chicago-based rival ErisX. Or why companies like Coinbase, Square and Robinhood weren't battling harder to win those deals, given how difficult it is to get such CTFC licenses.
Go deeper: FTX CEO Sam Bankman-Fried mystified by value of NFTs
Go deeper