Developed countries reveal $100 billion climate finance plan ahead of COP26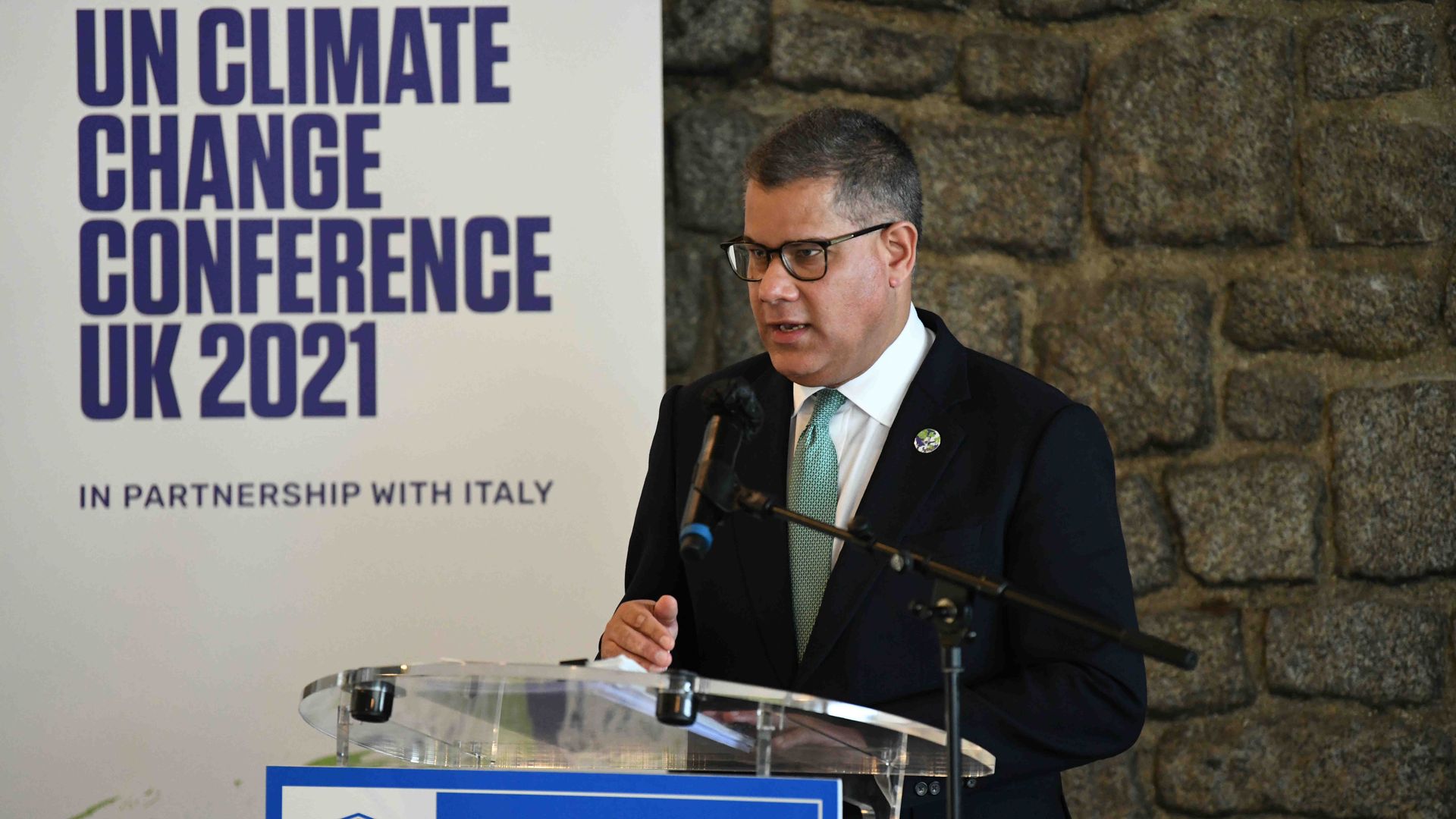 After 12 years of fits and starts, industrialized nations on Monday put forward a detailed plan to provide at least $100 billion annually in climate aid to developing countries starting by 2023.
Why it matters: The plan, presented by representatives of Canada and Germany, is aimed at defusing one of the biggest sources of tension at COP26, which is the failure of industrialized nations to follow through on their financial commitments.
Yes, but: The original goal set in 2009 was for the countries most responsible for climate change to date, such as the U.S. and European Union, to pay developing countries to help them withstand climate impacts and develop renewable energy resources.
The $100 billion was supposed to be mobilized beginning in 2020, and climate vulnerable nations are seeking back payments for the shortfall from that year, as well as 2021 and 2022.
However, some developed nations, such as the U.S., are opposed to making up for such a shortfall.
What's next: At COP26, developing countries will press for post-2025 finance plans, including the mobilization of huge amounts of private capital to help them transition to clean energy sources.
What they're saying: Iskander Erzini Vernoit, a policy adviser at the think tank E3G, said the plan "falls short of committing to meet $600 billion over 6 years, or offering a serious scaled-up adaptation finance target for 2025."
Go deeper