COVID vaccines for kids are getting closer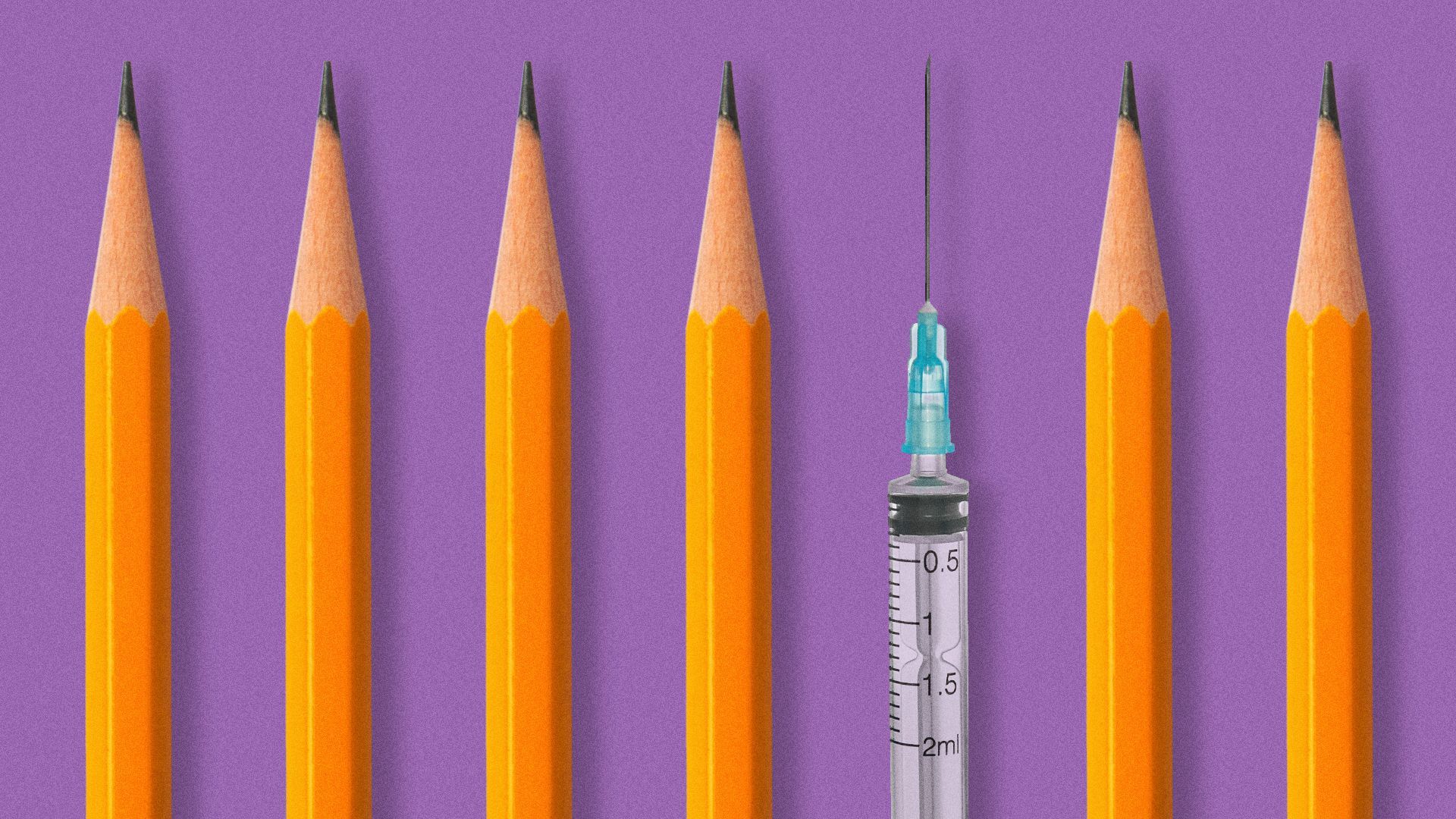 Millions of kids under 12 could begin getting COVID-19 shots "within the first week or two of November," NIAID director Anthony Fauci said on ABC News' "This Week With George Stephanopoulos" over the weekend.
Why it matters: This would be a major milestone for getting approximately 28 million more kids protected as they prepare to gather with family during the holidays and spend more time indoors due to cold weather.
Kids accounted for more than a quarter of all COVID-19 cases in the U.S. as of Oct. 14, according to the American Academy of Pediatrics.
Driving the news: FDA regulators said Friday that the benefits of the Pfizer-BioNTech vaccine for children far outweigh the risks for children ages 5 to 11.
A key FDA advisory committee plans to meet Tuesday to discuss shots for that age group. The CDC's independent advisory committee will meet Nov. 2–3.
What to watch: The White House rolled out its plan last week for getting kids' shots to pediatricians and pharmacies, including modifying its packaging.
Clear messaging is an especially high priority after the rollout for booster doses for some adults faced criticism, Vox reported.
"Our messaging on boosters has been a mess," Brown University's Ashish Jha said Friday on the SiriusXM show "Doctor Radio Reports."
Yes, but: While many parents are eager to get their gets vaccinated, there are lingering concerns about how many parents may not feel comfortable vaccinating young children.
A recent Ipsos poll found a third of American parents of children under 12 — including many who were vaccinated — said they would not get a vaccine for their child "right away."
CDC director Rochelle Walensky acknowledged the challenge in an interview with Fox News' Chris Wallace on Sunday.
There are a lot of parents "who are ready to get their children vaccinated right away and we know we have a lot of work ahead of us just as we did with the initial vaccine," she said.
Go deeper