New data shows CO2's peak in 2020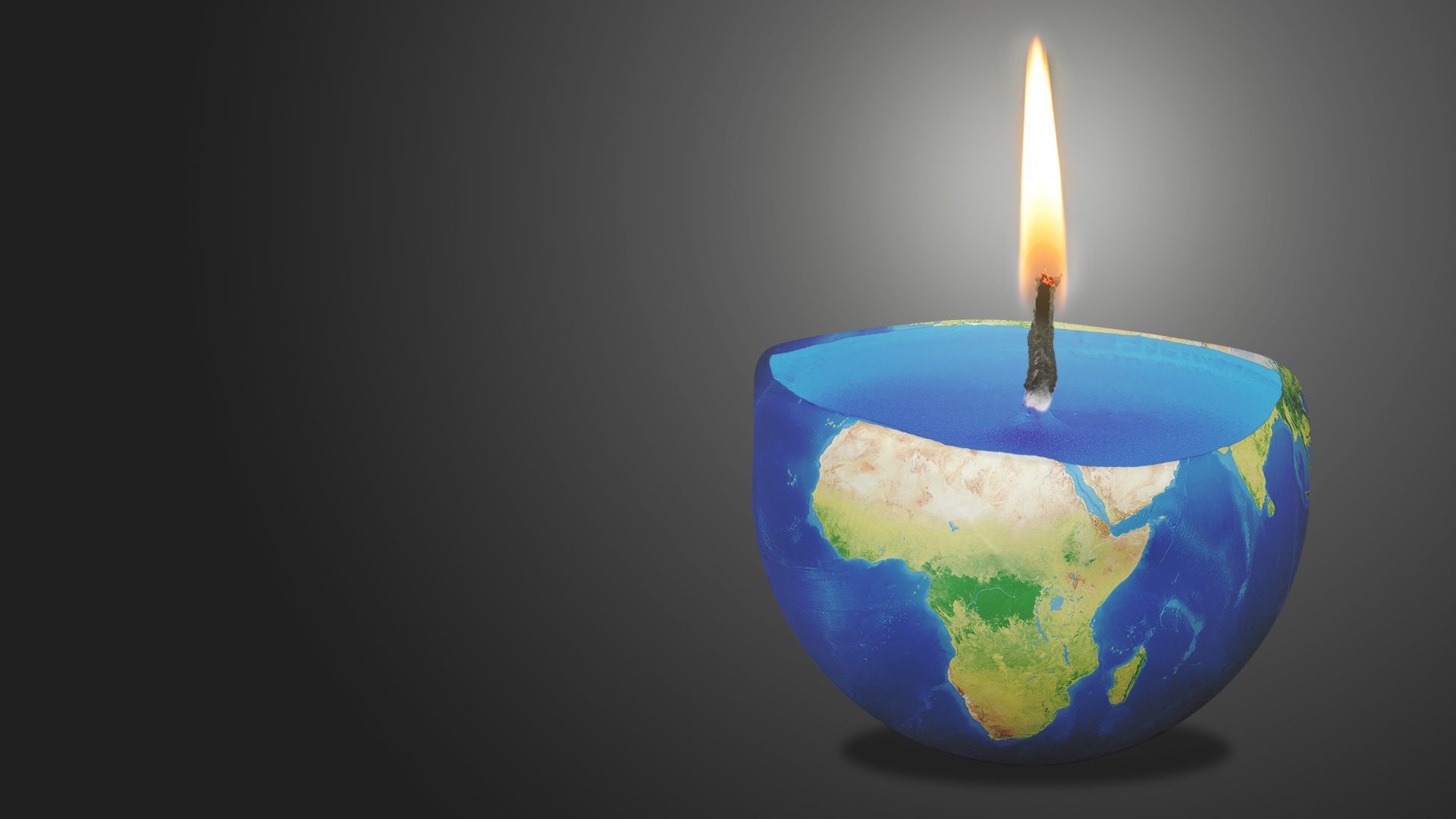 The economic downturn had no clear effect on either the atmospheric levels of greenhouse gases in 2020 and 2021 or how quickly they climbed, a new UN report finds.
Why it matters: The findings of the World Meteorological Organization's (WMO) Greenhouse Gas Bulletin are another alarm bell ringing louder ahead of the COP26 summit.
Details: The official 2020 annual level of carbon dioxide (CO2) in Earth's atmosphere was 413.2 parts per million, which is 149% of the preindustrial reading, the report found. This was a 2.5 ppm increase from 2019.
The year-over-year climb was faster than the 2011-2020 average annual rise of 2.4 ppm.
The findings also show that methane, another powerful global warming pollutant, is at 262% of preindustrial levels, and recently has been increasing at faster rates.
About half of the CO2 put into the atmosphere by human activities, such as burning fossil fuels and cutting down forests, is taken up each year by the land and oceans. The rest can stay in the air for hundreds of years.
There are mounting signs that so-called carbon sinks may become less effective as global warming's impacts mount, from droughts to warming and acidifying oceans, the report warns.
What's next: Data from 2021 shows continued rapid increases in greenhouse gas concentrations, with a monthly peak at Hawaii's Mauna Loa Observatory precariously close to 420 ppm.
Go deeper