Report: CBP agents who made offensive comments on Facebook faced lax discipline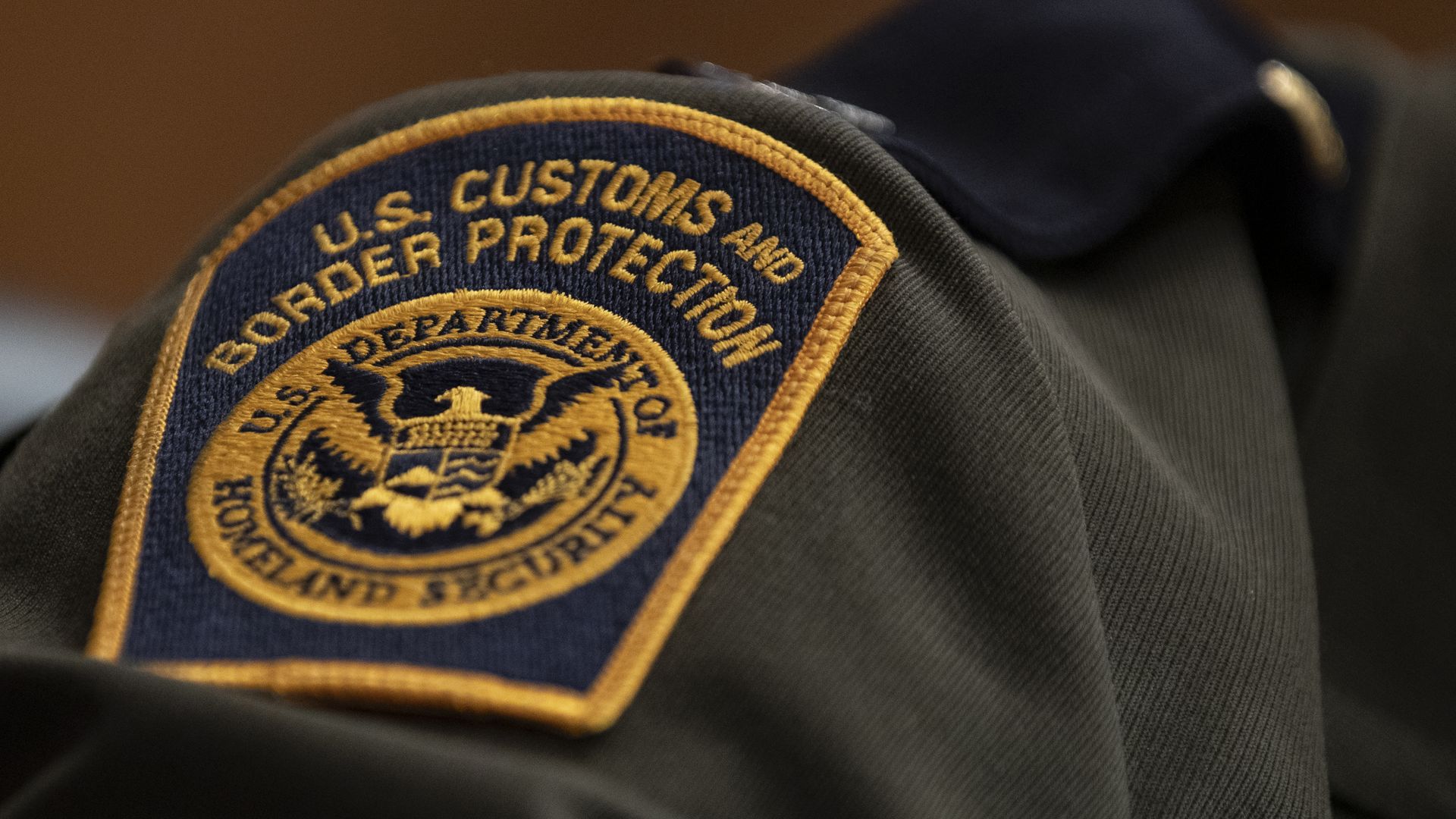 Customs and Border Protection agents who posted violent and explicit messages in private Facebook groups faced disciplinary actions that were significantly more lenient than the recommendations made by the agency's discipline review board, according to a House Oversight and Reform Committee report released Monday.
Why it matters: The report noted that the committee's investigation found "significant shortcomings" in how CBP handled discipline and training for agents guilty of social media misconduct.
Of the 60 CBP agents found to have engaged in misconduct, only two were fired. Most received reduced penalties and continue to work with migrants today, the report said.
State of play: The most prominent of the Facebook groups was titled "I'm 10-15" and came under investigation in 2019. Yet the committee report found that CBP was aware of misconduct in the group since 2016 but "took minimal action" to improve social media training once reports of the group began to appear in the media.
A Border Patrol supervisor who "improperly posted an internal CBP video of a migrant falling off a cliff to their death, as well as an explicit and offensive comment about a member of Congress," received a 30-day suspension instead of being fired.
The board recommended the firing of a CBP agent who posted a "sexually explicit doctored image and derogatory comments about a member of Congress," but the agent instead got a 60-day suspension and back pay.
Another agent who had a "history of multiple infractions," posted a photo of a drowned father and child and referred to them derisively as "floaters" was allowed to retire with disability benefits rather than face any other disciplinary action.
What they're saying: "I am deeply troubled by CBP's broken disciplinary process that allowed for significant reductions in discipline and allowed agents to resume work with migrants and children after engaging in serious misconduct," House Oversight Committee Chair Carolyn B. Maloney (D-N.Y.) said in a press release.
"The vile, racist and sexist behavior of border patrol agents exposed in the 'I'm 10-15' Facebook group was disgraceful and deserved severe discipline," Rep. Hakeem Jeffries (D-N.Y.) said in the release, adding that it is "unacceptable" that the vast majority received reduced punishments.
Go deeper