Blue Origin announces plan to develop commercial space station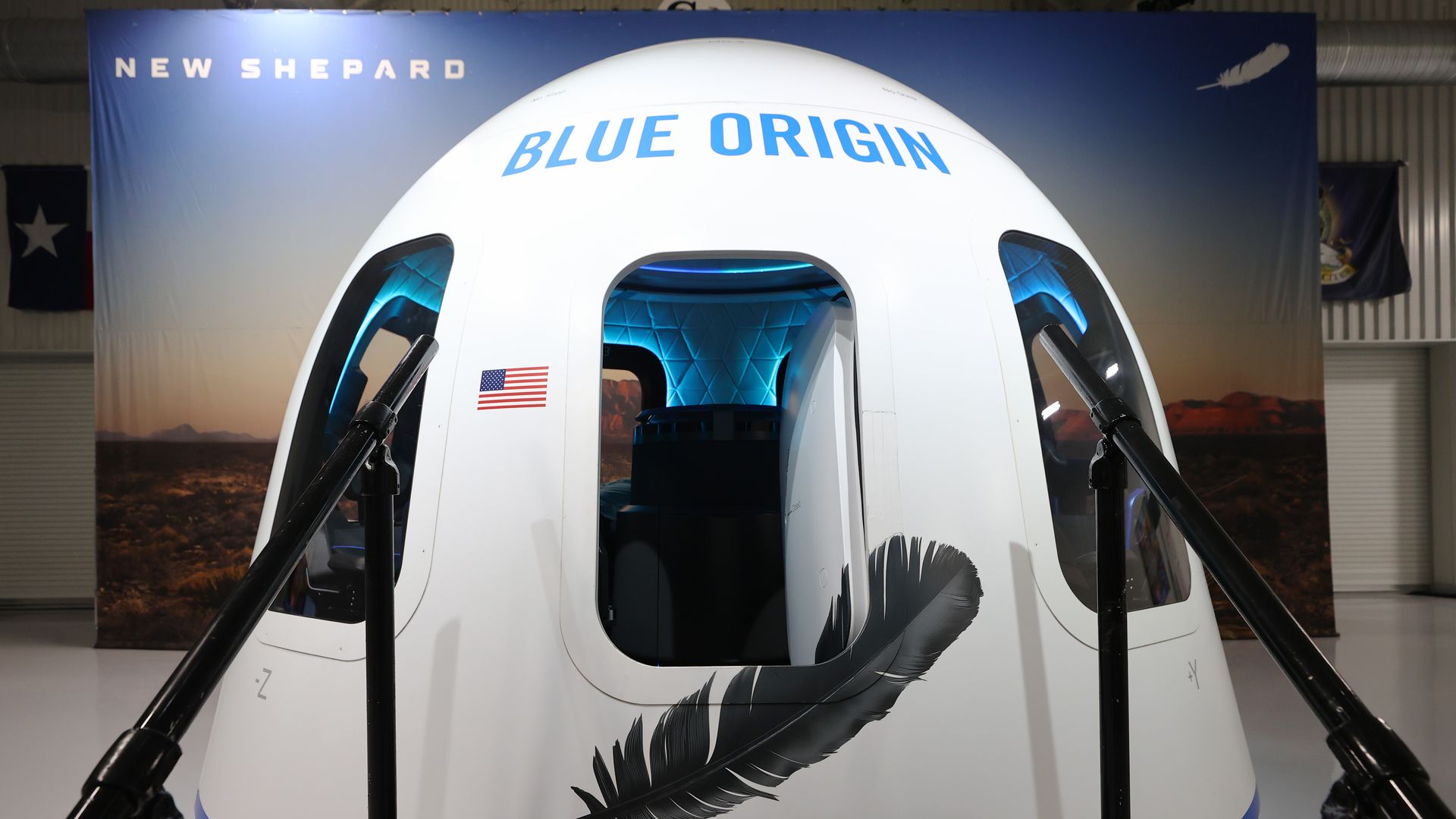 Jeff Bezos' Blue Origin on Monday unveiled plans to develop a commercial space station called "Orbital Reef."
Why it matters: The private space station, which will be nearly as large as the International Space Station, would be the first of its kind and comes amid growing interest in the private space industry.
The project is a collaboration involving Blue Origin and five other industry leaders, including Sierra Space and Boeing.
Orbital Reef is slated to deploy sometime from 2025 to 2030 and is described as operating as a "mixed-use business park," according to the release.
Our thought bubble, via Axios' Miriam Kramer: The companies behind Orbital Reef think it should be an attractive option for NASA, which is in search of private space stations to make use of after the end of the International Space Station by the end of the decade.
Instead of running its own station, NASA hopes to help support private companies building their own orbital outposts where they will be able to send astronauts in the future.
What they're saying: "We will expand access, lower the cost, and provide all the services and amenities needed to normalize space flight," said Brent Sherwood, senior vice president of advanced development programs for Blue Origin.
"A vibrant business ecosystem will grow in low Earth orbit, generating new discoveries, new products, new entertainments and global awareness."
Go deeper