Blumenthal decries Facebook's "platitudes and bromides" on increased oversight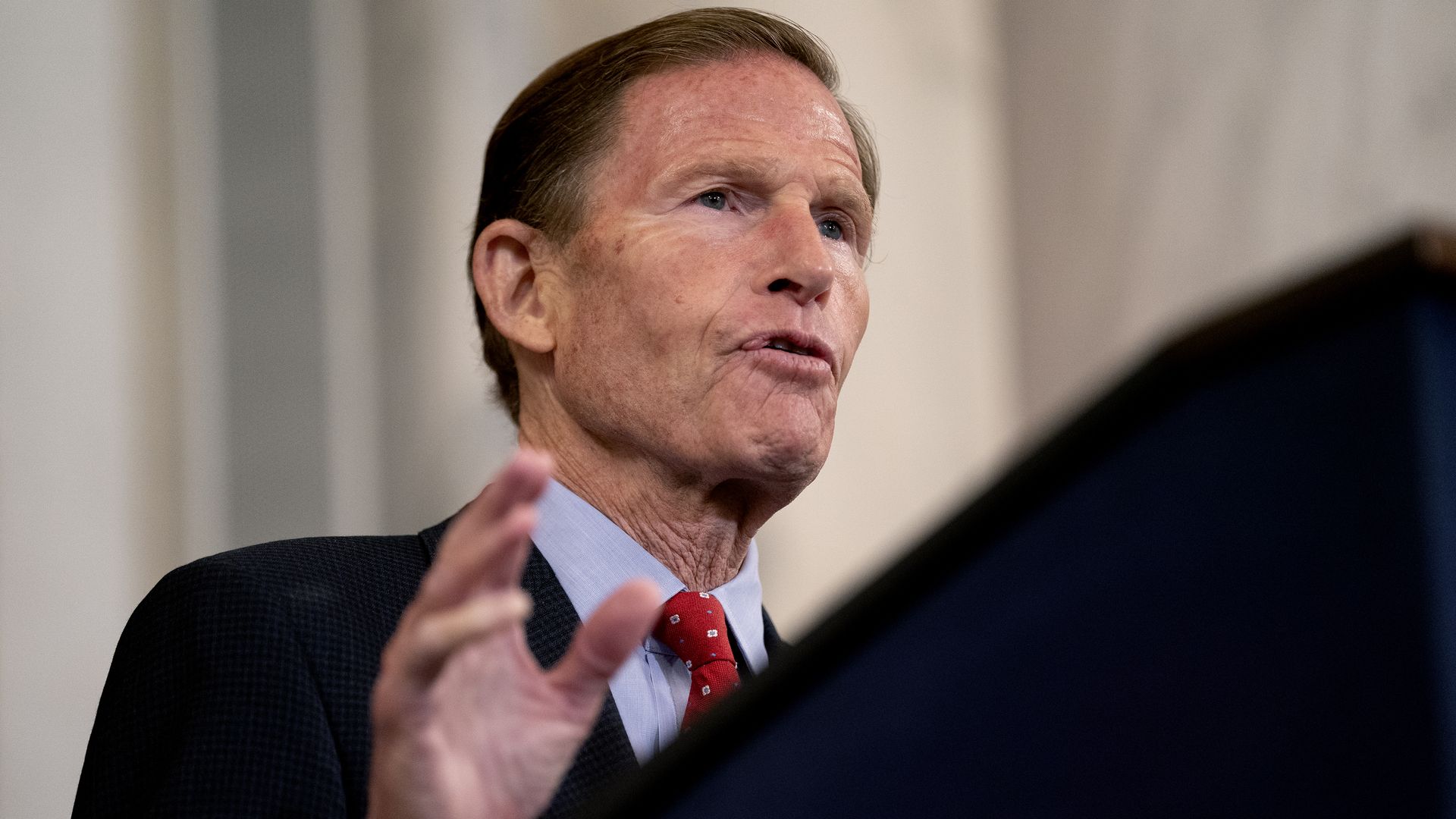 Sen. Richard Blumenthal on Sunday appeared on CNN's "Reliable Sources," and took issue with past statements from Facebook officials, suggesting the company welcomed new oversight.
Why it matters: Blumenthal, who chairs the Senate Commerce subcommittee on consumer protections, made his remarks amid a broader discussion on government regulation of the tech industry and new revelations about Facebook's internal practices.
Driving the news: Facebook whistleblower Frances Haugen earlier this month provided lawmakers, including Blumenthal, rare insight into some of the company's internal practices.
Afterward, Facebook CEO Mark Zuckerberg took to his own platform to push back against Haugen's testimony, suggesting the company welcomed oversight and "advocated for updated internet regulations for several years now."
But Blumenthal told "Reliable Sources" host Brian Stelter on Sunday that he's not convinced.
"What we are hearing from Facebook is platitudes and bromides," the Connecticut Democrat said. "When it says it wants regulation, at the same time it is fighting that regulation tooth and nail, day and night, with armies of lawyers, millions of dollars in lobbying."
"I must say," he added, "Facebook saying it wants regulation is the height of disingenuousness."
Catch up quick: At the Senate Commerce subcommittee hearing earlier this month, which Blumenthal chaired, Haugen urged the creation of a new federal oversight body to regulate tech firms, write Scott Rosenberg and Margaret Harding McGill.
Lawmakers also discussed the need for online privacy legislation, greater protection for children online, and improving transparency into how Facebook's algorithms work.
Blumenthal has said he wants Zuckerberg to appear before Congress and answer questions in response to what Haugen shared, Axios' Margaret Harding McGill writes.
"I wish Mark Zuckerberg would stand up to his responsibility. You know, he controls that company in a way few other single individuals do in corporate America, and he should be held accountable," the senator said on Sunday.
Go deeper