Florida surgeon general kicked out of meeting with lawmaker for refusing to wear a mask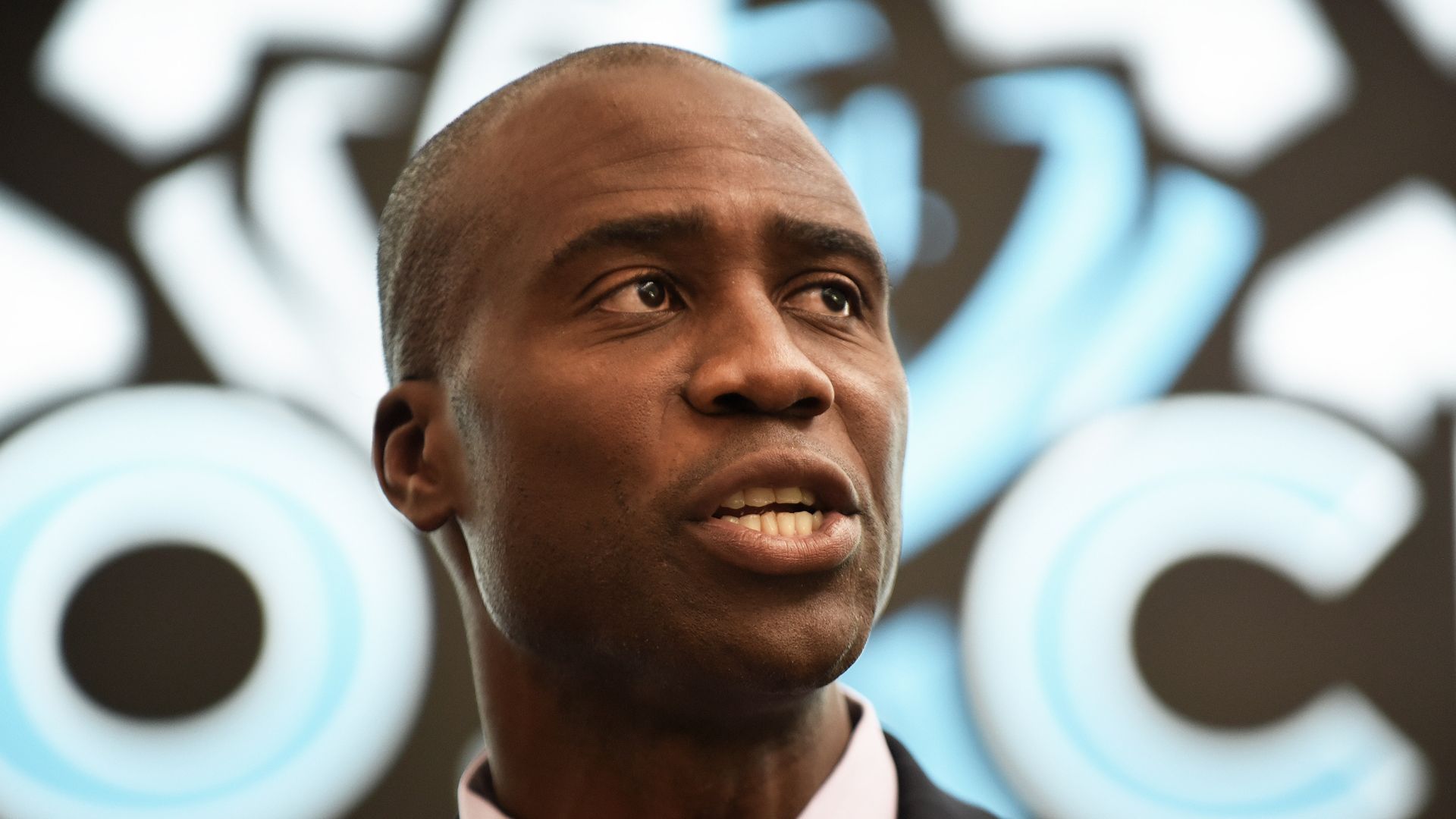 Florida state Sen. Tina Polsky asked the state's top health official to leave her office after he refused to wear a mask during a meeting earlier this week, despite being informed that Polsky had a serious medical condition, Florida Politics reports.
Context: Polsky was diagnosed with stage 1 breast cancer in August and is set to begin radiation therapy this week. She had not yet made her diagnosis public, per AP.
Florida Surgeon General Joseph Ladapo had asked to meet with Polsky as he prepares for his upcoming Senate confirmation hearing, per Florida Politics.
Polsky told Ladapo that she had a serious condition, and Ladapo offered to talk outside, which Polsky rebuffed, saying she would prefer to chat in her office. After some back-and forth, Polsky asked Ladapo if there was a reason he couldn't wear a mask.
"He just smiles and doesn't answer. He's very smug," Polsky told Florida Politics. "And I told him several times, 'I have this very serious medical condition.' And he said, 'That's OK,' like it basically has nothing to do with what we are talking about."
She eventually asked Ladapo and two of his legislative aides to leave.
Florida State Senate President Wilton Simpson denounced Ladapo's behavior in a memo to members and Senate staff Saturday night, per Florida Politics.
"What occurred in Senator Polsky's office was unprofessional and will not be tolerated in the Senate," Simpson wrote. "While there is no mask mandate in the Senate, Senators and staff can request social distancing and masking within their own offices."
"It shouldn't take a cancer diagnosis for people to respect each other's level of comfort with social interactions during a pandemic," he noted.
Of note: Florida Gov. Ron DeSantis appointed Ladapo to be surgeon general back in September.
The bottom line: "It was so shocking to me that he treated me in this manner," Polsky told AP.
"If he is a surgeon general for the next several years, I am really concerned about a future public health emergency and not being able to rely on him for necessary guidance and proper scientific leadership."
When reached, Polsky told Axios she had "no additional comment."
Go deeper