Study: Ivory trade accelerated "evolution" of tuskless elephants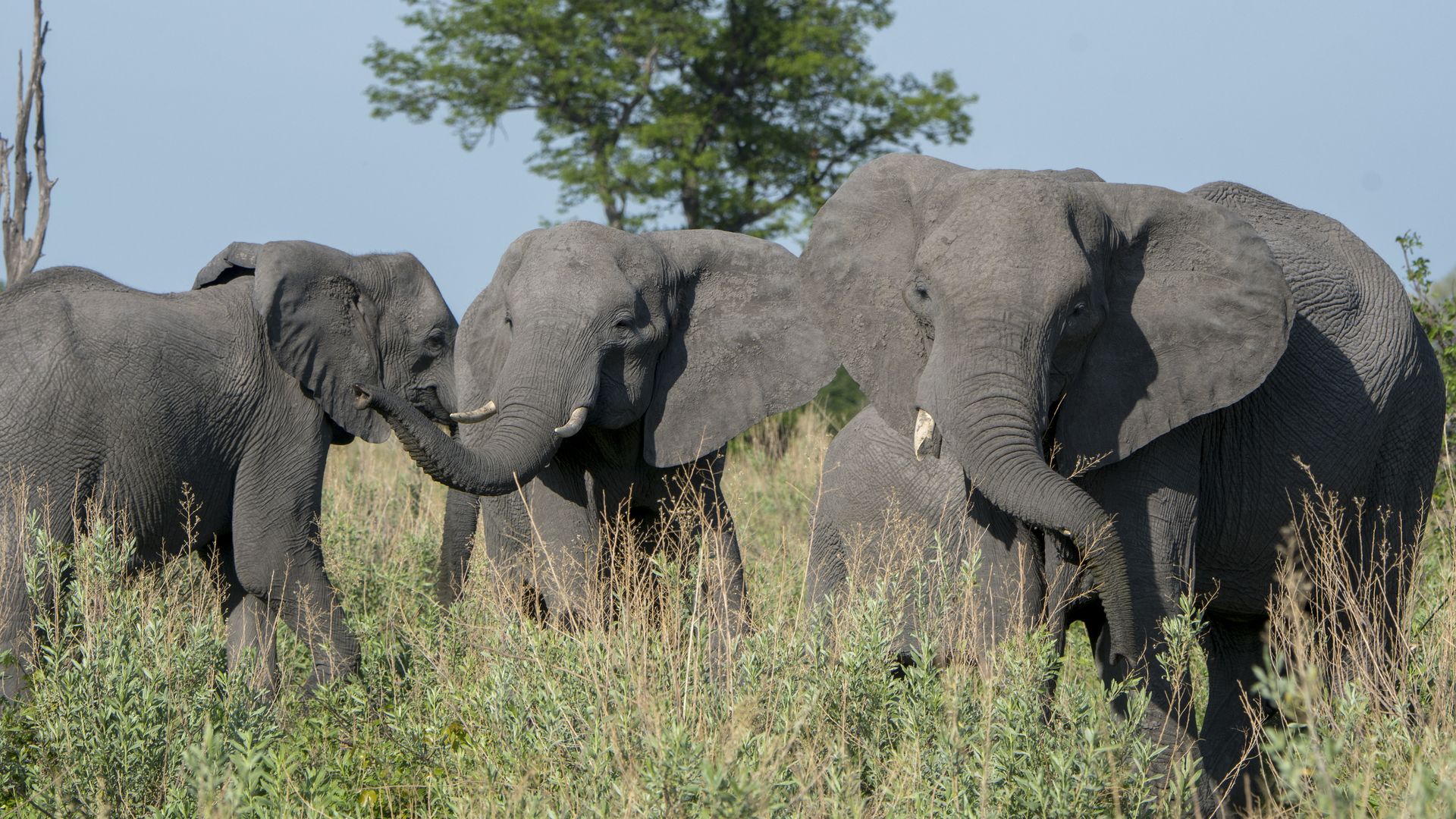 Ivory poaching in Mozambique led to a "rapid evolution" of tuskless African elephants, according to a study published Thursday in Science magazine.
Driving the news: Years of poaching in Mozambique has led to a greater proportion of elephants that will never develop tusks, which are used by the animals to dig for water and strip bark for food, according to the Associated Press.
During the Mozambican civil war from 1977 to 1992, fighters slaughtered elephants for ivory to support war efforts, leading to the reduction of elephants with tusks, per AP.
After the war, half of the females were naturally tuskless, while before the war, less than a fifth lacked tusks. The elephant population as a whole decreased by more than 90% due to the war, according to researchers.
Between the lines: The significant reduction in the elephant population after the war "resulted in a phenotype of the species that had a better chance of survival — specifically, female elephants," ABC News reports.
The tuskless female elephants passed on their genes, resulting in about half of the elephants being tuskless, and about two-thirds of the offspring being female, per AP.
What they're saying: The years of unrest "changed the trajectory of evolution in that population," evolutionary biologist Shane Campbell-Staton said, per AP.
"When we think about natural selection, we think about it happening over hundreds, or thousands, of years," Samuel Wasser, a conservation biologist at the University of Washington said, per AP.
"The fact that this dramatic selection for tusklessness happened over 15 years is one of the most astonishing findings."
Go deeper