Lawmakers ask DOJ to investigate juvenile courts in Rutherford County, TN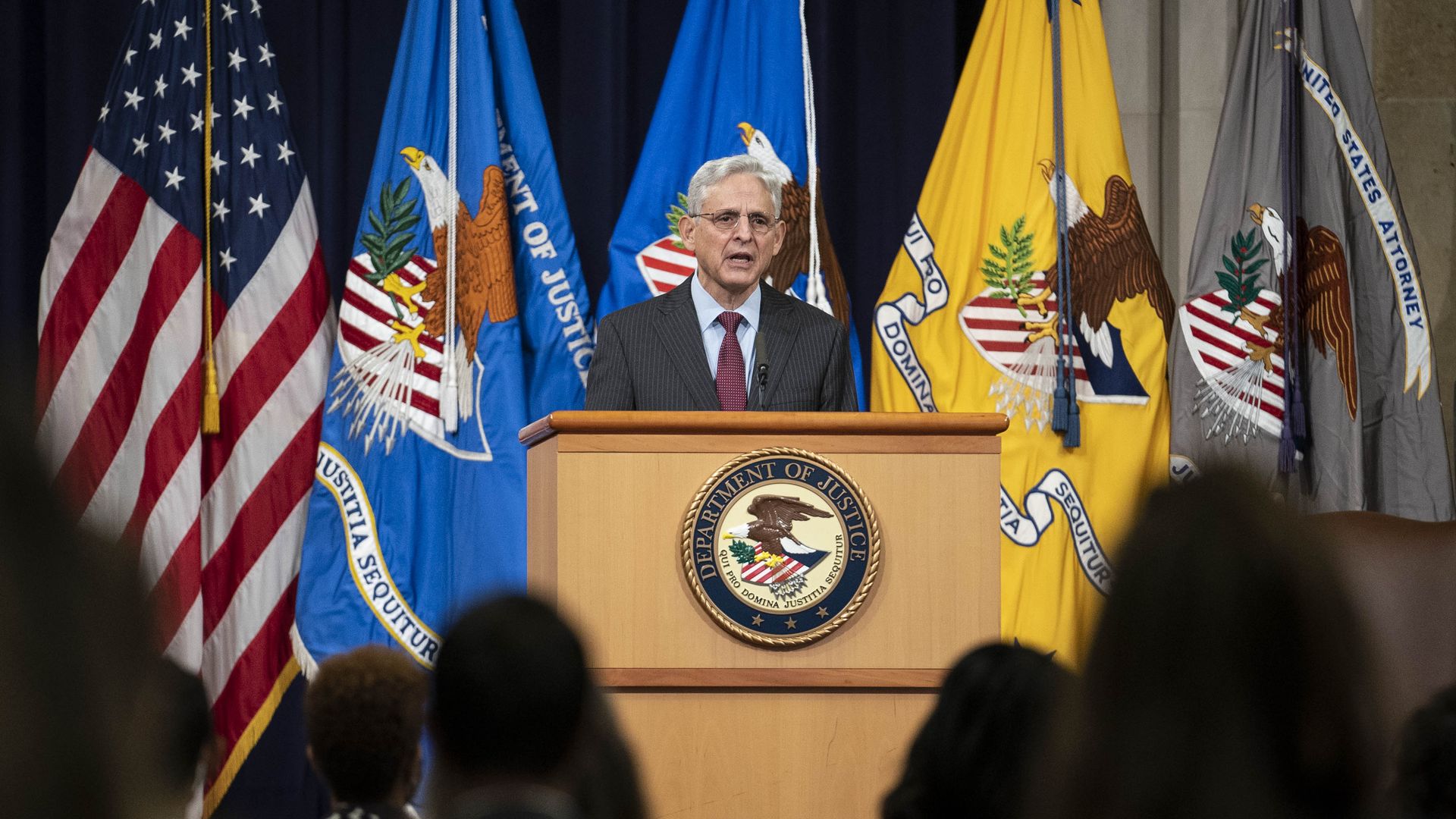 Eleven members of Congress on Wednesday sent a letter urging the Department of Justice to investigate the juvenile justice system in Rutherford County, Tennessee, ProPublica reports.
Driving the news: "Tennessee's children deserve to enjoy their childhoods without the fear of being unjustly searched, detained, charged, and imprisoned," the lawmakers wrote in the letter to Attorney General Merrick Garland.
The letter is based on reporting by ProPublica and Nashville Public Radio detailing how Rutherford County's juvenile justice system has illegally arrested and detained children for years.
The big picture: Reporting revealed that the judicial commissioners' office in Rutherford charged 10 children for "criminal responsibility for conduct of another" for allegedly witnessing other children in a fight and not stopping it — a charge that does not exist, per ProPublica.
Reporting also showed that in 2014, the last year that Tennessee published data on how many kids were jailed in cases decided in juvenile court, Rutherford County detained nearly 10 times the state average.
In June of this year, the county agreed to pay up to $11 million to settle a lawsuit brought by children alleging they were illegally arrested or jailed, according to ProPublica.
What they're saying: "In addition, we are requesting the DOJ take additional steps to encourage Tennessee to provide comprehensive, up-to-date statistics regarding the arresting, detaining, and sentencing of minors by state and county officials," the lawmakers write.
"Beyond violating their due process, the policies pursued by Rutherford County, which include solitary confinement, weaken children's mental health and life outcomes."
"We urge you to investigate Rutherford County's juvenile justice system, support public access to relevant data and court filings, and encourage Tennessee to strengthen requirements for judicial commissioners."
Of note: Last week, Tennessee Gov. Bill Lee (R) also called for a review of the county's juvenile justice system.
"We are concerned about the recent reports and believe the appropriate judicial authorities should issue a full review," Lee's press secretary, Casey Black, said, according to Nashville Public Radio.
Go deeper