New wildfire risk monitoring tool unveiled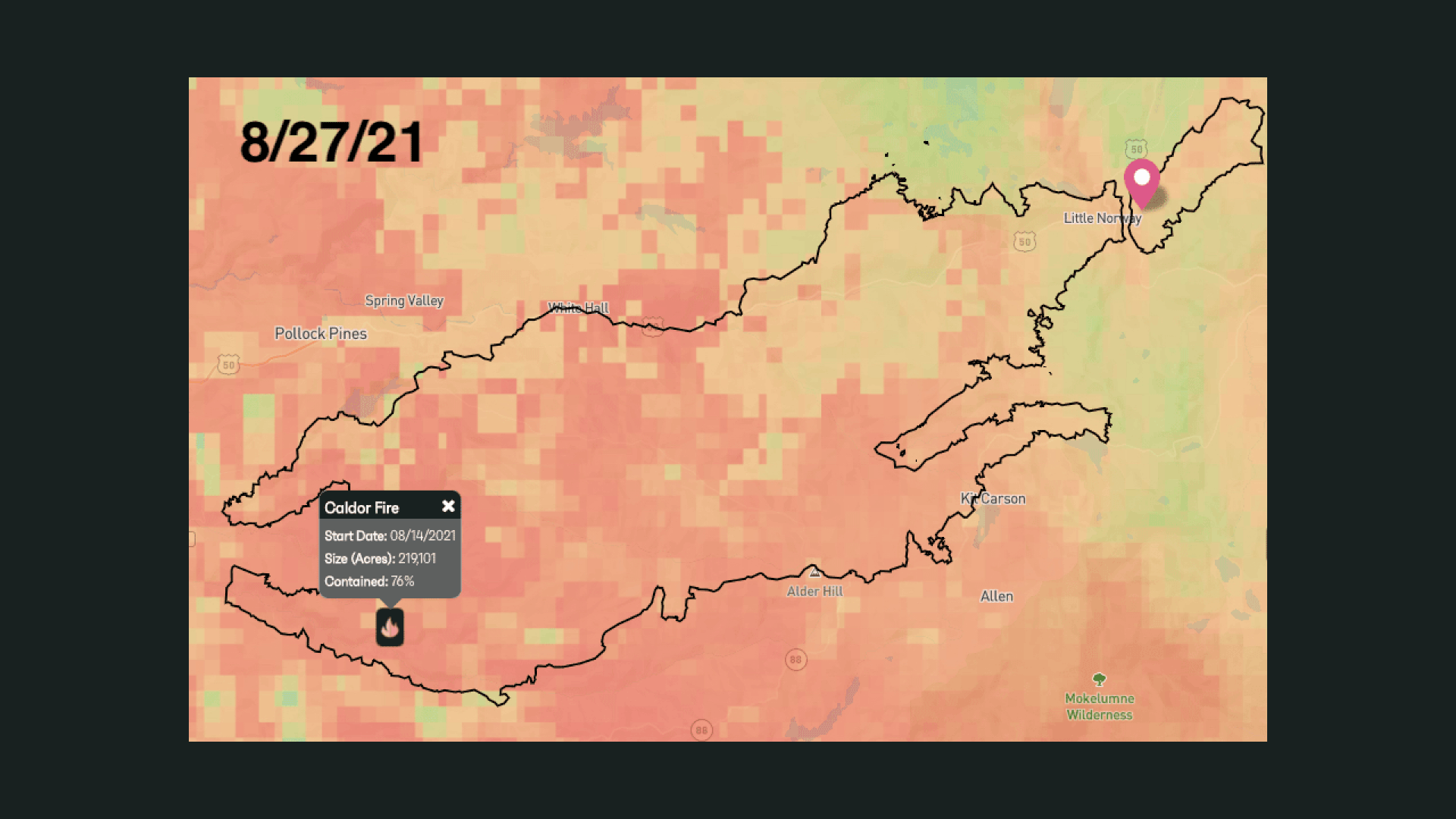 Terrafuse AI, a climate and weather risk forecasting developer, launched a free public tool Thursday, known as Wildfire AI, that provides predictive modeling to track the changing risks of wildfires.
Why it matters: Climate change and land use are leading to a huge increase in the risk of large wildfires in the West, especially California, posing challenges for the insurance industry and homeowners.
Context: Co-founder and CEO Hunter Connell told Axios she saw the need for better wildfire risk guidance after her family narrowly escaped the deadly 2017 Tubbs Fire in California.
How it works: Terrafuse processes Earth observation data, such as information on temperature, winds, humidity and vegetation dryness, along with observed wildfire events, using machine learning techniques processed on Microsoft Azure.
The model output is expressed as a risk score, or annual exceedance probability, which quantifies the likelihood of a wildfire event to the microscale level of 100 feet.
The company says it has validated its modeling against $1 billion of proprietary insurance claims data. It raised $4.5 million in its first round of funding last year (along with grants), Connell told Axios, with another raise planned for 2022.
Company partners include Microsoft AI for Earth, Terrafuse partners include the Air Force, National Science Foundation and Lawrence Berkeley National Laboratory.
Terrafuse AI also offers insurers and other customers an enterprise wildfire risk product for a fee.
What's next: "I think we're taking a fundamentally different approach to assessing risk," Connell said. The company has a large vision, which is to build climate risk into decision-making everywhere, scaling from peril to peril, she said.
While a series of powerful "atmospheric river" storms are effectively bringing the fire season to an end in Northern California, the southern part of the state is still vulnerable to additional blazes during a season that has given rise to the second-largest wildfire on record.
Go deeper: The carbon toll of summer blazes
Go deeper